Teach the Vote's Week in Review: July 3, 2020

Teach the Vote
COVID-19 Elections
Date Posted: 7/03/2020 | Author: Andrea Chevalier
This week, we celebrated the anniversary of the 26th Amendment to the United States Constitution, which was ratified July 1, 1971. Since the 26th Amendment lowered the voting age from 21 to 18, now is the perfect time to celebrate with all the young people in your life as you make plans to early vote in the primary runoffs. Here is our wrap-up of this week's education news from the ATPE Governmental Relations team. We wish you a safe and relaxing Independence Day weekend!
---
CORONAVIRUS UPDATE: On Thursday, Gov. Greg Abbott made headlines with an executive order requiring that Texans wear masks in public spaces in counties with 20 or more positive COVID-19 cases. There are a few exceptions to the mask order, including for children under 10 years old, those with a medical condition that prevents wearing a mask, and in some specified circumstances such as driving. Violating the order is punishable by fine, but jail time for violations is prohibited. See the full executive order with a list of exceptions and exempted counties here. Abbott also reduced the limits of most allowed gatherings from 100 to 10 people. Both changes take effect at 12:01 p.m. Friday, July 3, 2020.
According to an article by the Texas Tribune republished here on our blog, Gov. Abbott gave an interview on Thursday afternoon in which he speculated about restarting schools this fall. ""If COVID is so serious, it may mean that students are having to learn from home through a distance learning program," the governor is reported as saying, despite giving earlier assurances that it would be safe for schools to reopen soon. Meanwhile, we continue to wait for the Texas Education Agency (TEA) to provide school districts with health and safety guidance needed to begin the new school year. The agency posted a public health document last week only briefly before quickly pulling it down and calling it a working draft.
ATPE has shared its own Recommended Health and Safety Guidelines to the state and districts, urging them to address the safety concerns of school staff, students, and parents well ahead of a return to in-person classes, especially with the current spike in Texas coronavirus cases. Our recommendations urge TEA to release COVID-19 reopening guidelines and require that prior to the start of the 2020-21 school year, each school district disseminate a local policy describing health and safety measures it will take to mitigate and respond to the threat of COVID-19. ATPE believes TEA should require districts to involve non-administrative, campus-level staff and parents as they develop such policies. Districts should promptly notify employees and parents of their policy, and they must also be ready to adjust their policy should pandemic conditions change. We also provided a list of other considerations for districts to consider as they develop their policy, which include accommodating varying levels of risk factors among their student and staff populations, minimizing person-to-person contact, planning for special populations, adjusting staff leave policies as necessary, and addressing child care needs of their staff, especially since many districts are now contemplating staggered student schedules or mandatory remote instructional days.
Please visit ATPE's COVID-19 FAQ and Resources page for news and answers to educators' commonly asked questions amid the rapid developments during this pandemic. Many of the categories of resources on the TEA Coronavirus Support Page were also updated this week, including an Operation Connectivity Survey, English learner guidance, waivers, finance, and grants (information on synchronous and asynchronous instruction), crisis code reporting results, July 4 public health resources, and child nutrition. Gov. Abbott also extended the P-EBT application deadline to July 31.
---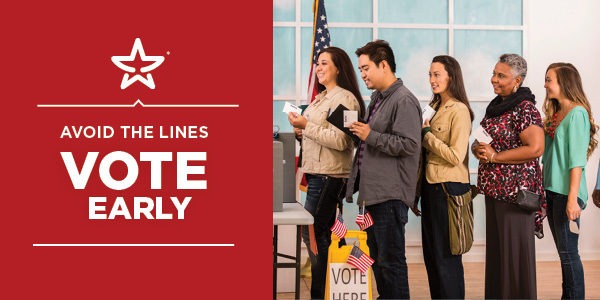 ELECTION UPDATE: Early voting for the primary runoffs and the Texas Senate District 14 special election started this Monday. Polls are closed today for the holiday, but early voting will continue through July 10. Election day is July 14, but we highly recommend you early vote in order to avoid crowds and lines. This week, ATPE Lobbyist Andrea Chevalier voted early and documented her experience here on our blog with tips to prepare for a safe trip to the polls.
The education-focused nonprofit organization Raise Your Hand Texas is holding two virtual forums for runoff candidates next week (see below). If you're not attending the ATPE Summit next week, find more information and submit questions for the candidate forums here.
Texas Senate District 19 (San Antonio to Big Bend area) - Tuesday, July 7 at 1:00 p.m. (CDT)
Texas House District 26 (Houston/Sugar Land area) - Thursday, July 9, from 11:30 a.m. to 1:30 p.m. (CDT)
We know that the COVID-19 pandemic is creating many challenges for our public education system that will be long-lasting and require a commitment of support from our elected officials. Voting is the best way to influence laws and policies in Texas that will affect your profession, your schools, and your students. Find a list of polling places where you can vote
here
. Generate a personalized sample ballot
here
. Review candidate profiles
here
on Teach the Vote. Stay safe, Texas voters!
---
FEDERAL UPDATE: On Wednesday, July 1, the U.S. Department of Education officially published a final interim rule that states how public school districts must spend their CARES Act federal emergency funds for equitable services offered to private schools. The rule became effective immediately upon being published, but it is open for public comment through July 31, 2020. TEA held an update training session on Thursday in light of the changes; expect to find the training recording on TEA's Grant Compliance and Administration YouTube playlist here. The new rule gives districts two options - spend CARES Act funds only on Title I schools and follow the longstanding interpretation of equitable services under federal law, or spend CARES Act funds on all schools and be held to the questionable interpretation of the equitable services law advanced by U.S. Department of Education Secretary Betsy DeVos. Read ATPE Lobbyist Andrea Chevalier's post on the rule from last week for more information.
DeVos also announced final rules that impact the Teacher Education Assistance for College and Higher Education (TEACH) Grant program, which provides up to $4,000 a year to college students who are taking certain courses in preparation to teach, so long as they continually certify that they meet certain requirements when they become teachers, such as teaching in a low-income school. If recipients do not continue to meet the requirements, the grant is converted to a loan. As reported by the Government Accountability Office (GAO) in 2015, many TEACH Grant recipients had their grants converted to loans due to confusion over the requirements. The new rules change the department's practices to expand how recipients can fulfill their service obligation, simplify the employment certification requirements, and allow recipients whose grants have been converted to loans to request a reconversion, among other provisions. Read a fact sheet on the rules here.
---
This week, ATPE Senior Lobbyist Monty Exter set the record straight on erroneous claims that teachers can temporarily retire due to the pandemic. The "temporary retirement" myth was mentioned in a news story following a conference call national teacher union affiliates held with Texas reporters last week. The Teacher Retirement System (TRS) has made it clear that there is no such option for "temporary" retirement, explaining that any teacher who retires and then returns to employment will be held to a fixed annuity amount as of their retirement date. There are a number of restrictions on early retirement that educators should consider. Read retirement facts in this blog post by Exter.
---
New data show student engagement declined when the pandemic forced schools to close this spring. The Texas Education Agency (TEA) released crisis code reporting data this week, which includes crisis code reporting on student "engagement" and indicates that more than 600,000 students (about 11% of the student population) had inconsistent or no contact with their teachers or administrators. ATPE's 2020 Membership Survey provided even more concerning data related to engagement, as just over 65% of our survey respondents reported that their students were less engaged during virtual learning. Moving forward, TEA and school districts will need to prioritize data collection and planning that works towards eliminating barriers students faced when attempting remote learning this spring, which goes far beyond access to Internet and devices. Read more in this blog post by ATPE Lobbyist Andrea Chevalier.
---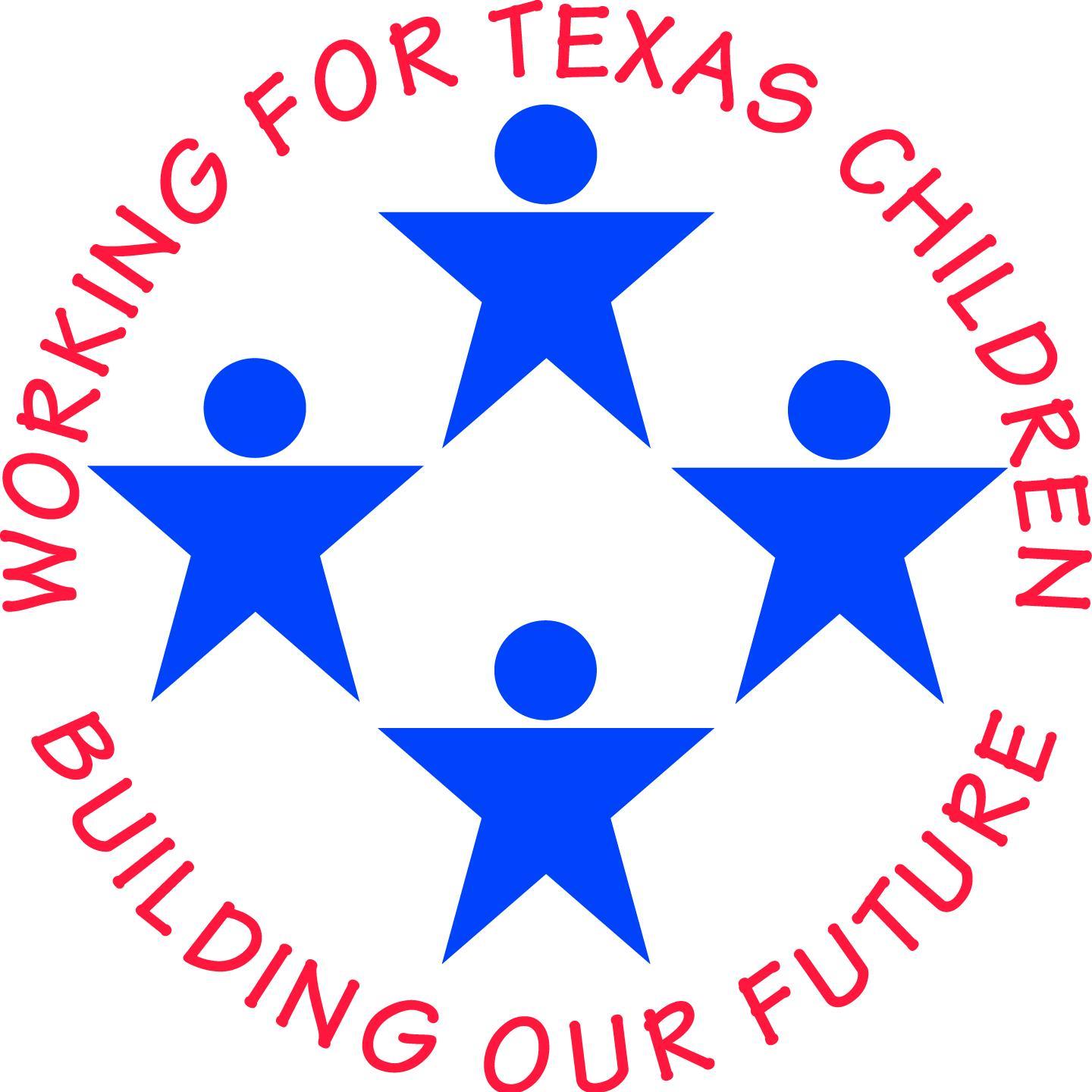 The State Board of Education (SBOE) met this week to address several agenda items, including revision of physical education and health TEKS, which garnered over 12 hours of virtual testimony on Monday. Votes on proposed revisions to the curriculum standards will not occur until a future meeting of the board.
On Tuesday morning, Commissioner of Education Mike Morath appeared before the board during its virtual meeting and fielded questions from SBOE members on topics such as testing and how teachers would be protected against COVID-19 risks when schools reopen. The commissioner said no decision has been made yet as to whether Texas will seek a federal waiver of testing and accountability requirements like it did during the spring when schools were forced to close. Read a summary of Morath's comments to the board in this blog post by ATPE Lobbyist Andrea Chevalier.
The SBOE committees' work on Wednesday was largely uneventful, although the Committee on Instruction did amend an agenda item to keep computer science as a required high school course. On Thursday, the full board had a lengthy discussion about increasing the capacity of the charter school bond guarantee program by 20%. Upon a motion by Member Ruben Cortez (D-Brownsville), the board voted 5-9 in favor of maintaining the increase. The board moved forward with ease on their other agenda items.
---
An accurate count for Texas in the 2020 U.S. Census is essential for adequate funding of public schools and other services that will be sorely needed in the aftermath of the coronavirus pandemic. The Census Bureau has launched a self-response rates map, showing Texas currently ranks 40th and is tied with Arkansas. Rankings by county and city are also available, creating the perfect opportunity for some friendly competition! Congratulations to Mountain City, Texas and Fort Bend County for the highest census completion rates in Texas!
Find a Census response rate competition toolkit here, and keep spreading the word on social media and in other communications with family, friends, and the community about the importance of filling out the census questionnaire.
Texas Legislature, Congress | Federal, COVID-19, Curriculum | Instruction, TEA | Commissioner | SBOE, School Safety, Educator Compensation | Benefits, Testing | Accountability
08/26/2022
The ATPE Governmental Relations team recaps the past week's education news, legislative and election updates, and regulatory developments.
Texas Legislature, Elections, Curriculum | Instruction, Privatization | Vouchers, School Safety
05/05/2023
Don't forget to vote Saturday in the May 6 local election. Plus, the House will be tackling its first Saturday calendar, which means sine die is nigh.
06/02/2023
The HB 100 voucher scheme dies at the end of regular session, plus a special session and the TEA takeover of Houston ISD begin.