Teach the Vote's Week in Review: July 23, 2021

Teach the Vote
Educator Preparation | Certification Texas Legislature Congress | Federal COVID-19 Elections
Date Posted: 7/23/2021 | Author: Jennifer Mitchell and Mark Wiggins
Catch up on the latest education news, legislative updates, and regulatory developments from the ATPE Governmental Relations team:
---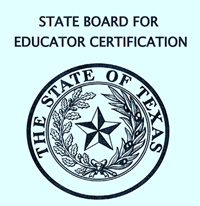 SBEC:
The State Board for Educator Certification (SBEC) met this week in Austin. During a work session Thursday, July 22, SBEC members heard from a panel of invited experts, including ATPE Managing Attorney Paul Tapp, regarding contract abandonment issues. The board has been considering changes to its disciplinary rules regarding educators who breach their contracts outside of the annual deadline for penalty-free resignations. The Legislature also enacted some changes this year regarding educators' rights in disciplinary cases, which SBEC must now implement via rule changes.
The board held its
regular meeting
Friday, welcoming new SBEC members; beginning the process of implementing SBEC-related legislation passed earlier this year; approving a new alternative certification provider; and discussing how to approach ratings for educator preparation programs amid the ongoing impact of the COVID-19 pandemic. For full details on the SBEC meetings this week, read
this blog post
from ATPE Lobbyist Andrea Chevalier.  
---
CAMPAIGNS:
ATPE Lobbyist Mark Wiggins reports that candidates for state office submitted their July semiannual campaign finance reports this week, which cover the period from January through June of this year. State law prohibits lawmakers from fundraising during the legislative session, so these reports primarily cover contributions made during the ten-day period between June 20 and June 30.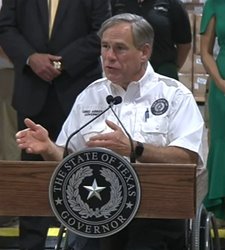 Gov. Greg Abbott (R) reported raising a massive total of $20.9 million during this period, made up of a combination of individual small-dollar donations as well as gigantic contributions from GOP megadonors and the energy sector. This brings his war chest to $55.1 million heading into the Republican primary, where he faces several challengers.
Lt. Gov. Dan Patrick (R) raised just over $5 million, bringing his cash on hand total to $23.6 million. House Speaker Dade Phelan (R) raised about $1 million, bringing his cash balance to $3.7 million. Despite the large hauls for the "Big Three," fundraising numbers for the rest of the Legislature were largely unimpressive. This is likely due in part to uncertainty over the composition of voting maps heading into the 2022 election cycle making traditional donors hesitant to invest in non-statewide races before the redistricting process is complete.  
---
COVID-19:
Amid soaring cases of COVID-19, including the highly contagious delta variant, in Texas and other parts of the country, the debate over mask mandates is again taking center stage. The American Academy of Pediatrics
issued recommendations Monday
that everyone in school over the age of two should wear a mask, regardless of their vaccination status. The U.S. Centers for Disease Control (CDC) has not gone as far with its latest guidance, recommending indoor mask-wearing principally by unvaccinated individuals over age two, but noting that local conditions may warrant a more stringent approach to mask mandates.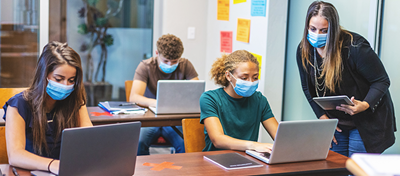 "Based on the needs of the community, school administrators may opt to make mask use universally required (i.e., required regardless of vaccination status) in the school," writes the CDC in its July 9
Guidance for COVID-19 Prevention in K-12 Schools
. Some of the specific circumstances that might warrant universal mask requirements, according to the CDC, include increasing local transmission of COVID-19 or a variant that is more easily spread or more dangerous among youth; low vaccination rates within the school community; or "community input that many teachers, staff, parents, or students would not participate in in-person learning if mask use was not universal."
Gov. Greg Abbott
told reporters
this week he will not impose any statewide mask mandate, and his
May 2021 executive order
prohibiting local governments from enforcing their own mask requirements remains in effect. Asked about the upcoming start of the school year, Abbott emphasized parental choice, adding, "Kids will not be forced by government or by schools to wear masks in school."  
---
SESSION
: It was a quiet week at the Texas State Capitol, where the special session is ongoing, but a lack of quorum prevents the House from conducting business,
as we reported last week
. Many Democratic members of the Texas Legislature remain in Washington, D.C., urging the U.S. Congress to pass a national voting rights bill that would forestall controversial election reforms being pushed by GOP lawmakers in Texas and other states. The special session must end by August 6, which is also the date that members of Congress are expected to begin their summer recess. Gov. Abbott has vowed to call another special session that would begin two days later. Stay tuned to Teach the Vote and follow
@TeachtheVote on Twitter
for any new developments.  
Texas Legislature, Congress | Federal, COVID-19, Curriculum | Instruction, TEA | Commissioner | SBOE, School Safety, Educator Compensation | Benefits, Testing | Accountability
08/26/2022
The ATPE Governmental Relations team recaps the past week's education news, legislative and election updates, and regulatory developments.
Texas Legislature, Elections, Curriculum | Instruction, Privatization | Vouchers, School Safety
05/05/2023
Don't forget to vote Saturday in the May 6 local election. Plus, the House will be tackling its first Saturday calendar, which means sine die is nigh.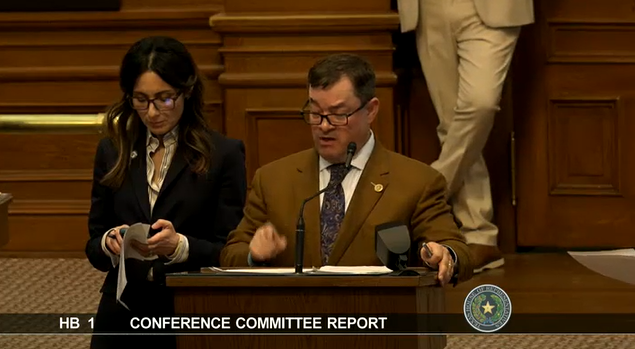 School Finance, Retirement | TRS | Social Security, Texas Legislature, Privatization | Vouchers, Educator Compensation | Benefits
05/30/2023
HB 100 was a casualty of a breakdown in communications between the House and Senate as the regular session drew to a close.