Teach the Vote's Week in Review: July 10, 2020

Teach the Vote
COVID-19 Elections
Date Posted: 7/10/2020 | Author: Andrea Chevalier
ATPE closed out its first virtual Summit today, which featured several discussions about COVID-19 and school safety. Read more about what happened this week from our Governmental Relations team:
---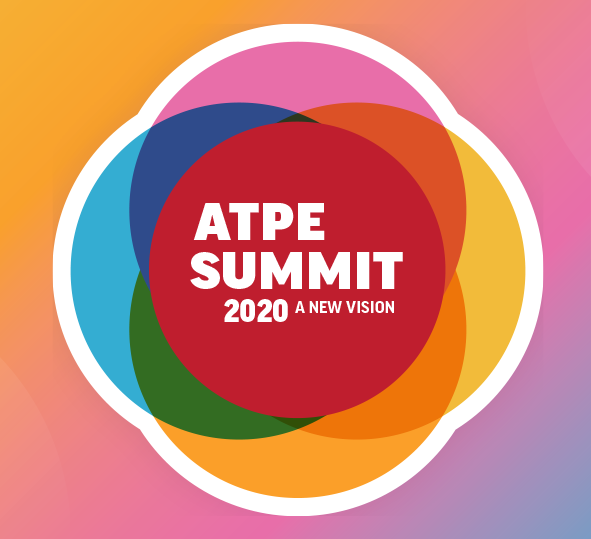 The ATPE House of Delegates (HOD) approved new COVID-19 resolutions Thursday. The resolutions urge the state and federal government to delay in-person instruction this fall, suspend STAAR and TELPAS testing, require districts to include educator input in COVID-19 planning, and allocate funding for substitute teachers in light of quarantine requirements for educators. The HOD is composed of ATPE members and meets annually to vote on the organization's policies, direction, and leadership. ATPE Executive Director Shannon Holmes said, "All along, ATPE has said that Texas students, parents, and educators deserve to be safe and have a firm understanding of the steps being taken to provide a safe learning environment, and this vote by our members strongly reaffirms our stance." Read more in this Teach the Vote blog post from ATPE Lobbyist Andrea Chevalier and on the ATPE blog.
---
CORONAVIRUS UPDATE: The Texas Education Agency (TEA) released its latest public health guidance this week pertaining to the return to school that has unfortunately left many educators with even less certainty about their safety than when draft guidelines were released a couple weeks ago. While the new guidelines recognize Gov. Abbott's mask order, provide three weeks of district flexibility at the start of the year, and provide some strengthened districts requirements, they do not require the involvement of educators and parents in developing COVID-19 protocols.
ATPE issued a statement on the release of the guidance emphasizing the rights of students, parents, and educators to understand the steps being take to ensure safety. We will continue to advocate for strengthened health and safety guidelines, as outlined in our comprehensive recommendations. In an interview this week with News 4 in San Antonio, ATPE Senior Lobbyist Monty Exter suggested a potential solution to the return to school could be to pair students who have chosen a virtual learning option with teachers who are least comfortable returning to school. Read more about the final guidance in this blog post by ATPE Lobbyist Andrea Chevalier and listen to Exter's comments on the guidance with KURV710 radio.
Many educators are starting to learn more about their districts' plans for a return to school. Visit ATPE's COVID-19 FAQ and Resources page for the latest news and answers to educators' commonly asked questions during the pandemic.
---
ELECTION UPDATE: Early voting for the primary runoffs and the Texas Senate District 14 special election ends today. Election day is Tuesday, July 14, but we highly recommend you early vote today in order to avoid crowds and lines if you can.
To date, turnout has been 3.25% in the Democratic runoffs and 2.13% in the Republican runoffs for a combined 5.38% turnout statewide. This number is incredibly small, yet still higher than in previous years. Voters had an extra week to vote early during this runoff election after Gov. Greg Abbott extended the early voting period in order to spread out crowds at polling locations where COVID-19 may be spread.
The latest campaign finance reports paint a picture of some very deep pockets getting involved in runoff races. Meanwhile, candidates continue to participate in virtual public forums and face off in online debates. Get the full scoop on this week's election news in this post by ATPE Lobbyist Mark Wiggins.
The recent uptick in Texas officials from both parties calling for a suspension of STAAR testing in the 2020-21 school year is a testament to the link between increasing voter engagement, politics, and the education profession. It's become clear that the power of educator votes is recognized. Find a list of polling places here, and be sure to check out recent polling closures in Travis and Bexar counties. Review candidate profiles here on Teach the Vote and then create a personalized ballot here. Stay safe, Texas voters!
---
FEDERAL UPDATE: The education community buzzed over the past several days as federal officials tried to light a fire under states to reopen schools this fall. Earlier in the week, President Donald Trump tweeted that he disagreed with the Centers for Disease Control (CDC) guidelines to reopen schools, saying they were impractical and expensive. New CDC guidance is expected next week. Throughout the week, the president tweeted that schools must open in the fall, even suggesting that the federal government may cut off funding to schools that don't reopen. On Tuesday, the White House hosted a summit on "Safely Reopening America's Schools" that emphasized the American Academy of Pediatrics' push for an in-person return to school this fall, much as TEA Commissioner Mike Morath has done.
Though U.S. Secretary of Education Betsy DeVos on Tuesday corroborated on Fox News the president's sentiment to withhold funding, she has since appeared to change her messaging. On Thursday, DeVos conveyed to Fox News host Tucker Carlson that the federal government is not suggesting withholding funds, but instead wants to allow "families to take that money and figure out where their kids can get educated if their schools are going to refuse to open," echoing her previous support for private school vouchers as a solution to the fears around schooling during the pandemic.
In a Wednesday Coronavirus Task Force briefing held at the Department of Education, Vice President Mike Pence said the White House will be, "looking for ways to give states a strong incentive and an encouragement to get kids back to school." Congressional work on a spending bill that includes education is still pending, but is expected to advance this month.
---
In addition to the final public health guidance released by TEA this week, the agency updated its resources on the Coronavirus Support Page and sent out new correspondence regarding principal training on remote instruction and optional beginning-of-year (BOY) assessments.
TEA has released new instructional continuity information on additional school days and a district planning guidebook for fall and various academic resources (on-campus course recommendations, graduation guidance, Texas virtual school FAQ). The optional BOY assessments for the 2020-2021 school year use released STAAR questions to measure understanding of TEKS from the previous school year and will not be used for accountability purposes, according to TEA. The agency also released several flyers and resources to help with district outreach to increase the number of families participating in the P-EBT program.
TEA also updated several resources on waivers, finance, and grants this week, including a revised attendance and enrollment FAQ stating that districts, "must offer sufficient on-campus instruction in every grade so that every parent has an on-campus attendance option every day for their student." Therefore, no district can be 100% virtual and must offer in-person options five days a week. TEA also posted a revised equitable services FAQ, following the U.S. Department of Education's officially published interim rule last week, along with revised documents on federal funding and waivers.
---
What can you do to spread the word about the 2020 U.S. Census? In this blog post by ATPE Lobbyist Andrea Chevalier, read about key considerations for educators and community stakeholders when planning census outreach. Chevalier provides helpful tools and resources for messaging, recognizing hard-to-count communities, and knowing all of the facts as you get out the count. Happy census-ing!
Texas Legislature, Congress | Federal, COVID-19, Curriculum | Instruction, TEA | Commissioner | SBOE, School Safety, Educator Compensation | Benefits, Testing | Accountability
08/26/2022
The ATPE Governmental Relations team recaps the past week's education news, legislative and election updates, and regulatory developments.
Texas Legislature, Elections, Curriculum | Instruction, Privatization | Vouchers, School Safety
05/05/2023
Don't forget to vote Saturday in the May 6 local election. Plus, the House will be tackling its first Saturday calendar, which means sine die is nigh.
06/02/2023
The HB 100 voucher scheme dies at the end of regular session, plus a special session and the TEA takeover of Houston ISD begin.