Teach the Vote's Week in Review: Jan. 8, 2021

Teach the Vote
Texas Legislature Congress | Federal COVID-19 Elections Testing | Accountability
Date Posted: 1/08/2021
Happy New Year, Teach the Vote readers! We hope you had a restful holiday break. Here is this week's education news from the ATPE Governmental Relations team.
---
FEDERAL UPDATE:
U.S. Secretary of Education Betsy DeVos, pictured above, announced her resignation yesterday, which takes effect today. DeVos is the latest Trump administration official to quit following the security breach January 6 at the U.S. Capitol. After spending the past four years working to dismantle the public school system through privatization, DeVos leaves office as one of the most controversial education secretaries in American history. Her legacy includes multiple attempts to circumvent the U.S. Congress in order to divert public taxpayer funds from public schools to private, for-profit institutions at the expense of millions of American students. Read more in
this blog post
.
Since our holiday reporting
here
on Teach the Vote, President Trump has signed the $900 billion Coronavirus Response and Relief Supplemental Appropriations Act (CRRSA), which includes $40.6 billion for the Department of Education to spend on K-12 education programs. The bill also includes $54.3 billion in direct formula funding to public schools through the Elementary and Secondary School Emergency Relief Fund (dubbed ESSER II). Texas will receive approximately
$5.5 billion
in ESSER II funds, which DeVos had
announced
this week are now available. The bill also includes $4.1 billion for the Governor's Emergency Education Relief Fund, which is prohibited from being used to support vouchers or tax credit scholarship programs.
Notably, the legislation signed by President Trump did not continue some of the COVID-related leave benefits offered by the Families First Coronavirus Relief Act (FFCRA) enacted in 2020. As of January 1, employers are no longer obligated to provide Emergency Paid Sick Leave (EPSL) and Extended Family Medical Leave (EFML). For more information on this topic, please visit
ATPE's Coronavirus FAQ and Resource page
.  
---
CORONAVIRUS UPDATE: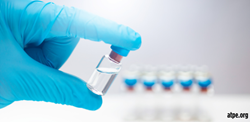 Despite Gov. Abbott's December address to Texans, in which he stated that teachers are frontline workers and should be "near the front of the line" for vaccine allocation, no such judgement has been formally communicated by state officials. The Texas Education Agency (TEA) released a
COVID-19 Vaccine FAQ
this week stating that, "At this time, educators and school staff
as a profession
are NOT eligible for vaccination, however, educators and school staff who meet the eligibility requirements laid out in Phase 1B […] are eligible." As already established, school nurses are part of phase 1A. Find more information about eligibility for phase 1A and 1B
here
.  
---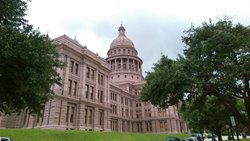 The
87th Texas Legislature
is upon us! On January 12, state lawmakers will convene at the Capitol for opening day, albeit under much different circumstances than normal. The ceremony is expected to be shorter than usual, with guests and the press spaced out as legislators take the oath of office, elect the House speaker, and set rules. For more information on how public Capitol access will be altered and what opening day is expected to look like in each chamber, read this
blog post
by ATPE Lobbyist Andrea Chevalier.  
---
ELECTION UPDATE:
Former state representative Drew Springer was sworn in this week as the state's newest senator, representing Texas Senate District 30. Newly minted state Sen. Springer won a runoff in a special election for the seat last month after former Sen. Pat Fallon was elected to the U.S. House. Springer's win means another special election will be held January 23 to fill the House District 68 seat previously held by Springer. Four Republicans and one Democrat have filed to run. The Republicans include former Jack County Commissioner John Berry, Cooke County Judge Jason Brinkley, Nocona bootmaker Craig Carter, and Jacksboro ISD trustee David Spiller. Retired postal worker Charles Gregory is the lone Democrat. Early voting begins Monday.  
Honored to be sworn in today as Senator for #SD30 by @GregAbbott_TX and joined by my good friends @DadePhelan , @DrGregBonnen , @GoldmanCraig , @Burrows4TX , @willmetcalfTX , & @RonforTexas. #txlege pic.twitter.com/NGuA8mLzQs

— Drew Springer (@DrewSpringer) January 7, 2021
---
As reported by the
Texas Tribune
and republished
here
on Teach the Vote, two companies have been awarded $388 million in contracts to develop and administer the
State of Texas Assessments of Academic Readiness (STAAR) exams
as we move toward statewide online testing. The move will eventually eliminate the role of Education Testing Service (ETS) and swing power back to Pearson, the testing vendor giant of Texas' past, and a company called Cambium Assessment. Parents and advocates, including ATPE, have been urging state and federal leaders to waive testing requirements and suspend the STAAR test administration this year. Texas Education Commissioner Mike Morath has held strong that testing will continue although districts will not be rated again this year.
---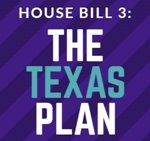 In case you missed it: What happened to that $11.6 billion education bill passed in 2019 by the Texas Legislature,
House Bill (HB) 3
? Almost two years after its passage, extensive rulemaking by TEA and other agencies and implementation by school districts and educators have brought HB 3 to life. Read the recent blog posts by ATPE Lobbyist Andrea Chevalier for a look at educator compensation, educator employment, certification, and training, and special education in the post-HB 3 era.
Texas Legislature, Congress | Federal, COVID-19, Curriculum | Instruction, TEA | Commissioner | SBOE, School Safety, Educator Compensation | Benefits, Testing | Accountability
08/26/2022
The ATPE Governmental Relations team recaps the past week's education news, legislative and election updates, and regulatory developments.
School Finance, Retirement | TRS | Social Security, Texas Legislature, Congress | Federal, Elections, Curriculum | Instruction, TEA | Commissioner | SBOE, Privatization | Vouchers, Deregulation | Charter Schools
11/11/2022
Today's post from the ATPE lobby team features election results, loan forgiveness news, TRS resources, voucher updates, thanks to our veterans, kudos, and more.
School Finance, Educator Preparation | Certification, Retirement | TRS | Social Security, Texas Legislature, Curriculum | Instruction, Privatization | Vouchers, School Safety, Educator Compensation | Benefits
03/24/2023
ATPE testifies against vouchers at marathon Senate Education Committee hearing, plus House committees hear bills on student restraint, curriculum, pre-k certification, and more.