Teach the Vote's Week in Review: Jan. 29, 2021

Teach the Vote
Congress | Federal COVID-19 Elections TEA | Commissioner | SBOE Privatization | Vouchers
Date Posted: 1/29/2021
Here are highlights of this week's state and federal education news, courtesy of the ATPE Governmental Relations team: 
---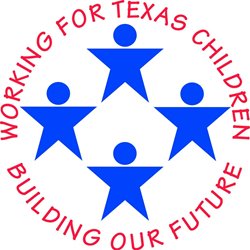 The 
State Board of Education (SBOE)
 held its first meeting of 2021 this week. On Tuesday, the board swore in new members, elected a vice-chair and secretary, and assigned members to its three subcommittees. On Thursday, each committee elected it leaders. ATPE Past State President Sue Melton-Malone (R-Robinson) was reelected as chair of the Committee on Instruction. She appointed ATPE member Audrey Young (R-Nacogdoches) as vice-chair. Check out these blog posts from ATPE Lobbyist Mark Wiggins for more on the 
Tuesday
 and 
Thursday
 SBOE meetings.
On Wednesday, the board heard from Texas Education Commissioner Mike Morath, who notably said he would not cancel the spring STAAR even if the federal government waived testing requirements. Morath also said extending the "hold harmless" that protects districts from losing funding due to declining attendance is an issue legislators will have to handle. Morath also deflected questions relating to priority access to the COVID-19 vaccine for educators, saying the decision was not up to him. Read more about Morath's comments in this 
blog post
 by Wiggins.
The full board wrapped up its business today. Read highlights of the final day's meeting in 
this latest SBOE blog post
 by Wiggins.
---
LEGISLATIVE UPDATE:
 The Texas House and Senate quickly gaveled in and out this week, with both chambers now adjourned until February 9. Although some Senate committees are already meeting, the House has yet to assign members to committees.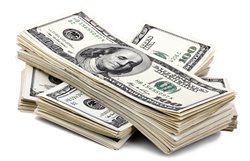 The 
Dallas Morning News
reported
 this week that Texas House Speaker Dade Phelan (R-Beaumont) and over half the members of the House support extending the hold harmless provision on school funding, but Phelan said there should be proof that districts have reached out to missing students. ATPE and numerous other stakeholders have been 
urging Gov. Abbott
 to extend the hold harmless for the remainder of this school year.
In this week's episode of "Point of Order," a podcast hosted by 
Texas Tribune
 CEO Evan Smith, Senate Education Chairman Larry Taylor (R-Friendswood) said a decision on the hold harmless would be made by leadership, echoing the Speaker's position that districts should first show they are finding students who have gone missing since the beginning of the pandemic. Taylor also said STAAR tests should still take place this year "to see where we are." Regarding the session overall, Taylor said this will be a slow one for education. Read more highlights with a link to the full interview with Chairman Taylor, which ATPE helped sponsor, in this blog 
post
.
---
FEDERAL UPDATE:
 Several U.S. House members 
introduced a trio of bills
 this week aimed at mitigating the impact of COVID-19 on students, teachers, and parents by addressing learning loss, rebuilding schools, and education jobs. The 
Reopen and Rebuild America's Schools Act of 2021 
would invest $130 billion toward school facility updates and repairs to safely reopen schools. The 
Save Education Jobs Act of 2021
 would create a fund to deliver up to $261 billion to states and school districts over 10 years, saving up to 3.9 million education jobs (including 2.6 million teacher jobs). Lastly, the 
Learning Recovery Act of 2021
 would provide $75 billion over two years via Title I-A to address COVID-19 learning loss through summer school and other extended school day programs. Stay tuned for updates on these bills as the move through the federal legislative process.
President Biden's nominee to become the next U.S. Secretary of Education, Dr. Miguel Cardona, will have his U.S. Senate confirmation hearing on Wednesday, February 3. We'll provide updates here on Teach the Vote next week. Also, after Democrats gained a majority in the Senate, there will be some changes in the leadership of Senate committees. Former preschool teacher Sen. Patty Murray (D-Washington) is expected to be named the Chair of the Senate Health, Education, Labor, and Pensions committee, with Sen. Richard Burr (R-North Carolina) as the ranking member.
---
CORONAVIRUS UPDATE:
 Gov. Greg Abbott 
announced
 this week that an online application is now open for his new Supplementary Special Education Services (SSES) voucher program. Abbott allocated $30 million in federal COVID-19 relief funds for the program, which mimics failed voucher bills from past legislative sessions and offers a digital spending account for parents of public school students with disabilities. The account, expected to provide $1,500 per family, can be used on TEA-vetted goods and services to supplement the student's education. The announcement this week notes that up to 18,000 eligible students will be served. Based on the anticipated funding amount per student, that leaves about $3 million unaccounted for in the program. ATPE has long opposed using taxpayer dollars to fund education savings account vouchers. As noted in our 
previous reporting
 on the SSES program, ATPE believes that COVID-19 funds will flow most equitably to students through school districts, which are already federally obligated to provide for all educational needs of students with disabilities.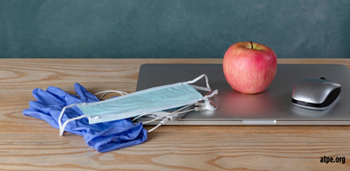 This week, ATPE hosted a webinar on "COVID-19 & Your Rights: An Update," which covered vaccines, denial of remote work accommodations, teacher evaluations, and more. ATPE members can log-in to watch an archived version of the webinar 
here
. For educator concerns related to COVID-19, please visit 
ATPE's Coronavirus FAQ and Resource page
.
---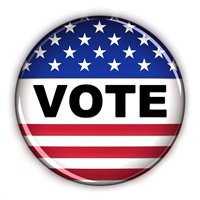 ELECTION UPDATE:
 Last weekend, the special election for the vacant seat in House District 68 resulted in a runoff between candidates 
David Spiller
 (R-Jacksboro) and 
Craig Carter
 (R-Nocona) after no one candidate earned more than 50% of the votes to win the seat outright. Spiller earned 43.88% of the vote while Carter had 18.07%. The date for the runoff election between Spiller and Carter has not yet been set by Gov. Abbott. Click the links above to view candidate profiles for both Spiller and Carter, including their responses to the ATPE Candidate Survey. 
---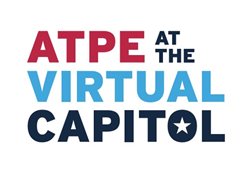 ATPE members are encouraged to register for 
ATPE at the Virtual Capitol
, a legislative symposium and advocacy training event. Join ATPE Governmental Relations and special guests online Sunday, February 21, for panel presentations, legislative issue updates, live Q&A opportunities, and advocacy training. Registration is free and now open at 
atpe.org/ATPE-at-the-Virtual-Capitol
. ATPE members will need to log in and provide their member number to register.  
Texas Legislature, Congress | Federal, COVID-19, Curriculum | Instruction, TEA | Commissioner | SBOE, School Safety, Educator Compensation | Benefits, Testing | Accountability
08/26/2022
The ATPE Governmental Relations team recaps the past week's education news, legislative and election updates, and regulatory developments.
School Finance, Retirement | TRS | Social Security, Texas Legislature, Congress | Federal, Elections, Curriculum | Instruction, TEA | Commissioner | SBOE, Privatization | Vouchers, Deregulation | Charter Schools
11/11/2022
Today's post from the ATPE lobby team features election results, loan forgiveness news, TRS resources, voucher updates, thanks to our veterans, kudos, and more.
Educator Preparation | Certification, Texas Legislature, Educator Rights, Curriculum | Instruction, TEA | Commissioner | SBOE, Deregulation | Charter Schools, School Safety
03/29/2023
The committee met Tuesday, March 28, 2023, and ATPE testified on several bills. Votes on pending bills were also taken.