Teach the Vote's Week in Review: Jan. 17, 2020

Teach the Vote
Texas Legislature Elections Deregulation | Charter Schools
Date Posted: 1/17/2020 | Author: Andrea Chevalier
As you slip into the three-day weekend and celebrate the legacy of Martin Luther King, Jr. on Monday, take a look at this week's education news from the ATPE Governmental Relations team.
---
ELECTION UPDATE: We have just over a month until the Texas primary election on March 3, 2020. Check out ATPE Lobbyist Mark Wiggins's most recent election-related blog post for the latest campaign finance insights and other tidbits. Remember that the deadline to register to vote in one of the primaries is Feb. 3, and you can verify your voter registration status here.
As the primaries get closer, here are some helpful resources for educators and the general public:
RELATED: If you live the Houston or Dallas area, don't forget about the upcoming runoff election for three vacant House seats in House Districts 28, 100, and 148. Early voting starts Tuesday, Jan. 21. Registered voters in those districts can vote in the runoff even they skipped the first special election back in November. Learn more about the special election candidates on our Resources page.
---
ATPE's Monty Exter
The Texas Education Agency (TEA) held a public hearing on Monday regarding proposed new commissioner's rules affecting expansion of charter schools in Texas. ATPE Senior Lobbyist Monty Exter joined other education stakeholders, including school district leaders and parents, at the hearing to testify on proposed revisions to the charter performance framework and charter expansion amendment process. Their input focused on concerns about the potential for significant expansion of charter schools with little state oversight or consideration of the fiscal consequences or impact on students.
Specific points offered through the testimony included the following:
TEA does not consider proximity to existing campuses when approving new charter school campuses, which can lead to duplication, waste, and inefficiency. Existing school districts near the new charter campus retain fixed costs but receive less funding.
State law requires TEA to consider the impact on all students served by the Texas public school system when proposing rule changes like these. This includes the economic impact of a program serving only a small subset of students and the educational impact on students, especially if the local population is not large enough to support robust programming at both the existing school(s) and the added charter campus in the same location.
TEA already has approved more than 557,000 seats at charter schools, which exceeds the enrollment level on which the state's budget is based. If all those seats were filled, it would cost the state more than $11 billion over a two-year period s and consume more than a quarter of the funding under the Foundation School Program. Moreover, this maximum approved enrollment capacity of 557,000 would grow even larger under the commissioner's proposals.
The state's performance framework should not reward charter operators for things like maintaining their status as a 501(c)(3) nonprofit organization, which is already required by law.
A charter operator should not be labeled "high quality" if its performance is based on excluding students with disabilities or filtering out other students who are harder to teach. Under federal law, TEA must ensure all public schools identify, enroll, and serve special education students.
ATPE joined more than a dozen other education advocacy groups in submitting formal written comments to the commissioner, as well. Click here and here to read the text of the proposed rule changes that were published in the Texas Register on Nov. 22 and Nov. 29, 2019, respectively.
---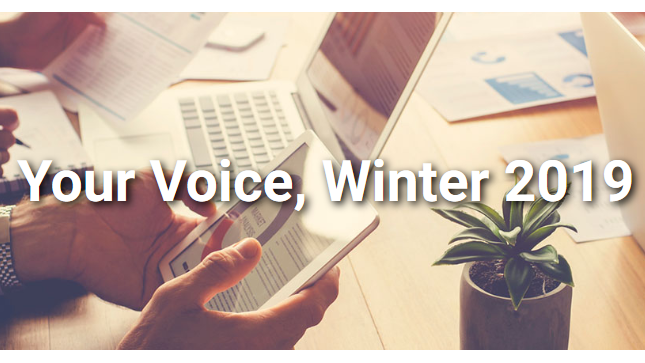 Thank you to all ATPE members who took our very first "Your Voice" survey this winter. The results provided valuable insight into what our members' top policy issues are, such as standardized testing, educator compensation and benefits, and the Teacher Retirement System (TRS). Look for a blog post diving deeper into these issues on Teach the Vote next week.
---
On Thursday, Jan. 16, 2020, President Donald Trump announced from the Oval Office that nine federal agencies, including the U.S. Department of Education (ED), would release new guidance regarding religious expression. In public schools specifically, the new guidance clarifies protections for students who want to pray or worship in school and eases access to federal funds for religious organizations that provide social services. The guidance also requires that, in order to receive federal funds under the Elementary and Secondary Education Act, school districts must certify with their state agency that they do not have policies in place that would prevent students' right to pray. Additionally, states must have a process in place to receive complaints against school districts regarding religious expression and must notify ED about such complaints.
Under the First Amendment of the U.S. Constitution, students and teachers have a right to pray in public schools. However, while acting in their official capacities, teachers, administrators, and other school employees are not permitted to lead, encourage, or discourage students from participating in prayer. Read more about the new rules in this reporting by the Washington Post.
---
On Tuesday, Jan. 14, 2020 three Texas voters, the League of Women Voters, and the Move Texas Civic Fund filed a federal lawsuit to challenge Texas's lack of online voter registration when residents update or renew their driver's licenses online. Under The federal motor voter law allows for voter registration when obtaining a driver's license, but in Texas, the law is only carried out in face-to-face interactions. This is the second iteration of the case, which was originally dismissed by a federal court because the plaintiff had become re-registered to vote before a verdict was reached and lost standing to sue. Should the plaintiffs ultimately win this latest case, Texas would have to allow online voter registration through the driver's license process. Read more about the new case in this reporting from the Texas Tribune.
---
As ATPE Lobbyist Andrea Chevalier reported earlier today on our blog, Texas House Speaker Dennis Bonnen (R-Angleton) has announced his appointment of Rep. Giovanni Capriglione to chair the powerful House Appropriations committee. Read more about the announcement here.
School Finance, Retirement | TRS | Social Security, Texas Legislature, Congress | Federal, Elections, Curriculum | Instruction, TEA | Commissioner | SBOE, Privatization | Vouchers, Deregulation | Charter Schools
11/11/2022
Today's post from the ATPE lobby team features election results, loan forgiveness news, TRS resources, voucher updates, thanks to our veterans, kudos, and more.
Texas Legislature
01/23/2023
Texas Lt. Gov. Dan Patrick (R) announced Senate committee assignments Monday for the 2023 legislative session.
01/20/2023
Texas state leaders were inaugurated this week and previewed their priorities for the legislative session now underway. Read more from the ATPE lobby team.