Teach the Vote's Week in Review: Feb. 21, 2020

Teach the Vote
Retirement | TRS | Social Security Elections
Date Posted: 2/21/2020
It's the first week of early voting in Texas! Whether you've already voted or are making your plan to vote by March 3, stay up-to-date on the latest education news from the ATPE Governmental Relations team.
---
ELECTION UPDATE: Early voting for the 2020 Texas primary election started this week on February 18, which was also Educator Voting Day. Many counties saw record numbers of voters at the polls on Tuesday. The early voting period ends February 28 and Texas's primary elections on "Super Tuesday" will be March 3, 2020. If you haven't made it out to the polls yet, be sure to get the scoop on voting procedures and reminders! (Doesn't that make you want ice-cream?) Also, check out the latest "Texas election roundup" blog post from ATPE Lobbyist Mark Wiggins here.
Why vote in the primaries? ATPE's lobbyists explained why it's so important in this "Primary Colors" blog series for Teach the Vote. In many cases, the winning candidate is chosen in the primary rather than in the November general election, as ATPE Governmental Relations Director Jennifer Mitchell described in Part I of the series (with a list of affected races). In Part II of "Primary Colors," ATPE Lobbyist Mark Wiggins explains that for educators who face imminent attacks, it is imperative to show up at the polls and make informed choices so that the next legislative session is as positive as our last.
Read up on the people running for the Texas Legislature or State Board of Education this year by viewing their candidate profiles on Teach the Vote, which include responses to the ATPE Candidate Survey. ATPE does not endorse candidates and invites all candidates to participate in our survey project for Teach the Vote. If your favorite candidate has not answered our survey, please let them know it's not too late! Encourage them to contact ATPE Governmental Relations for additional details.
---
This week, Senator Kirk Watson (D-Austin) announced his plans to resign from the Texas Senate in order to become dean of the University of Houston's new Hobby School of Public Affairs. Watson has served in the state legislature since being elected to office in 2006, and he was a key member of the Senate Education Committee during the 2019 legislative session. Senator Watson served as mayor of Austin before setting his sights on the legislature. The race to succeed Watson could draw a number of high-profile contenders from the Austin area. State Reps. Donna Howard (D-Austin) and Celia Israel (D-Austin) each indicated this week they are not interested in running for the seat, which is in an overwhelmingly Democratic district. Gov. Greg Abbott will be required to call a special election in order to fill the Senate District 14 vacancy, which could be held on the uniform election dates in May or November of this year.
---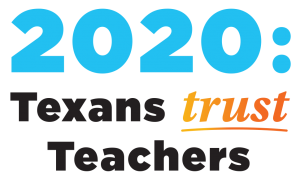 Two polls of note were released this week that show voter support for public education. A University of Texas/Texas Tribune poll found that Texas voters want increased spending for public education, and lower property taxes, and they believe the quality of Texas public education is excellent or good. Another statewide poll, commissioned by the education-focused non-profit Raise Your Hand Texas Foundation showed that 77% of Texans express trust and confidence in their teachers. Those polled also believe that teacher quality is extremely or very important in overall school quality, teachers are undervalued, teacher pay is too low, standardized tests may not be the best measure of student learning, and public schools have too little money.
These two new Texas polls are consistent with another recent national poll conducted by the National School Boards Action Center, (NSBAC) which we reported on last week. In the NSBAC poll, 64% of the respondents said funding for public schools should be increased, 73% were opposed to public spending on private, religious, and home schools, and 80% expressed favorable opinions of the teachers in their community.
---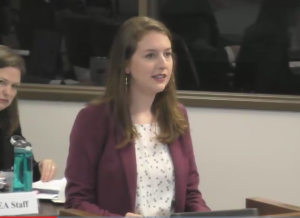 ATPE Lobbyist Andrea Chevalier testified at the Feb. 21, 2020, SBEC meeting.
The State Board for Educator Certification (SBEC) met today in Austin for its first meeting of the year. ATPE Lobbyist Andrea Chevalier testified to urge the board to use its authority to remedy an unforeseen impact of House Bill (HB) 3 on former Master Teacher certificate holders. Under the bill's repeal of the Master Teacher certificates, Master Teachers will no longer be able to renew their certificates and may face tricky situations trying to keep their current teaching assignments as a result. HB 3 author Rep. Dan Huberty also sent a letter to the board asking for their help in preserving the classroom expertise of Master Teachers.
Read complete details of the meeting in this comprehensive blog post from Chevalier.
---
The Teacher Retirement System (TRS) of Texas Board of Trustees also met this week in Austin, and ATPE Senior Lobbyist Monty Exter covered the meetings. Hot topics of discussion at the meetings on Thursday and Friday, February 20-21, 2020, included healthcare for active and retired educators and plans for relocating the TRS agency staff.
Read Exter's latest blog post for Teach the Vote here for highlights of the meeting.
Texas Legislature, Elections, Curriculum | Instruction, Privatization | Vouchers, School Safety
05/05/2023
Don't forget to vote Saturday in the May 6 local election. Plus, the House will be tackling its first Saturday calendar, which means sine die is nigh.
06/02/2023
The HB 100 voucher scheme dies at the end of regular session, plus a special session and the TEA takeover of Houston ISD begin.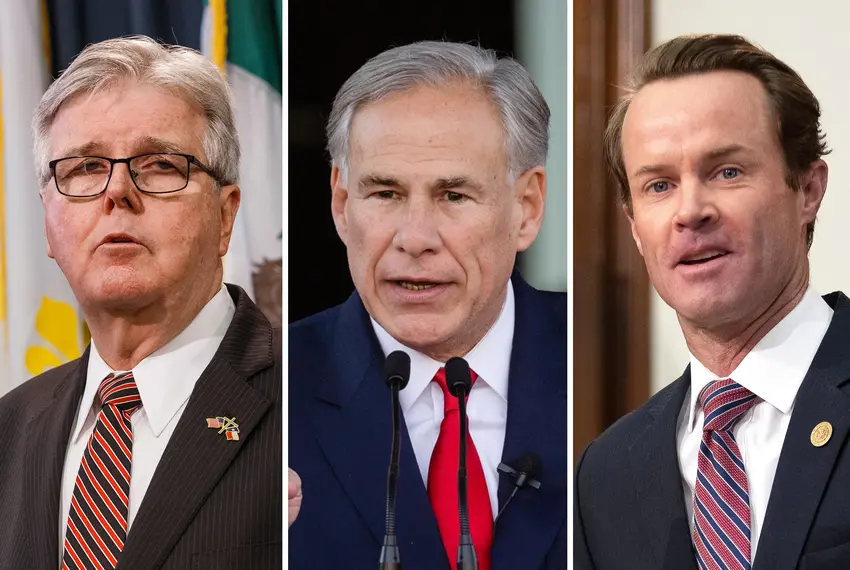 06/01/2023
Always happy to castigate the Texas House, Patrick breaks form to criticize the governor as misinformed and unsympathetic toward homeowners.