Teach the Vote's Week in Review: Feb. 11, 2022

Teach the Vote
Educator Preparation | Certification Texas Legislature Elections Privatization | Vouchers
Date Posted: 2/11/2022
The ATPE Governmental Relations team recaps this week's education news, legislative updates, and regulatory developments.
---
ELECTIONS:
Monday, Feb. 14, is the first day of early voting for the Texas Republican and Democratic primary elections. Earlier this week
we shared information from the Texas Secretary of State
about voting in the primaries – from finding out where to vote to understanding vote-by-mail options and even volunteering as an election worker. Today we're providing additional background information on the primaries to help you plan your votes. Learn more about our state's open primary system, how runoffs work, which primary races are "winner-takes-all" elections, ballot propositions, and more
in this blog post
.  
ATPE does not endorse candidates or political parties, but we urge educators to learn about the education stances of candidates and then vote in one of the two primaries. Many of the most competitive races in Texas this year will be decided in the primaries, rather than in November's general election. We urge educators to vote in every election!  
ATPE's Teach the Vote website
features searchable profiles of all the candidates running for the Texas House and Senate, State Board of Education, Governor, and Lieutenant Governor. The profiles include links to the candidates' websites and social media accounts, notes on endorsements by major newspapers and education-related groups, links to news stories about the candidates, and their responses to the ATPE Candidate Survey. State legislators' profiles on Teach the Vote also include voting records from the 2021 legislative sessions and earlier, highlighting key positions they took on education-related bills.  
Dates to remember:
Feb. 14 – First day of early voting ♥
Feb. 17 – Educator Voting Day!
Feb. 18 – Last day an application to vote by mail can be received
Feb. 25 – Last day of early voting
March 1 – Texas Primary Election Day
Related
: Gov. Greg Abbott announced this week that a special election will be held May 7 to fill a short-term vacancy in Texas House District 38. The seat was previously held by state Rep. Eddie Lucio III (D-Brownsville), who resigned at the end of January. Lucio had already announced he would not seek re-election this year, so the winner of the special election will only hold the HD 38 seat until Jan. 2023, when it will be filled by the winner of the March 1 primary election. (No Republican candidates have filed to run for the seat in 2022, making it a "winner-takes-all" primary contest.)  
---

FORUMS: As voters prepare to head to the polls, there are a number of candidate forums taking place around the state that offer insights on candidates' views about public education specifically. ATPE is not sponsoring these events but is sharing information to help voters learn more about the candidates.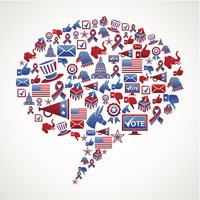 There is a long list of candidates challenging Gov. Greg Abbott in this year's election. Most of the candidates on the Democratic side are participating in a virtual Education Town Hall this weekend where educators can ask questions during the event. Confirmed participants are candidates Rich Wakeland, Joy Diaz, Michael Cooper, and Inno Barrientez. The Democratic gubernatorial candidates' Education Town Hall will be livestreamed here at 7 p.m. on Saturday, Feb. 12, and all ATPE members are invited to participate and submit questions.
 
Also, the education-focused nonprofit organization Raise Your Hand Texas (RYHT) is hosting its series of For the Future Candidate Forums throughout February.
Click here
to find a schedule of the upcoming RYHT candidate forums.  
---
COALITION:
The
Texas Educators Vote
coalition, of which ATPE is a charter member, has released a new resource for voters and educators on
"Who Does What in Public Education."
The
interactive tool
allows voters to gain a better understanding of how elected officials impact various areas of public education policy. The dropdown lists are broken into two categories. One list gives you information on policy areas affected by each office type (
i.e.
, what your local school board member can do versus your state representative, U.S. congressman, the governor, or even the president.) The other list lets you choose the policy areas most important to you, such as assessment or funding, and see which elected officials have an impact on that policy area. We encourage everyone to check out this fun new tool and get a better understanding of "Who Does What" before heading to the polls next week.  
Visit
TexasEducatorsVote.com
for additional resources, including an election calendar with suggested election-related activities for educators.  
---
SBEC:
The State Board for Educator Certification (SBEC) met today in Austin, and one of its most significant agenda items was a proposal to replace the state's current pedagogy exam for teacher certification with the EdTPA performance assessment. ATPE Lobbyist Andrea Chevalier testified in opposition to the move, which would raise certification costs for candidates and could exacerbate teacher shortages. ATPE and other stakeholders have advocated multiple options to assess future teacher
readiness and improvements to the existing PPR exam.  
Though several board members expressed interest in having TEA explore additional options, the board voted to give preliminary approval to the plan to phase in the EdTPA as a replacement for the Pedagogy and Professional Responsibilities (PPR) exam over a three-year period. Chevalier will have more on today's meeting in
another Teach the Vote blog post
coming Monday.  
---
CHOICE:
On our Teach the Vote blog this week, ATPE shares the story of Texas Pastor Steve Wells and his family's exploration of "school choice." Wells' son struggled in school because of his severe migraine headaches and anxiety. After paying thousands in non-refundable tuition to a private school that was unable to serve the student's educational needs, the Wells family returned to the public school system and found way to "figure it out." Read more about their journey in
this blog post
.  
Texas Legislature, Elections, Curriculum | Instruction, Privatization | Vouchers, School Safety
05/05/2023
Don't forget to vote Saturday in the May 6 local election. Plus, the House will be tackling its first Saturday calendar, which means sine die is nigh.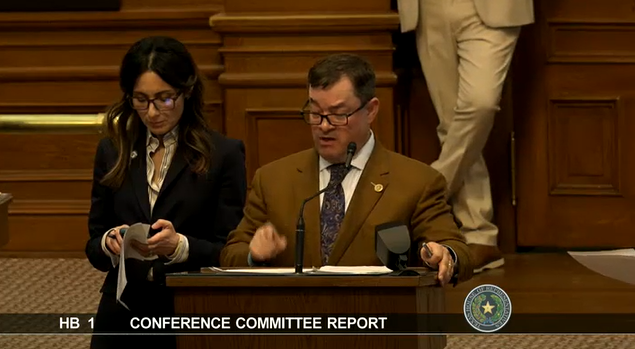 School Finance, Retirement | TRS | Social Security, Texas Legislature, Privatization | Vouchers, Educator Compensation | Benefits
05/30/2023
HB 100 was a casualty of a breakdown in communications between the House and Senate as the regular session drew to a close.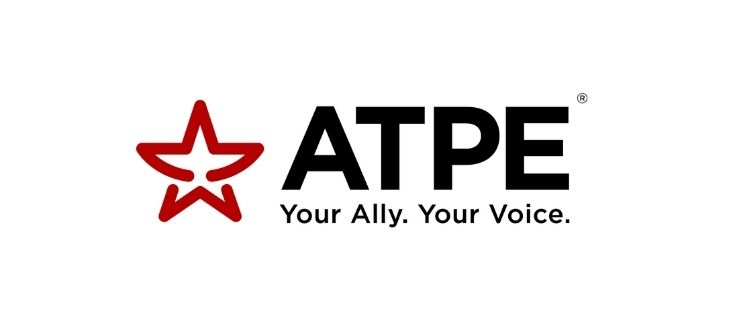 School Finance, Texas Legislature, Privatization | Vouchers, Educator Compensation | Benefits
05/28/2023
ATPE thanks legislators who stood strong with public education students and educators during the 2023 regular legislative session.