Teach the Vote's Week in Review: August 13, 2021

Teach the Vote
Retirement | TRS | Social Security Texas Legislature COVID-19 Elections Curriculum | Instruction TEA | Commissioner | SBOE School Safety
Date Posted: 8/13/2021
The ATPE Governmental Relations team recaps this week's special session developments, COVID-19 updates, and other back-to-school education news.
---
SESSION:
The second special session of the 87th Texas Legislature kicked off this week with swift action by the Senate to approve several of Governor Abbott's priorities. These included the so-called "critical race theory" ban affecting social studies curriculum,
Senate Bill (SB) 3
by Sen. Bryan Hughes (R-Mineola), and
SB 15
by Sen. Larry Taylor (R-Friendswood), which expands virtual education in public schools.
As ATPE Lobbyist Mark Wiggins
explained to KXAN
this week, ATPE opposes SB 3 due to its dangerous deviation from the established processes for setting curriculum standards through the State Board of Education. ATPE Senior Lobbyist Monty Exter testified in the Senate Education committee this week against SB 15, sharing that the bill makes long-term statutory changes that expand virtual schools that have a documented history of low performance. Wiggins provides more detail about the two bills, including ATPE's written testimony, in
this post on the Senate committee hearings
and
this post summarizing the Senate floor action
.
Meanwhile, members of the Texas House, which still lacks a quorum, voted this week to enlist law enforcement to find and arrest House Democrats who are absent from the chamber. Until a quorum is reached in the House, any approved Senate bills will not be heard.  
---
COVID-19:
As the Delta variant continues to spread across Texas and many students begin their school year this week, several school boards, charter school operators, and counties have defied Gov. Greg Abbott's executive order by implementing local mask mandates. They include districts such as Dallas, Austin, and Houston ISDs, IDEA Public Schools charter campuses, and the counties of Bexar, Travis, and the state's most populous county, Harris, among others. The Texas Education Agency (TEA) released a
statement
yesterday saying they would not issue any updated public health guidance for schools pending legal determinations about those local mask decisions. ATPE has repeatedly
called on Abbott
to increase school districts' local control in making determinations about masks and other COVID-19 mitigation measures. For more coronavirus resources and FAQs for educators, visit ATPE's COVID-19 information page
here
.  
---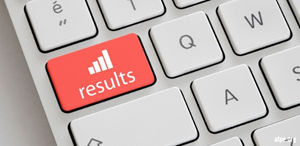 SURVEY: More than 3,600 ATPE members responded to our latest survey on COVID-19 back-to-school issues. The anecdotal survey was conducted August 2–9, 2021, and the findings will help guide ATPE in our advocacy efforts related to educator and student safety. Here are some takeaways from the survey:
Forty-eight percent of respondents think school districts or charter school management should determine whether masks are worn by educators and students. Thirty-one percent support the current situation—individual educators and students deciding for themselves. Twelve percent said authority should rest with the governor/TEA, and 9% responded "other," with many citing the U.S. Centers for Disease Control (CDC) as the preferred entity for making those decisions.
Almost half (49%) of respondents plan to wear a mask while working this school year. Thirty percent do not, while 21% are undecided.
Most respondents (76%) are not in favor of expanding virtual instruction for all students. Among those who oppose blanket expansion, more than half (53%) said they would support allowing districts to offer limited virtual instruction during the 2021-22 school year for students who are immunocompromised or medically fragile, and 34% believe virtual instruction should not be expanded at this time and instead should be confined only to those few programs that existed before the pandemic.
Eight out of 10 plan to be fully vaccinated against COVID-19 prior to the start of school. Fourteen percent do not, and almost 5% were undecided. Forty-one percent believe educators should be required to receive the COVID-19 vaccine; 45% do not. Fourteen percent were undecided.
More than three-quarters (76%) say they did not receive an opportunity to provide input or feedback to campus or district administration regarding COVID-19 protocols for the 2021-22 school year.
---
CENSUS:
 As we have previously reported, Texas will gain two Congressional seats under 2020 U.S. Census data, the most of any state. With important implications for growth in Texas public schools, this week's release of census figures provides more granular data, showing substantial increases in the state's non-white population. Growth in Texas is also concentrated in urban and suburban areas. The full data laying the foundation for redistricting should be ready for legislators by Sept. 1, according to the chair of the Texas House Redistricting Committee, Rep. Todd Hunter (R-Corpus Christi). Read more in
this reporting
by the
Texas Tribune.
---
ELECTIONS:
Texas House District 10 has eight candidates vying for the seat that opened with the election of former state Rep. Jake Ellzey (R-Waxahachie) to the U.S. House. The special election will take place August 31, with early voting beginning August 23. Learn more about the candidates who filed to run this week in
this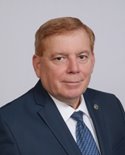 article from the Texas Tribune
.
State Rep. Leo Pacheco (D-San Antonio) this week announced his resignation from the Legislature after taking a teaching position at San Antonio College. A special election for the House District 118 seat has yet to be announced, but there are expected to be several candidates. Stay tuned for more information on this race.  
---
TRS
: The Teacher Retirement System (TRS) of Texas is seeking nominees for its TRS-Care Retirees Advisory Committee. In February 2022, TRS will fill four seats on the TRS-Care Retirees Advisory Committee. If you or committee, and nominations are being accepted until Sunday, August 15, 2021. Learn more about the committee and application criteria
here
.  
---
Texas Legislature, Congress | Federal, COVID-19, Curriculum | Instruction, TEA | Commissioner | SBOE, School Safety, Educator Compensation | Benefits, Testing | Accountability
08/26/2022
The ATPE Governmental Relations team recaps the past week's education news, legislative and election updates, and regulatory developments.
School Finance, Retirement | TRS | Social Security, Texas Legislature, Congress | Federal, Elections, Curriculum | Instruction, TEA | Commissioner | SBOE, Privatization | Vouchers, Deregulation | Charter Schools
11/11/2022
Today's post from the ATPE lobby team features election results, loan forgiveness news, TRS resources, voucher updates, thanks to our veterans, kudos, and more.
03/21/2023
A week of pro-voucher public relations doesn't change the facts.