Teach the Vote's Week in Review: Aug. 7, 2020

Teach the Vote
COVID-19 TEA | Commissioner | SBOE
Date Posted: 8/07/2020
Sales Tax Free Weekend in Texas starts today and ends Sunday, August 9. Enjoy shopping online, by mail, or in-person (be safe!) as you gear up for the school year with some new clothing and supplies. Before you make your shopping list, check out this week's wrap-up from the ATPE Governmental Relations team:
---
Abbott holds press conference on August 4, 2020. (Source)
CORONAVIRUS UPDATE: With congressional negotiations over additional COVID-19 relief legislation at the federal level apparently stalled this week, schools around the country are starting the new school year with lingering concerns about the availability of resources. Here in Texas, Gov. Greg Abbott made a few media appearances this week, mostly reinforcing state actions pertaining to the start of the new school year. On Monday, Abbott told KXAN that teachers should not be concerned with the safety of the school setting, claiming teachers have ther option to teach virtually for "months on end." As ATPE has been reporting on state guidance issued and revised over the past month, school districts are limited to a maximum of eight weeks of primarily remote learning without risking state funding. Districts are adopting varied remote learning models and are not necessarily offering all teachers the option to teach remotely. ATPE Board Member Christie Smith was featured in KXAN's story, saying that even though she is eligible for retirement, she is staying in her position to maintain health benefits and job security.
At a Tuesday press conference, Gov. Abbott stressed that local school officials are best equipped to make decisions about when and how to return to school, and he ensured PPE will be provided to districts at no cost. While Abbott stated that Texas has distributed more than 59.4 million masks, 24,000 thermometers, 568,000 gallons of hand sanitizer, and 511,000 face shields to Texas schools, many argue that this allocation will not meet the needs of students and staff for an extended period of time. Commissioner of Education Mike Morath has also said previously that schools should purchase additional PPE beyond what the state is providing. On Thursday, Gov. Abbott held another press conference to discuss considerations for flu season, mainly noting that COVID-19 preparations, precautions, and heightened hygiene and mask wearing practices should make this the tamest flu season yet. Abbott maintained that although COVID-19 vaccines will not be available this fall, flu vaccines are available and "treatments" for COVID-19 are increasingly available.
ATPE Senior Lobbyist Monty Exter participated in a town hall on school reopening this week with Dr. Eliz Markowitz. Exter emphasized the need for creativity and collaboration among district leaders, parents, and educators, as well as the need for consistent and clear state leadership. Other panelists included SBOE member and physician Dr. Matt Robinson and renowned education author Dr. Diane Ravitch.
The ATPE COVID-19 FAQs and Resources page has frequently-updated answers to common questions from educators. Also be sure to check out ATPE's recent legal webinaron COVID-19 with  explanations of many issues facing educators during the pandemic. ATPE members can also use Advocacy Central to communicate with their elected officials regarding concerns about school reopening and other issues.
---
ELECTION UPDATE: Former Travis County Judge Sarah Eckhardt formally took office as state Sen. Sarah Eckhardt (D-Austin) last Friday, filling the seat in Senate District (SD) 14 left open by former state Sen. Kirk Watson. Eckhardt finished the July special election with the most votes, but just under the 50% threshold needed to win the election outright. She was headed to a runoff with state Rep. Eddie Rodriguez (D-Austin), until Rep. Rodriguez bowed out of the race. Sen. Eckhardt will fill out the remainder of Watson's term, which is set to expire in 2022.
John Lewis 📷 Library of Congress
As the nation mourned the passing of civil rights icon U.S. Rep. John Lewis (D-GA), we were reminded of what the congressman had to say about the power of voting to bring about positive change. "My dear friends," he told a Charlotte, North Carolina, audience in 2012, "Your vote is precious, almost sacred. It is the most powerful nonviolent tool we have to create a more perfect union."
It's never too early to start preparing for the next election, which falls on November 3. Gov. Abbott extended early voting by an additional week, which means the polls now open on October 13 and early voting runs through October 30. That means voting begins in just two months!
Our friends at the Texas Educators Vote coalition have put together a handy checklist to make sure you're ready. October 5 is the deadline to register in time to vote if you haven't already, so step one is checking to see if your registration is up to date. If you are eligible and plan to vote by mail, apply as soon as possible and return your completed ballot at the earliest possible opportunity. This will help avoid delays in the mail service like we saw during the runoff elections. Finally, don't forget to head over to the candidates section here at Teach the Vote and research who's running in your area. And make sure your friends do the same!
---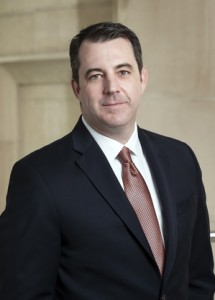 David Pore
FEDERAL UPDATE: ATPE Immediate State Past-President Tonja Gray and new State President Jimmy Lee finished a round of virtual meetings with the Texas congressional delegation last week. Along with the ATPE Governmental Relations team and our federal lobbyist, David Pore, Gray and Lee met with several members of the Texas delegation to talk about current issues of concern to educators. Read more about the meetings in this blog post written by Pore.
---
The Texas Education Agency (TEA) recently posted the adopted Commissioner's rules for the Local Optional Teacher Designation System under the Teacher Incentive Allotment, which was created by last year's House Bill 3. The rules incorporated several suggestions made by ATPE during the public comment phase of the rule-making process back in May. These changes include a reference to the statutory definition of educator within the rules, a clarification of the eligible role codes for teachers to earn or receive designations, the requirement of an implementation plan in response to annual surveys about the designation system, and other clarifying language on teacher eligibility and the approval process for district plans.
---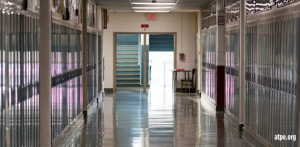 School nutrition has been one of the many challenges incurred by the public education system since the COVID-19 pandemic began and schools were forced to close their doors. In the spring of 2020, school districts continued to pay nutritional services staff while taking on higher costs associated with food delivery and menu changes to make more hygienic and simple grab-and-go options for families. At the same time, and even with waivers in place, fewer students accessed school meals. This double-whammy created a financial strain for districts, which run a nearly net-zero food operation. Without more waivers or funding, districts could be looking at a tough year for food service in 2020-21, which isn't good news for students who rely on the school for this basic necessity. Read more about nutrition and COVID-19 in this blog post by ATPE Lobbyist Andrea Chevalier.
---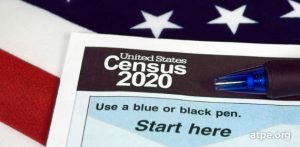 The U.S. Census Bureau announced this week that field data collection will end one month early, on September 30 rather than October 31. Census Bureau Director Steven Dillingham insisted that the remaining weeks of field work, which are crucial to an accurate count of hard-to-count communities, will be handled with diligence in order to provide apportionment counts by the statutory deadline of December 31, 2020. Texas currently ranks #39 in the nation with a self-response rate of 58%. Without a complete count, Texas risks an imbalanced and inaccurate congressional representation, non-representative redistricting, and funding cuts to programs that benefit all Texans, such as roads and public education. Encourage everyone you know to complete their census questionnaire and have their own network complete the census, too. It is easier than ever and can be completed online. Read more about this recent development in this census reporting by the Texas Tribune.
---
The closure of the Texas State Capitol on account of the COVID-19 pandemic has hampered the ability of state legislative committees to conduct their interim work. On July 16, Texas House Speaker Dennis Bonnen notified House committees of their options for carrying out interim committee business during COVID-19. One of the options is to post "formal requests for information" on the House website so that committees can gather written information from the public and post it publicly in lieu of holding an in-person hearing. Several House committees posted formal requests for information this week, including the House Higher Education Committee, House Pensions, Investments, and Financial Services Committee, and House Appropriations Article III subcommittee. The Texas Senate has not yet provided notice on planned committee proceedings options during the pandemic. However, the Senate Finance Committee has gone ahead and released its interim report this Friday afternoon. In addition to general finance discussions, the report includes some recommendations for investment strategies of state funds such as the Teacher Retirement System (TRS) pension fund and the Permanent School Fund. Stay tuned to Teach the Vote on Monday for a more detailed look at the interim committee report released today.
Texas Legislature, Congress | Federal, COVID-19, Curriculum | Instruction, TEA | Commissioner | SBOE, School Safety, Educator Compensation | Benefits, Testing | Accountability
08/26/2022
The ATPE Governmental Relations team recaps the past week's education news, legislative and election updates, and regulatory developments.
03/21/2023
A week of pro-voucher public relations doesn't change the facts.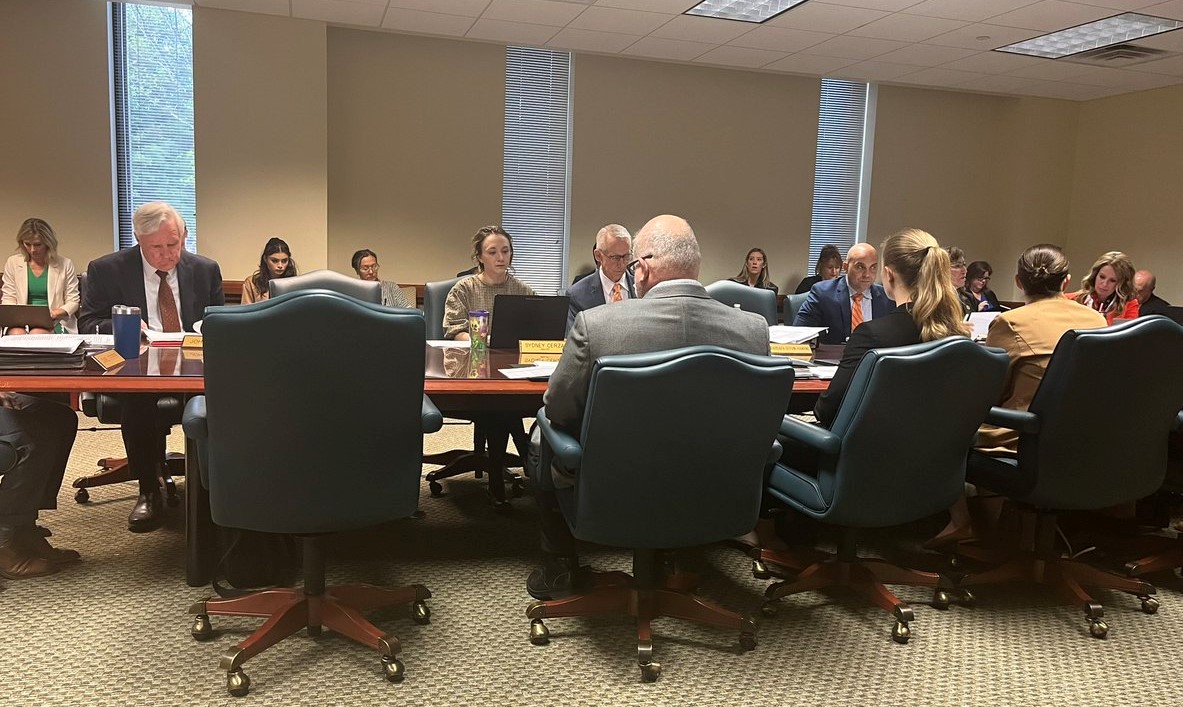 School Finance, Retirement | TRS | Social Security, Texas Legislature, Curriculum | Instruction, TEA | Commissioner | SBOE, Privatization | Vouchers, School Safety, Educator Compensation | Benefits, Testing | Accountability
03/17/2023
The ATPE lobby team looks back at another busy legislative week and previews next week's big committee hearings on private school vouchers, TRS, teacher pay, and more.