Teach the Vote's Week in Review: Aug. 28, 2020

Teach the Vote
COVID-19 Elections
Date Posted: 8/28/2020 | Author: Andrea Chevalier
Back-to-school is in full gear for more districts across Texas, while others will not begin until after Labor Day. Whether you're back in class or still getting ready to meet your new students,  check out this week's education news from the ATPE Governmental Relations team:
---
CORONAVIRUS UPDATE: The Texas Education Agency (TEA) released official correspondence this week detailing the new COVID-19 case reporting requirements for on-campus students, staff, and teachers in schools. Weekly public reporting of the data on the Department of State Health Services website is expected to start at the end of September. TEA also updated several of its resources this week, including a language change on how districts should determine confirmed COVID-19 cases. For more detail, read ATPE Lobbyist Andrea Chevalier's blog post.
ATPE's COVID-19 FAQs and Resources page is always a good resource for educators looking for commonly asked questions and answers that our Member Legal Services team facilitates. Some topics have even been recorded as extremely informative webcasts – catch our educator rights webcast here and our more recent webcast on leave options and disability accommodations here. ATPE members can also use Advocacy Central to communicate with their elected officials . Don't forget to take our survey on parent-teacher collaboration!
---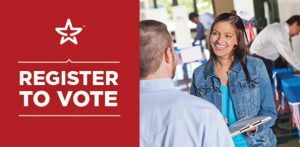 ELECTION UPDATE:  The race to fill Texas Senate District 30 heated up this week with three candidates making announcements that they plan to vie for the seat. The deadline to file is 5 p.m. today, Aug. 28.  If you live in this northeast Texas district, be sure to stay abreast of the news and get ready to vote in the special election on September 29! In other news, U.S. Postmaster General Louis DeJoy provided testimony before Congress this week, defending his decisions impacting the speed and reliability of the USPS during a critical election year. Read more about these developments in this blog post by ATPE Lobbyist Mark Wiggins.
---
School choice is emerging as a top talking point as the presidential election nears. The Trump campaign and numerous speakers at the Republican National Convention touted school choice this week, some even echoing the dubious statement that school choice is the "civil rights" issue of our time. While Trump says he will push for a national school voucher program, Biden makes clear that he opposes diverting public dollars from public neighborhood schools to private institutions. Read more about ATPE's stance on the privatization of public education in this blog post by ATPE Lobbyist Mark Wiggins.
---
ATPE launched a new COVID-19 timeline this week that includes top events related to the pandemic and Texas education, from the federal level all the way down to certain school districts. The events start in early March and conveniently link to news articles and blog posts here on Teach the Vote. Read more about the timeline in this blog post by ATPE staff.  
---
Laura Yeager
Public education advocate and parent Laura Yeager contributed a guest post to Teach the Vote this week on the importance of reliable and consistent funding for public schools. Even with the cost of education rising during the pandemic (think more PPE, cleaning, devices, etc.), districts will only be held harmless for drops in attendance for the first 12 weeks of this school year. A lack of consistent funding after this "COVID-19 cliff" puts our public schools and the communities they serve at great risk.
---
This week ATPE submitted public comments on proposed rules that would eliminate the expiration date on "Legacy Master Teacher" certificates. The State Board for Educator Certification's (SBEC) proposed rules would fix the unintended consequences of last year's House Bill 3, which have put some educators' teaching assignments in jeopardy. Read more about the issue in this blog post by ATPE Lobbyist Andrea Chevalier.
Texas Legislature, Congress | Federal, COVID-19, Curriculum | Instruction, TEA | Commissioner | SBOE, School Safety, Educator Compensation | Benefits, Testing | Accountability
08/26/2022
The ATPE Governmental Relations team recaps the past week's education news, legislative and election updates, and regulatory developments.
School Finance, Retirement | TRS | Social Security, Texas Legislature, Congress | Federal, Elections, Curriculum | Instruction, TEA | Commissioner | SBOE, Privatization | Vouchers, Deregulation | Charter Schools
11/11/2022
Today's post from the ATPE lobby team features election results, loan forgiveness news, TRS resources, voucher updates, thanks to our veterans, kudos, and more.
School Finance, Educator Preparation | Certification, Retirement | TRS | Social Security, Texas Legislature, Curriculum | Instruction, Privatization | Vouchers, School Safety, Educator Compensation | Benefits
03/24/2023
ATPE testifies against vouchers at marathon Senate Education Committee hearing, plus House committees hear bills on student restraint, curriculum issues, pre-k certification, and more.