Teach the Vote's Week in Review: Aug. 27, 2021

Teach the Vote
School Finance Retirement | TRS | Social Security Texas Legislature Congress | Federal COVID-19 Elections Curriculum | Instruction School Safety
Date Posted: 8/27/2021
The ATPE Governmental Relations team recaps this week's education news, legislative updates, and regulatory developments.
---
SESSION:
The Texas House is in session today with two education bills on its calendar, along with other legislation related to elections, bail reform, property taxes, and funding for border security. Up for consideration is
Senate Bill (SB) 15
by Sen. Larry Taylor (R-Friendswood), which expands virtual school options. ATPE Senior Lobbyist Monty Exter
testified against the bill
during a Tuesday hearing of the House Public Education (HPE) Committee. ATPE has urged the Legislature to allow school districts to access existing funds for virtual instruction during the pandemic rather than changing state law on virtual
schools before a state-appointed commission on virtual education has had a chance to offer its recommendations on best virtual practices. Exter similarly provided testimony to the House Appropriations Committee this week seeking such an accommodation in the supplemental budget bill,
House Bill (HB) 5
by  Rep. Greg Bonnen (R-Friendswood).
Also on today's House floor calendar is
SB 7
by Sen. Joan Huffman (R-Houston), which would provide a "13th check" for TRS retirees. ATPE submitted testimony in support of the bill in the House Appropriations Committee earlier this week. Follow
@TeachtheVote
on Twitter for updates from ATPE's lobby team on any additional House action this weekend.
Tuesday's HPE Committee hearing lasted well into Wednesday morning with hours of testimony on bills including
HB 28
, by Rep. Steve Toth (R-The Woodlands). ATPE submitted
testimony against the bill
, which not only revives the "critical race theory" curriculum debate already voted on by the Legislature in the regular session, but also adds an egregious new requirement that teachers post all their teaching materials to a district-sponsored platform for public viewing. Read more about this week's HPE hearing in this
blog post
by ATPE Lobbyist Andrea Chevalier.
The HPE Committee will meet again Monday, Aug. 30, to hear bills regarding mask mandates in schools and accelerated instruction for students who fail STAAR tests. View the agenda
here
.  
---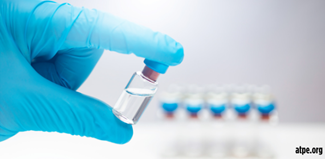 COVID-19:
Two days after the U.S. Food and Drug Administration (FDA) announced full approval of the Pfizer COVID-19 vaccine, Gov. Greg Abbott issued a new executive order expanding his statewide prohibition on local vaccine mandates, even for those that are FDA-approved. Additionally, the order states that a public or private entity that receives public funds cannot require a "consumer" to show proof of vaccination to receive a service or enter a place. Abbott also added vaccine mandates and exemptions to the special session agenda. Read more in this
blog post
by ATPE Governmental Relations Director Jennifer Mitchell.
On Thursday, the legal battle over masks continued as the Texas Supreme Court sided with Abbott, temporarily blocking mask mandates in San Antonio and Bexar County. The ruling holds that the Governor has oversight of such issues. Late Friday afternoon, a state district judge in Travis County issued a temporary injunction barring enforcement of the governor's prohibition on mask mandates in several Central Texas school districts. The state is appealing that ruling. Numerous lawsuits have been filed over the issue in state and federal courts.  
---
FEDERAL:
With students returning to classrooms, the Biden administration announced millions in funding for mental health this week, including $74.2 million to raise awareness about youth mental health and train school personnel. Read more in
this reporting
by
NPR
.
The U.S. Department of Education (ED) also released new guidance this week related to students with disabilities. In a
letter
, the department reiterated state and local education agencies' responsibility to provide intervention and educational services to students with disabilities. The letter also suggested that states and districts should implement layered health and safety policies, such as promoting vaccination and universal and correct mask-wearing. ED also stressed in a
Q&A document
that districts should ensure their Child Find processes are adequate for students in virtual settings.  
---
ELECTIONS:
Early voting ends today in a special election for Texas House District 10, where eight candidates are vying for the seat formerly held by now-Congressman Jake Ellzey (R-Waxahachie). The special election will take place Tuesday, August 31. View profiles of the special election candidates
here on Teach the Vote
, including their answers to the ATPE Candidate Survey, where available. For additional information about the HD 10 candidates, read
this article from the Texas Tribune
. A special election for the HD 118 seat vacated last week with the resignation of former Rep. Leo Pacheco (D-San Antonio) has yet to be announced.  
---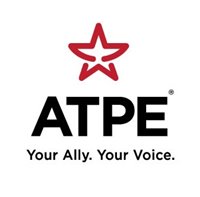 WEBINARS:
The ATPE Member Legal Services Department is hosting two upcoming webinars open to all Texas educators. Those who register will also receive access to a webinar recording. On Tuesday, Aug. 21, join us at 5:30 p.m. CDT for "
Teaching Social Studies & Discussing Current Events in the Classroom Post-HB 3979: What You Should Know
." On Tuesday, Sept. 7 at 5:30 p.m., join us for "
The Latest on COVID-19 on Campus
." Click the links to register.  
---
Texas Legislature, Congress | Federal, COVID-19, Curriculum | Instruction, TEA | Commissioner | SBOE, School Safety, Educator Compensation | Benefits, Testing | Accountability
08/26/2022
The ATPE Governmental Relations team recaps the past week's education news, legislative and election updates, and regulatory developments.
School Finance, Retirement | TRS | Social Security, Texas Legislature, Congress | Federal, Elections, Curriculum | Instruction, TEA | Commissioner | SBOE, Privatization | Vouchers, Deregulation | Charter Schools
11/11/2022
Today's post from the ATPE lobby team features election results, loan forgiveness news, TRS resources, voucher updates, thanks to our veterans, kudos, and more.
03/21/2023
A week of pro-voucher public relations doesn't change the facts.