Teach the Vote's Week in Review: Aug. 21, 2020

Teach the Vote
COVID-19 TEA | Commissioner | SBOE
Date Posted: 8/21/2020 | Author: Andrea Chevalier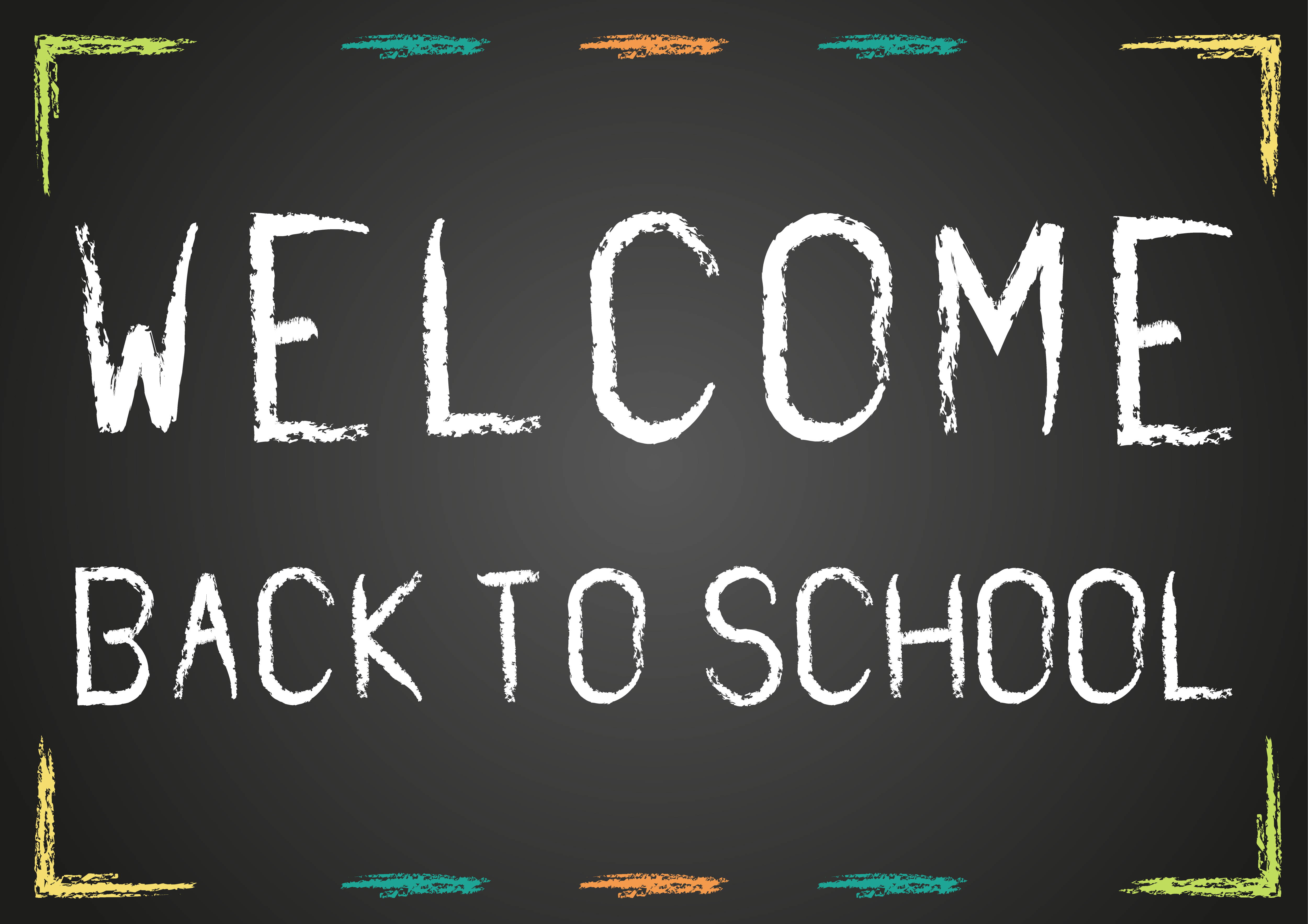 For many of you, it's the end of back-to-school week. While this week may not have been normal or ideal, we know the bumpy road ahead will be navigated by the best experts in the land – educators! Read this week's education news from the ATPE Governmental Relations team:
---
CORONAVIRUS UPDATE: The Texas Education Agency (TEA) made news this week with a long-awaited announcement yesterday that there will be some data collection and reporting on COVID-19 cases in schools. TEA also updated its COVID-19 resource page to include guidance (also long-awaited) on promoting educator well-being. Read ATPE Senior Lobbyist Monty Exter's blog post on these developments for more detail.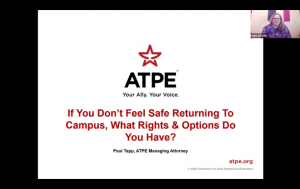 This week, ATPE hosted its second free legal webcast on COVID-19 issues facing school employees. In the presentation ATPE Managing Attorney Paul Tapp gives an overview of available accommodations under the Americans with Disabilities Act, paid and unpaid leave options, and more. Find the latest webcast here. To watch our first legal webinar on educators' rights and COVID-19, click here.
As always, we encourage you to check out ATPE's comprehensive COVID-19 FAQs and Resources page for recent answers to common questions from educators and links to other helpful information. Also read ATPE's tips on getting ready for the new school year here on the main ATPE blog. ATPE members can also use Advocacy Central to communicate with their elected officials regarding concerns about school reopening and other issues. Finally, we invite both educators and parents to take our survey on parent-teacher collaboration.
---
ELECTION UPDATE: U.S. Postmaster General Louis DeJoy announced this week that policy changes to the U.S. Postal Service will not be implemented before the November election. The Democratic National Convention also took place this week, resulting in the final nomination of Joe Biden and Kamala Harris to the November presidential ticket. The Republican National Convention takes place next week. Read more about these developments in this blog post by ATPE Lobbyist Mark Wiggins.
---
Public comment is now open on proposed State Board for Educator Certification rules that will provide a fix for Master Teacher certificate holders who are facing the expiration of their certificate, potentially putting their teaching assignments in jeopardy. The proposed rules would eliminate the expiration date on non-renewable "Legacy Master Teacher" certificates. Read more about the issue and ATPE's months-long advocacy efforts on behalf of master teachers in this blog post by ATPE Lobbyist Andrea Chevalier.
---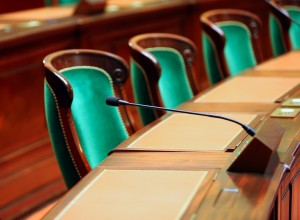 The Texas House Public Education Committee posted five formal requests for information this week. Several House committees are issuing the public requests for information in lieu of holding in-person hearings on their interim charges. Anyone can submit information, due by September 30. Get more detail on the requests in this blog post by ATPE Lobbyist Andrea Chevalier.
---
On Tuesday, our country observed the 100th anniversary of the ratification of the 19th Amendment to the Constitution, securing women's right to vote. Read more about the history of the amendment and the role teachers played in its passage in this blog post from ATPE Lobbyist Andrea Chevalier.
Texas Legislature, Congress | Federal, COVID-19, Curriculum | Instruction, TEA | Commissioner | SBOE, School Safety, Educator Compensation | Benefits, Testing | Accountability
08/26/2022
The ATPE Governmental Relations team recaps the past week's education news, legislative and election updates, and regulatory developments.
School Finance, Educator Preparation | Certification, Retirement | TRS | Social Security, Texas Legislature, Curriculum | Instruction, Privatization | Vouchers, School Safety, Educator Compensation | Benefits
03/24/2023
ATPE testifies against vouchers at marathon Senate Education Committee hearing, plus House committees hear bills on student restraint, curriculum issues, pre-k certification, and more.
03/23/2023
The Texas Senate Education Committee heard overwhelming opposition to school vouchers in a marathon hearing Wednesday, March 23.