Teach the Vote's Week in Review: July 22, 2022

Teach the Vote
School Finance Educator Preparation | Certification Texas Legislature Curriculum | Instruction TEA | Commissioner | SBOE School Safety Testing | Accountability
Date Posted: 7/22/2022
The ATPE Governmental Relations team recaps the past week's education news, legislative and election updates, and regulatory developments.
---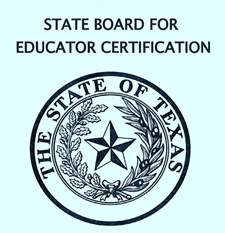 SBEC:
The State Board for Educator Certification (SBEC) is met today, considering
several agenda items
regarding educator preparation. The board adopted a revised accountability system that will allow SBEC greater latitude in applying sanctions to educator preparation programs (EPPs) that are rated Accredited-Warned or Accredited-Probation, such as requiring the EPP to post certain information about its status on its website and submit verification to TEA of its compliance with state laws and regulations.  
The board also held a lengthy discussion about pending sanctions against Texas' largest EPP, the alternative certification program A+ Texas Teachers (or Texas Teachers of Tomorrow). The program was found out of compliance with numerous regulations when it applied for renewal as a state-approved EPP in 2021. Texas Education Agency (TEA) staff initially negotiated an "agreed order" with A+ Texas Teachers to resolve the sanctions, which
SBEC members rejected at their April meeting
. Today, the board heard from a representative of the company that recently bought A+ Texas Teachers and asked several questions about its knowledge of the EPP's problems and efforts to remedy them. After going into executive session for discussions with legal counsel, SBEC members ultimately voted to approve a revised agreed order that would raise the bar for A+ Texas Teachers to show compliance. The new conditions include public posting of the EPP's status on its website, appointment of a monitor, and showing proof of at least a 90% compliance threshold with state laws and rules. Unlike the original compromise that was proposed in April, the agreed order approved by the board today was not made public.
Stay tuned to Teach the Vote early next week for a
complete wrap-up of the July SBEC meeting
.  
---
edTPA:
On the eve of this week's SBEC meeting, the certification board gathered for
a work session
to discuss the future of a proposal to use the edTPA performance assessment for certification purposes in Texas. As we have reported extensively here on Teach the Vote, SBEC members
voted earlier this year
to adopt the nationally developed and Common Core-aligned edTPA as a replacement for the state's current Pedagogy and Professional Responsibilities (PPR) exam, but the State Board of Education (SBOE)
vetoed the rule change
last month. Thursday's SBEC work session was the first step toward coming up with an alternative proposal and increasing stakeholder participation in the decision-making process, as urged by SBOE members.  
During the work session, TEA staff spent several hours sharing information with the board on various options it could consider, including adding a requirement to SBEC rules for EPPs to integrate a performance assessment such as edTPA into their curriculum and replacing the PPR with a newer Texas-created exam. The board heard from a panel of five professional organization stakeholders representing various components of the education industry, plus
SBOE Member Marisa Perez-Diaz
(D-Converse). ATPE Lobbyist Andrea Chevalier was selected to speak on behalf of educator associations. Chevalier provided the educator perspective and stressed the importance of clearly defining the problem at hand before launching into any predetermined options, such as embedding a performance assessment into the EPP curriculum. TEA staff finalized the meeting by stating that a discussion item would be put on the agenda for SBEC's September 30 meeting to continue the conversation.
ATPE will publish a more detailed post about the edTPA discussions early next week on Teach the Vote.  
---
UVALDE:
The Texas House Investigative Committee on the Robb Elementary Shooting released a 77-page report Sunday documenting the timeline and the committee's observations regarding the May 24 murder of 19 students and two teachers at the campus in Uvalde CISD. The report noted that 376 police officers waited more than an hour before engaging the 18-year-old shooter, whom the report confirmed was able to legally purchase two military-style rifles and thousands of rounds of ammunition without raising any red flags. You can read the
full report here
.  
Facing mounting public backlash, Uvalde CISD Superintendent Hal Harrell
recommended
that the school board fire the district's police chief Pete Arredondo, who was the de facto incident commander at Robb Elementary. The school board has yet to vote on the termination recommendation.  
---
LEGISLATURE:
The Texas House Public Education Committee will meet Monday and Tuesday, July 25 and 26, to continue its review of interim charges. Find links to livestreams of the hearings
here
.  
Monday's committee agenda
includes a discussion of recent legislation, including 2019's House Bill (HB) 3 and the following bills enacted in 2021: HB 4545 dealing with accelerated instruction for students who fail STAAR tests, Senate Bill (SB) 1376 regarding school accountability, and SB 1716 pertaining to supplemental services for students in special education. ATPE's Andrea Chevalier will be providing invited testimony on the Reading Academies requirement in HB 3. The committee will also discuss teacher vacancies, COVID-19 learning losses, and chronic student absenteeism.  
Tuesday's House Public Education Committee hearing
will feature invited testimony on partnerships between K-12, higher education institutions, and the workforce; curriculum and instructional materials; and parent empowerment. Commissioner of Education Mike Morath will testify on each of the topics. In a late revision to the committee's Tuesday agenda, legislators will also discuss edTPA.
SBOE Chair Keven Ellis
(R-Lufkin) and
Member Tom Maynard
(R-Georgetown) have been invited to speak to the committee about the board's recent decision to reject edTPA as a new certification exam.  
The Texas Commission on Virtual Education is scheduled to meet Wednesday, July 27, in Austin. ATPE will provide invited testimony on the topics of educator preparation, professional development, and staff support with regard to virtual education. For the agenda and a link to the livestream, click
here
.  
---
SCHEDULES:
ATPE Senior Lobbyist Monty Exter appeared on the Davis Rankin show on 710 KURV in the Rio Grande Valley this week to discuss four-day work weeks for teachers, a new
trend that seems to be picking up steam
with Texas school districts. At a recent legislative hearing, one South Texas district gave a high-level outline of how it structured academic scheduling at some campuses to allow the teaching staff to take either Monday or Friday as a day for "review, reflection, and to recharge" while maintaining a five-day academic schedule for students.
Although the idea of a four-day school week is not new, the recent push to make it a reality for at least some Texas teachers seems to be a response to the current uptick in staffing shortages attributable to a combination of factors, such as COVID-19 and the current education culture wars. Exter explained that districts, which have limited control over their ability to increase overall funding levels, are scrambling to find creative ways to attract and retain educators outside of large increases in compensation, which they may not be able to fund.  
---
03/21/2023
A week of pro-voucher public relations doesn't change the facts.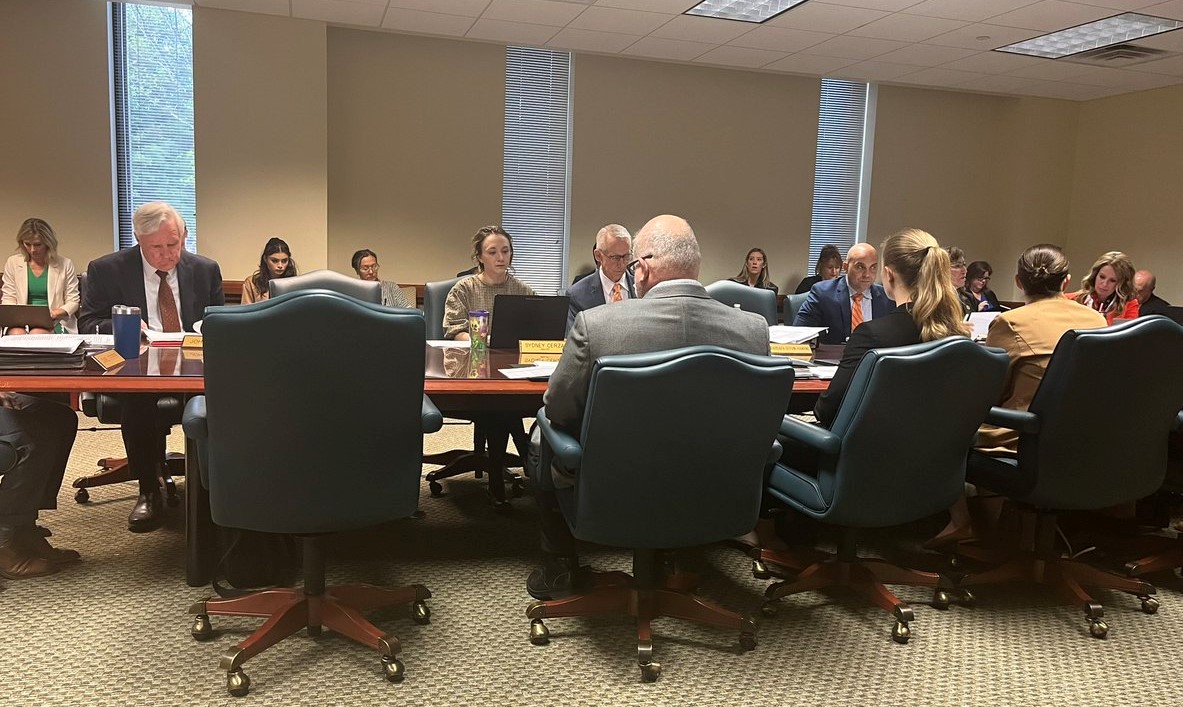 School Finance, Retirement | TRS | Social Security, Texas Legislature, Curriculum | Instruction, TEA | Commissioner | SBOE, Privatization | Vouchers, School Safety, Educator Compensation | Benefits, Testing | Accountability
03/17/2023
The ATPE lobby team looks back at another busy legislative week and previews next week's big committee hearings on private school vouchers, TRS, teacher pay, and more.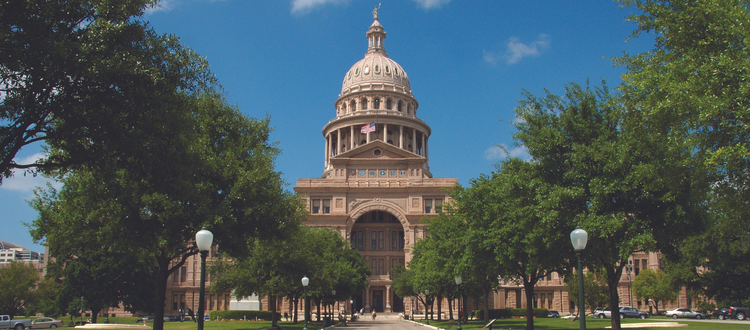 03/17/2023
The committee met Tuesday, March 14, to consider bills on issues ranging from health screenings to assessment of special needs students.