Teach the Vote's Week in Review: April 28, 2023

Teach the Vote
Date Posted: 4/28/2023
The ATPE Governmental Relations team recaps the past week's education news, legislative and election updates, and regulatory developments.
---
TRS COLA: On Friday, the House passed on second reading its committee substitute to Senate Bill (SB) 10 by Sen. Joan Huffman (R–Houston). The substitute, which mirrored HB 600 by Rep. Greg Bonnen (R–Friendswood), provides a cost-of-living adjustment for Teacher Retirement System (TRS) annuitants. The House also approved House Joint Resolution (HJR) 2 by Bonnen, which is an accompanying constitutional amendment that, if passed, will go before Texas voters in November. The bills will be heard on third reading Monday. Following passage on third reading, SB 10 will move to a conference committee appointed by the House speaker and the lieutenant governor to iron out differences between the versions of the bill passed by the House and Senate. 
---
SCHOOL SAFETY: On Monday, the House gave final approval to two pieces of major school safety legislation. HB 3 by Rep. Dustin Burrows (R–Lubbock) passed on a 119-25 vote, while HB 13 by Rep. Ken King (R–Canadian), passed 125-21. As amended, the bills increase the per-student security allotment to $100 from $10. This Texas Tribune story offers more context on the bill, which now heads to the Senate. ATPE Senior Lobbyist Mark Wiggins spoke with Houston's ABC 13 about the state's investment in school safety.
---
HOUSE PRIORITY BILLS:  On Wednesday, the House passed two priority bills: school finance bill HB 100 by Rep. Ken King (R–Canadian) and teacher recruitment and retention bill HB 11 by Rep. Harold Dutton (D–Houston). ATPE Lobbyist Tricia Cave explains the significance of this legislation in this blog post, and ATPE Executive Director Shannon Holmes issued a statement on the passage of HB 11. The Texas Tribune, Spectrum News, the Houston Chronicle and Austin NBC affiliate KXAN News each reached out to ATPE for comment on these bills, both of which contain some steps forward and some areas of concern.  
---
COMMITTEES:  Although action on major bills is now occurring on the floors of both chambers, House and Senate committees are still hearing bills. The House Public Education Committee met Tuesday and heard its first Senate bills of the session, including the ATPE-supported SB 11 by Sen. Robert Nichols, the Senate's major school safety bill for this session. During the hearing, ATPE opposed SB 798 by Sen. Mayes Middleton (R–Galveston), which would lower the requirements to become certified as a school counselor in Texas. ATPE Lobbyist Tricia Cave has the recap in this blog post. Due to calendar requirements, the Senate Education Committee held a rare Thursday hearing, during which ATPE opposed SB 165 by Sen. Donna Campbell (R–New Braunfels), which would, among other things, require the Texas Education Agency (TEA) to audit the curriculum used in school districts each year to "ensure compliance with applicable federal and state law." ATPE opposed the bill due to concerns about its feasibility and unclear provisions. ATPE Senior Lobbyist Mark Wiggins explains in this blog post. 
---
AGENCIES: Amid a busy week of legislative activity, the Teacher Retirement System (TRS) Board of Trustees met Thursday and Friday, and the State Board for Educator Certification (SBEC) met Friday: 
Given the ongoing legislative session, the TRS Board of Trustees had an intentionally low-key board meeting to allow TRS staff and advocates such as ATPE to focus their attention on the pink dome.
​SBEC discussed amendments to the accountability system and requirements for Educator Preparation Programs, development of an Effective Preparation Framework, a new proposed residency certificate, and possible revisions to educator certification assessments.  TEA anticipates presenting revised recommendations on these changes in July, following board discussion and further stakeholder feedback.   
---
MAY 6 LOCAL ELECTION: Early voting continues through May 2 for the May 6 local election, when many school board races and local bond elections will take place. In an article for the upcoming issue of ATPE News, ATPE Marketing & Communications Director Kate Johanns looks at the increasing politicization of school board elections and why educators can't afford to overlook their local school board's activities.
---
ATPE PODCAST: A new episode of The ATPE Podcast dropped this week. ATPE Staff Attorney Celina Leal answers the most common questions the ATPE Member Legal Services Department receives about the last step of the Texas Teacher Evaluation and Support System (T-TESS) cycle—the summative appraisal. Listen and subscribe using your preferred podcast service or on YouTube.
---
ATPE SUMMIT: Registration for the ATPE Summit, July 10–12 at Kalahari Resorts and Conventions in Round Rock, opened this week. This three-day conference features opportunities to earn continuing professional education (CPE) credit, network with fellow educators, and take part in ATPE volunteer training. In addition, the ATPE House of Delegates will convene during the summit to elect ATPE's 2023-24 state officers and consider the 2023-24 ATPE Legislative Program. ATPE members should contact their local unit or region president, as applicable, to inquire about serving as a delegate. Per the ATPE State Bylaws, only presidents may certify delegates. The delegate certification deadline is June 9. Learn more at atpesummit.org.
---
OPPORTUNITIES TO SHARE FEEDBACK: The At the Capitol section of atpe.org includes a member-only page listing opportunities for educators to share feedback with governmental agencies and participate in academic research. Log in to this page to learn more about TEA's need for K-12 science curriculum reviewers. Selected reviewers will receive CPE credit and stipends. (And while you're logged in, stop by Advocacy Central to send messages to your lawmakers. Our latest campaign covers student discipline and classroom management.)
---
06/02/2023
The HB 100 voucher scheme dies at the end of regular session, plus a special session and the TEA takeover of Houston ISD begin.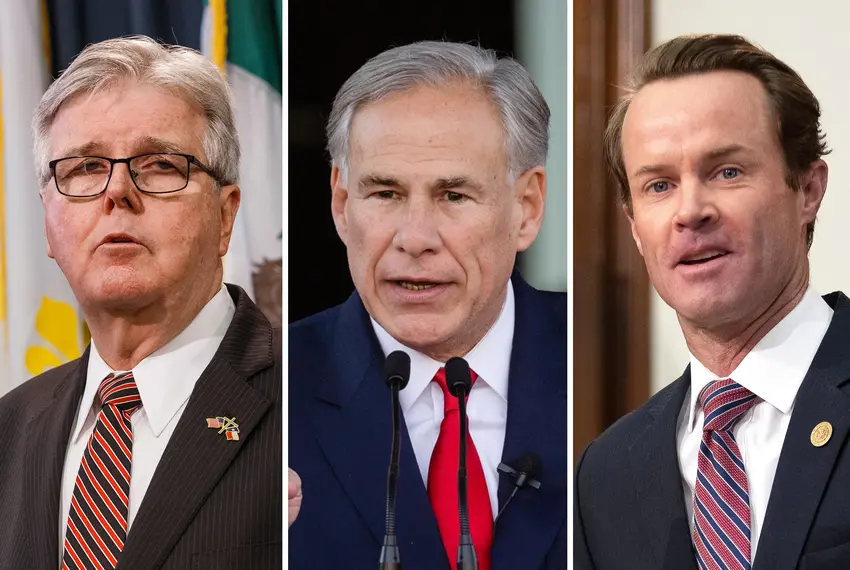 06/01/2023
Always happy to castigate the Texas House, Patrick breaks form to criticize the governor as misinformed and unsympathetic toward homeowners.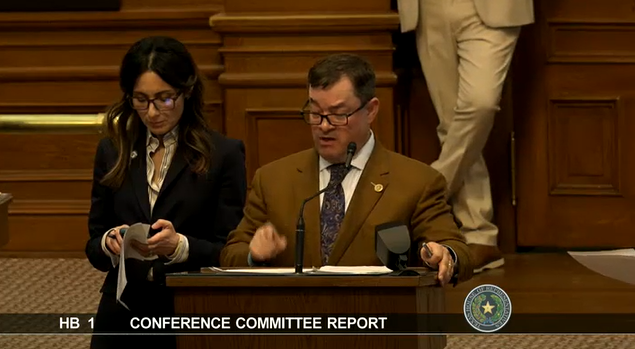 School Finance, Retirement | TRS | Social Security, Texas Legislature, Privatization | Vouchers, Educator Compensation | Benefits
05/30/2023
HB 100 was a casualty of a breakdown in communications between the House and Senate as the regular session drew to a close.