Teach the Vote's Week in Review: Nov. 20, 2020

Teach the Vote
COVID-19 Testing | Accountability
Date Posted: 11/20/2020
ATPE wishes every Teach the Vote reader a happy and safe Thanksgiving! Take a break from meal-planning to read this week's education news highlights from ATPE Governmental Relations:
---
We reported last week that ATPE had again written to state officials urging a waiver of STAAR testing requirements this year. ATPE Senior Lobbyist Monty Exter spoke to Fox 7 Austin about the issue Monday. "We've already got a lot of trauma and pressure," said Exter, referring to the difficulties the pandemic has caused this school year. This week, Rep. Diego Bernal (D-San Antonio) organized a bipartisan group of Texas legislators in writing a similar letter to Commissioner of Education Mike Morath to ask that STAAR be cancelled for 2020-21. Bernal noted STAAR tests, if administered, should be used for diagnostic purposes at most. Read more about the letter in this blog post by ATPE Governmental Relations Director Jennifer Mitchell.
Rep. Gina Hinojosa
ATPE and Rep. Bernal aren't alone. Rep. Gina Hinojosa (D-Austin) also sent a letter with 791 signatures to Gov. Abbott, urging the state to request a federal testing waiver. The parent-led group Texans Advocating for Meaningful State Assessment (TAMSA) also sent a letter to Abbott this week, similarly asking the state to seek a federal waiver and requesting that the high stakes associated with the test be removed.
Not all members of the education community are on board with cancelling STAAR tests altogether, however. A group made up of 14 school superintendents, business leaders, and representatives from the groups Teach Plus and EducateTexas issued a letter to Commissioner Morath this week calling for this year's STAAR tests to proceed. Citing learning losses caused by the pandemic, the group wrote, "We strongly believe that Texas as a state should keep the 2021 STAAR administration assessment," although the group believes "student, school and district accountability measures linked to testing should be suspended for this year. "
---
This week, ATPE released a report titled, "An Impossible Situation: Why Texas Educators Are Struggling to Serve Students During COVID-19—and Pathways State and District Leaders Can Follow to Correct the Course," which analyzed three educator surveys conducted by ATPE over the course of the pandemic. The surveys show that educators are concerned with their health and safety, often feeling they are not a priority to state and district leaders. Educators are also experiencing mental health effects due to increased workloads and the stress of the pandemic. In its report, ATPE outlines actions the state could take the remediate the effects of the pandemic on educators and students, such as including educators in planning and providing resources to alleviate stresses associated with staffing and lack of cleaning supplies. Read more on the report in this blog post by ATPE Lobbyist Andrea Chevalier and explore our interactive site with the survey data here.
Concerns expressed by educators in response to ATPE's surveys are also reflected in a new article by The Texas Tribune's education reporter Aliyya Swaby, republished here on our blog today. The article shares parents' frustrations as their children struggle in remote learning environments and highlights the difficulties exacerbated by state officials' slow and often changing guidance to educators and school district leaders this year.
---
CORONAVIRUS UPDATE: In a press conference held Thursday afternoon in Lubbock, Gov. Greg Abbott said there would be no further shutdowns in Texas, adding that he believes closing businesses and restaurants is not an effective method for curbing the spread of COVID-19. Instead, Abbott suggested that personal responsibility and self-regulation were important factors in keeping infections down.
The Texas Education Agency (TEA) updated several documents on its Coronavirus Support and Guidance page this week, most notably its Attendance and Enrollment FAQ. Based on the changes, schools can now access a 14-day period of remote-only or hybrid instruction if the school determines that staff absences due to COVID-19 would make in-person instruction impractical. The simple application for the remote-only period is said to be "approved upon receipt." As has been the case in prior guidance, TEA says students who do not have access to internet or devices and whose parents want them on-campus must be allowed to attend school in person.
Perhaps due to Halloween parties or just an increase in students on campus, the Texas Public Schools COVID-19 dashboard is showing a spike. For the week ending November 8, updates to the number of new weekly positive cases show a 48.0% increase among students and 38.7% increase among staff who participate in on-campus activities and instruction. Given that these values have gone up since last week's incomplete data for the week ending in Nov. 8 was reported, the numbers for the week ending in Nov. 15 may be just as staggering after the dashboard's next update post-Thanksgiving. (No new numbers will be reported next week on account of the holiday.)
Check out ATPE's COVID-19 FAQs and Resources for answers to educators' questions, and visit Advocacy Central (for ATPE members only) to share your pandemic-related input with legislators and other state and federal officials.
---
The State Board of Education (SBOE) met for its last meeting of the year this week. On Wednesday, members heard from Commissioner of Education Mike Morath, who showed no signs of cancelling this year's STAAR test. Morath did say the agency was considering changes to how the test interacts with the state's A-F accountability system. Read more about the commissioner's conversation with SBOE members in this blog post by ATPE Lobbyist Mark Wiggins.
ATPE Lobbyist Mark Wiggins testifies before the SBOE Committee on School Initiatives, Nov. 19, 2020.
Also on Wednesday, the SBOE approved its legislative recommendations, including one to expand the board's authority to approve or reject charter school expansion amendments. On Thursday, ATPE Lobbyist Mark Wiggins testified in support of an ATPE-backed rule change that would eliminate the expiration of Legacy Master Teacher certificates. Read more about the SBOE's Wednesday and Thursday meetings in this blog post by Wiggins.
The board on Friday gave its final approval for the Master Teacher fix, delivering a major win for Texas educators, and approved new curriculum standards for health, physical education, and science. The board also said goodbye to long-serving members Donna Bahorich, Barbara Cargill, Marty Rowley, and Ken Mercer. Read more about Friday's meeting in this post by Wiggins.
---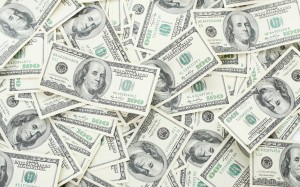 On Wednesday, Gov. Greg Abbott, the Texas Education Agency (TEA), and the Texas Division of Emergency Management (TDEM) announced that $420 million in federal CARES Act funds would be made available to school districts as a reimbursement for prior purchases of Wi-Fi hotspots and e-learning devices, such as laptops and tablets. Districts must apply for the funds by December 11 and will be reimbursed at a rate of 75%. ATPE issued a statement Wednesday calling the reimbursements a step in the right direction, but noting the need for additional relief. As districts only have three weeks to apply for the funds (one of which is a holiday week), ATPE also implored TEA to remove obstacles to completing the application.
The reimbursement program is one of the ways Texas officials have opted to spend the federal CARES Act money this year. Read more in this blog post by ATPE Governmental Relations Director Jennifer Mitchell.
---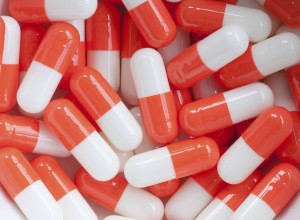 A newly filed bill to reform the state's healthcare program for educators is raising eyebrows. Rep. Ken King (R-Hempill) pre-filed House Bill (HB) 430, which would shut down both the active and retiree healthcare plans that currently exist through TRS. In a letter to educators, King said he intends to file additional legislation to complement HB 430 in his efforts to improve educators' retirement prospects in Texas. Read more about the proposal in this blog post by ATPE Senior Lobbyist Monty Exter.
Texas Legislature, Congress | Federal, COVID-19, Curriculum | Instruction, TEA | Commissioner | SBOE, School Safety, Educator Compensation | Benefits, Testing | Accountability
08/26/2022
The ATPE Governmental Relations team recaps the past week's education news, legislative and election updates, and regulatory developments.
School Finance, Educator Preparation | Certification, Retirement | TRS | Social Security, Texas Legislature, Curriculum | Instruction, Privatization | Vouchers, School Safety, Educator Compensation | Benefits
03/24/2023
ATPE testifies against vouchers at marathon Senate Education Committee hearing, plus House committees hear bills on student restraint, curriculum issues, pre-k certification, and more.
03/23/2023
The Texas Senate Education Committee heard overwhelming opposition to school vouchers in a marathon hearing Wednesday, March 23.