Teach the Vote's Week in Review: Feb. 12, 2021

Teach the Vote
Educator Preparation | Certification COVID-19 TEA | Commissioner | SBOE Testing | Accountability
Date Posted: 2/12/2021
Here's a look at this week's education news from the ATPE Governmental Relations team.
---
CONGRESSIONAL UPDATE:
ATPE shared its federal priorities in a letter to the Texas congressional delegation this week. The letter covered federal funding, protection against private school vouchers, extension of paid sick and family medical leave benefits, testing and accountability waivers, funding for educator preparation, and reforms to Social Security laws to repeal and/or replace provisions that negatively impact many educators when they retire. Read more about the priorities in
this blog post
by ATPE Governmental Relations Director Jennifer Mitchell.
Texas mourned the loss of U.S. Rep. Ron Wright (R-Texas, CD-6) this week, who died after contracting COVID-19. He had also fought a long battle against lung cancer. Wright represented constituents in the Arlington-Fort Worth area since his election in 2019. He had been one of only two Texans serving on the U.S. House Committee on Education and Labor. Gov. Greg Abbott will call a special election to fill the vacancy.
---

LEGISLATIVE UPDATE
: The Texas Senate Finance Committee held its first public hearing of the session this week to discuss Senate Bill (SB) 1, which sets the state's budget for the next two fiscal years. Chair Jane Nelson (R-Flower Mound) announced that her priorities for the budget include fully funding House Bill 3 (2019). Nelson pointed out during the hearing that all senators want to maintain public education funding this session. The committee will meet for the next few weeks and will hear from Texas Education Agency (TEA) and Teacher Retirement System (TRS) staff Monday, February 22. Read more about the hearing in this
post
from ATPE Senior Lobbyist Monty Exter.
---
FEDERAL UPDATE:
This week, the U.S. Department of Education
announced
the launch of the "NAEP 2021 School Survey." The aim of the survey, which differs from the
previously canceled
National Assessment of Educational Progress (NAEP) Assessment, is to collect national and state data on how schools are reopening and how students are receiving instruction. Because the survey relies on the NAEP system, the data will be collected from fourth- and eighth-grade students. Data collection will begin this month and continue through June.
---
CORONAVIRUS UPDATE:
On Friday, the U.S. Centers for Disease Control (CDC) released
new guidance
for schools reopening during the COVID-19 pandemic. Highlights include recommending schools "layer" mitigation strategies such as masking, distancing, and handwashing.
According to NPR
, CDC Director Dr. Rochelle Walensky told reporters the "CDC is not mandating that schools reopen." Texas schools reopened before many in other parts of the country. Here is an excerpt from the new guidance issued today:
"It is critical for schools to open as safely and as soon as possible, and remain open, to achieve the benefits of in-person learning and key support services. To enable schools to open safely and remain open, it is important to adopt and consistently implement actions to slow the spread of SARS-CoV-2 both in schools and in the community. This means that all community members, students, families, teachers, and school staff should take actions to protect themselves and others where they live, work, learn, and play. In short, success in preventing the introduction and subsequent transmission of SARS-CoV-2 in schools is connected to and facilitated by preventing transmission in the broader community."
On Monday, members of the Texas State Board of Education (SBOE) urged the state's Expert Vaccine Allocation Panel (EVAP) to add teachers and school staff to its Phase 1B criteria, which would provide immediate access to COVID-19 vaccines for those who choose to be immunized. SBOE Chairman Keven Ellis (R-Lufkin) sent the letter, which was signed by 14 of the board's 15 elected members, including Audrey Young (R-Nacogdoches) and Sue Melton-Malone (R-Robinson) who are also ATPE members. ATPE has been advocating for educators to receive access to the vaccines as quickly as possible and thanked the SBOE members for their support. Read more about the SBOE members' letter in
this blog post
from ATPE Lobbyist Mark Wiggins.
For educator concerns related to COVID-19, please visit
ATPE's Coronavirus FAQ and Resource page
.
---
The state is facing additional pressure to offer relief from burdensome
standardized testing requirements
, which is an ATPE legislative priority this session. A bipartisan coalition of Texas House members led by state Rep. Diego Bernal (D-San Antonio) signed a letter this week asking TEA to allow students to opt out of this year's STAAR test. The letter highlighted the agency's requirement that students take the test in person, which would force students who are currently receiving remote instruction for health and safety reasons to show up on campus or at a designated testing location. Sixty-seven House members, both Republicans and Democrats, signed the letter. Read more about it in
this post by ATPE Lobbyist Mark Wiggins
.
In addition to spearheading the letter, Rep. Bernal has filed
House Bill 999
to expand graduation options for the increased number of high school students expected to opt out of STAAR end-of-course testing this year due to COVID-19. For related coverage on whether students can opt out of STAAR, check out
this article today from Aliyya Swaby
of the
Texas Tribune
.
Texas Education Commissioner Mike Morath participated in a conversation with
Texas Tribune
CEO Evan Smith Thursday, during which the commissioner spoke about virtual learning, school funding, and STAAR. Morath acknowledged that few students using the expanded remote learning options necessitated by the COVID-19 pandemic saw academic improvement. The commissioner said he has not yet decided whether to protect district funding by extending the current "hold harmless" waiver through the end of the school year. The commissioner also continued his insistence that students take STAAR tests this semester, despite the outcry from many parents, educators, and lawmakers. Morath suggested STAAR results are needed to help parents decide whether to let their children advance to the next grade. Read more about the commissioner's comments in
this Teach the Vote blog post
.
ATPE Lobbyist Andrea Chevalier joined Newstalk 710 KURV on the air this week to talk about TEA's requirement that students show up in person to take the STAAR, even if they have been learning remotely. Chevalier emphasized the desire of educators and students to maintain a safe learning environment and raised concerns over the validity of using STAAR data collected this year for diagnostic purposes.
---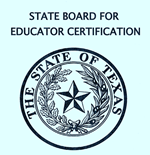 The State Board for Educator Certification (SBEC)
held its first meeting of the year today. The board's short agenda included the appointment of new members to its Educator Preparation Advisory Committee, including ATPE Lobbyist Andrea Chevalier representing our association. The board also approved commendations and accountability ratings for educator preparation programs and discussed several contract abandonment cases. Read more in
this blog post
by ATPE Lobbyist Andrea Chevalier.
---
ELECTION UPDATE:
Early voting in the Texas House District 68 special election runoff begins Tuesday, February 16. Election Day will be Tuesday, February 23. Click on the links here for candidates 
David Spiller
 (R-Jacksboro) and 
Craig Carter
 (R-Nocona), to view their Teach the Vote profiles, including their responses to the ATPE Candidate Survey. In the special election that prompted the runoff, Spiller earned 43.88% of the vote while Carter had 18.07%.
---
This year's
ATPE at the Virtual Capitol
closing session will feature newly appointed Texas House Public Education Committee Chairman Harold Dutton (D-Houston), along with House Public Education Committee member Rep. Gary VanDeaver (R-New Boston) and Senate Education Committee member Sen. Beverly Powell (D-Fort Worth). You won't want to miss this special event Sunday, February 21. ATPE members can register for free and check out the rest of the day's offerings, including panel presentations, legislative issue updates, live Q&A, and advocacy training at
atpe.org/ATPE-at-the-Virtual-Capitol
.  
---
Texas Legislature, Congress | Federal, COVID-19, Curriculum | Instruction, TEA | Commissioner | SBOE, School Safety, Educator Compensation | Benefits, Testing | Accountability
08/26/2022
The ATPE Governmental Relations team recaps the past week's education news, legislative and election updates, and regulatory developments.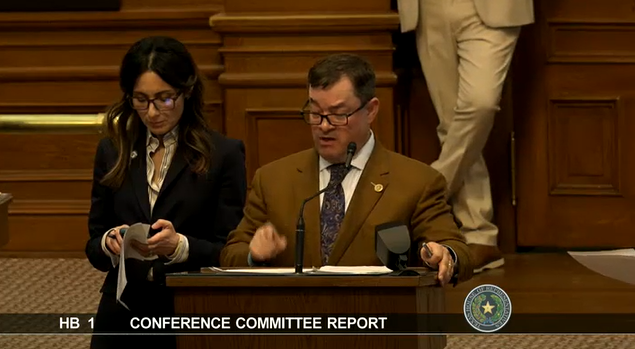 School Finance, Retirement | TRS | Social Security, Texas Legislature, Privatization | Vouchers, Educator Compensation | Benefits
05/30/2023
HB 100 was a casualty of a breakdown in communications between the House and Senate as the regular session drew to a close.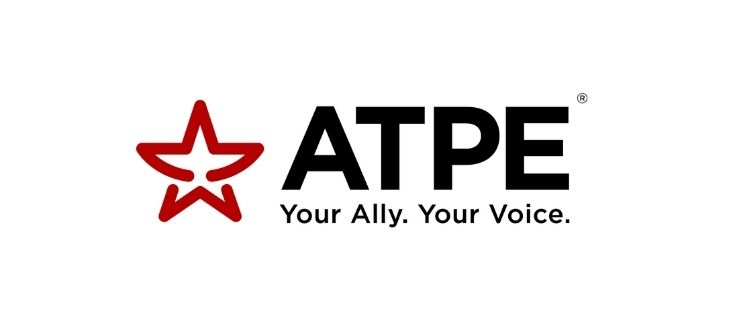 School Finance, Texas Legislature, Privatization | Vouchers, Educator Compensation | Benefits
05/28/2023
ATPE thanks legislators who stood strong with public education students and educators during the 2023 regular legislative session.