Teach the Vote's Week in Review: August 20, 2021

Teach the Vote
Retirement | TRS | Social Security Texas Legislature COVID-19 Elections Curriculum | Instruction TEA | Commissioner | SBOE
Date Posted: 8/20/2021
The ATPE Governmental Relations team recaps this week's education news. 
---
SESSION: Nearly six weeks after Democrats blocked action in the first special session by breaking quorum, a quorum was again met in the Texas House on Thursday afternoon. That enabled the House to immediately begin scheduling meetings, including a public hearing of the House Public Education Committee next Tuesday at 10:30 a.m. The agenda for the meeting contains several Senate bills, including Senate Bill (SB) 15 by Sen. Larry Taylor (R-Friendswood), which would expand virtual education in public schools, and SB 3 by Sen. Bryan Hughes (R-Mineola) regarding social studies curriculum. The agenda also includes House Bill (HB) 28 by Rep. Steve Toth (R-The Woodlands), which would make  changes to Toth's so-called "critical race theory" bill (HB 3979) that passed during the regular session, as well as add new language requiring the disclosure of all educational materials used by school districts and teachers.
The House Appropriations Committee will also meet next week to hear bills relating to funding the legislature, supplemental appropriations, and funding the Teacher Retirement System. Find the agenda here. Stay tuned to Teach the Vote as ATPE will be weighing in on several bills next week.
---
COVID-19: Lawsuits abound. The power struggle between the local, state, and federal level escalated this week as school districts continue to defy Gov. Greg Abbott's executive order banning mask mandates. On Tuesday, Disability Rights Texas, an advocacy group serving Texans with disabilities, filed the first federal lawsuit challenging Abbott's ban on mask mandates, saying the ban expressly violates the rights of students with disabilities. On Wednesday, President Joe Biden cautioned Texas leaders and directed U.S. Secretary of Education Miguel Cardona to use "all of his oversight authorities and legal action, if appropriate, against governors trying to block and intimidate local school officials." On Thursday, the Texas Supreme Court dismissed a request by Abbott and Texas Attorney General Ken Paxton to prohibit mask mandates in public schools on the basis that the suit technically should have gone through an appellate court first. The dismissal allows public schools to continue requiring masks for the time being. Also on Thursday, Paxton announced he is suing San Antonio ISD and its superintendent Pedro Martinez for that district's mandate that staff become vaccinated against COVID-19.
---

TEA: The Texas Education Agency (TEA) issued new guidance this week advising schools that it will not be enforcing the governor's ban on mask mandates due to the ongoing litigation. The agency has instead deferred any enforcement action to the Office of Attorney General Ken Paxton, who has thus far been unsuccessful in opposing local communities' actions to contravene the Governor's order by implementing COVID-19 mitigation measures such as mask requirements. TEA also reversed course on parental notification of potential COVID-19 exposure and will now require schools to inform parents if their child has been exposed to someone in the same classroom who has tested positive for COVID-19.
---

TOWN HALL: The Teacher Retirement System (TRS) of Texas will host a Facebook Live event on the agency's Facebook page introducing its new "Moving Forward Together" plan. Watch live at 12:30 p.m. on Thursday, August 26. TRS encourages educators and retirees to send comments or questions to MovingForwardComments@trs.texas.gov ahead of the event. Find more details here.
---
ELECTIONS: Texas House District 10 has eight candidates vying for the seat that opened with the election of former state Rep. Jake Ellzey (R-Waxahachie) to the U.S. House. The special election will take place August 31, with early voting starting Monday, Aug. 23, and ending Friday, Aug. 27. For our readers in HD 10, before you head to the polls review the candidates' profile pages here on Teach the Vote, including their responses to the ATPE candidate survey, where available. For additional information about the HD 10 candidates, read this article from the Texas Tribune.
State Rep. Leo Pacheco (D-San Antonio) officially resigned this week from the Legislature. A special election for the House District 118 seat has yet to be announced, but there are already several candidates in the mix. Stay tuned for more information on this race.
Texas Legislature, Congress | Federal, COVID-19, Curriculum | Instruction, TEA | Commissioner | SBOE, School Safety, Educator Compensation | Benefits, Testing | Accountability
08/26/2022
The ATPE Governmental Relations team recaps the past week's education news, legislative and election updates, and regulatory developments.
School Finance, Retirement | TRS | Social Security, Texas Legislature, Congress | Federal, Elections, Curriculum | Instruction, TEA | Commissioner | SBOE, Privatization | Vouchers, Deregulation | Charter Schools
11/11/2022
Today's post from the ATPE lobby team features election results, loan forgiveness news, TRS resources, voucher updates, thanks to our veterans, kudos, and more.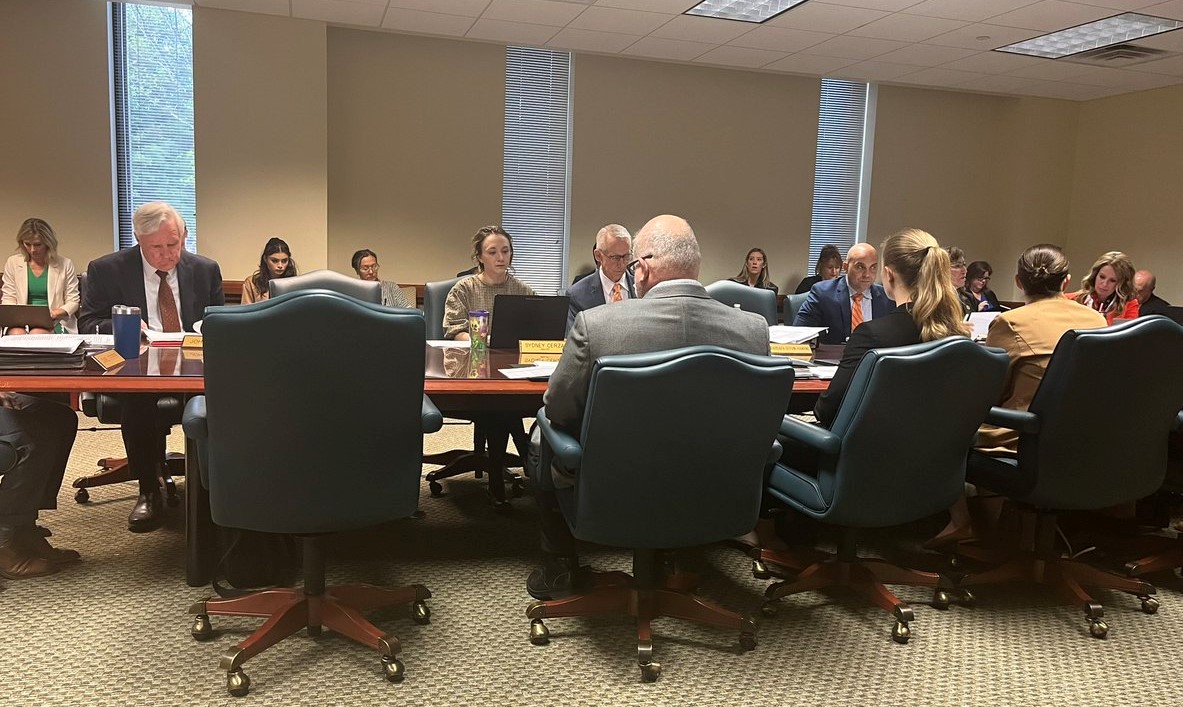 School Finance, Retirement | TRS | Social Security, Texas Legislature, Curriculum | Instruction, TEA | Commissioner | SBOE, Privatization | Vouchers, School Safety, Educator Compensation | Benefits, Testing | Accountability
03/17/2023
The ATPE lobby team looks back at another busy legislative week and previews next week's big committee hearings on private school vouchers, TRS, teacher pay, and more.