Teach the Vote's Holiday Week in Review for Dec. 23, 2020

Teach the Vote
Date Posted: 12/23/2020 | Author: Jennifer Mitchell
We said last Friday's Week in Review post would be our final one for 2020, but with so much happening in the education world, ATPE is sharing an update on the latest developments this week in Texas and Washington, D.C.:
---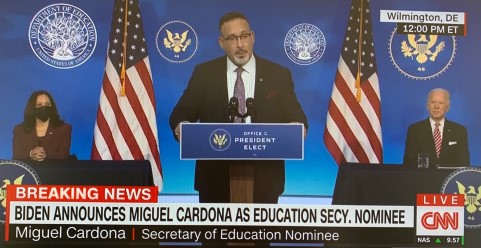 Today in Wilmington, Delaware, President-Elect Joe Biden introduced his pick to become the next
U.S. Secretary of Education
. Dr. Miguel Cardona currently serves as Connecticut's education commissioner. He previously worked as a classroom teacher, principal, and superintendent in the same community in which he grew up and attended public schools. Biden spoke of Cardona's "vision, resolve, and initiative," calling him "a secretary for this moment."
Today's press conference allowed both the president-elect and his nominee to lay out their education priorities. Biden spoke about his goals of safely reopening schools, promoting universal pre-K, upgrading school infrastructures, supporting students with disabilities by fulliy funding the Individuals with Disabilities Education Act (IDEA), making an "unprecedent investment" to address mental health needs in schools, and "paying teachers what they deserve."
In his remarks, Dr. Cardona talked about his immigrant parents and described himself as being "as American as apple pie and rice and beans." He expressed a desire to "forge opportunity out of crisis," noting that the pandemic would be an ongoing challenge but adding, "We are beginning to see some light at the end of this tunnel." Cardona also stated, "For too long the teaching profession has been kicked around and not given the respect it deserves. It shouldn't take a pandemic for us to realize how important teachers are for this country."  
---
After months of wrangling, the U.S. House and Senate approved the
Coronavirus Response and Relief Supplemental Appropriations Act
, which combines a $900 billion pandemic relief plan with an omnibus spending bill that would fund the federal government through most of 2021. But President Donald Trump criticized the legislation in a video message Tuesday night, calling the bill a "disgrace" and asking Congress to send him a better version that would include higher stimulus payments to individuals and less spending on measures unrelated to the pandemic.
The coronavirus relief package would provide $600 stimulus checks to eligible individuals, supplemental unemployment benefits, a moratorium on evictions, expansion of the Paycheck Protection Program (PPP) for small businesses, funding for COVID-19 vaccines and testing, and $54.3 billion for K-12 schools. ATPE has been lobbying lawmakers for an extension of paid sick and family leave provisions, which will expire December 31, 2020. The new relief bill extends tax credits for employers who provide those leave benefits, but does not mandate that they be offered to employees.
Just this afternoon President Trump followed through on a threatened veto of the National Defense Authorization Act, a critical bill passed by Congress each year to provide federal defense funding. The move likely will prompt Congress to return to Washington for a rare session in the last week of the year to attempt a vote to override the presidential veto. It remains unclear whether the COVID-19 legislation will face the same fate.
Read more about the federal coronavirus relief efforts in
this blog post
from ATPE Governmental Relations Director Jennifer Mitchell, and be sure to follow
@TeachtheVote
on Twitter for any updates over the holiday break.  
---
As many healthcare workers and residents of long-term care facilities are beginning to receive the
COVID-19 vaccine
under the first phase of its distribution, Texas officials are sharing details on their plans for the next phase. A
press release
Monday from the Department of State Health Services (DSHS) indicates the state will focus its efforts next on those who are most vulnerable to the disease – individuals aged 65 and older and people aged 16 and over who have certain medical conditions such as cancer, heart disease, diabetes, and pregnancy.
The Texas plan for "Phase 1B" of vaccine distribution differs from the recommendations of the U.S. Centers for Disease Control (CDC). In its guidelines, the CDC has suggested vaccinating older individuals and "frontline essential workers" in Phase 1B, deferring to Phase 1C those who are aged 16-64 with high-risk medical conditions and other essential workers.
State officials say their decisions on prioritizing vaccine access will help a broad swath of the Texas population. "Because Phase 1B provides vaccine to higher-risk people regardless of their work sector or status, it will provide protection for a number of critical populations at an increased risk of getting COVID-19," writes DSHS in a
document posted this week
, adding that "teachers and school staff" are an example of those vulnerable populations.
DSHS says the implementation of Phase 1B is still weeks away and will depend on when vaccines arrive and how many people in the priority groups opt to receive them. ATPE has been told by state officials that educators would have early access to the vaccines, and we continue to lobby for increased procurement of the vaccines along with quick distribution to school employees who opt to receive it.  
---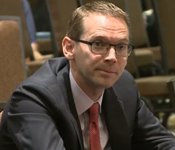 As we
reported last month
, ATPE sent a November 2
letter to Commissioner of Education Mike Morath
sharing our concerns about the support and assistance local school districts have been receiving from the Texas Education Agency (TEA), as well as poor enforcement of mandates aimed at preventing the spread of COVID-19 in schools. The commissioner sent a December 21 letter in response to ATPE, offering to take our suggestions into consideration.
"The safety of our teachers, staff, and students is paramount to the work TEA is doing," wrote Morath. He added, "We are working diligently to help LEAs respond to a variety of scenarios." Read the commissioner's full letter
here
.  
---
A runoff was held December 19 in the
special election for Texas Senate District 30
, left vacant when Sen. Pat Fallon was tapped to join the ballot for an open congressional seat. Current Rep. Drew Springer (R-Meunster) earned 56% of the vote to beat his opponent, salon owner Shelley Luther of Pilot Point, in what had become a contentious race.
Springer's advancement to the Senate now creates a vacancy in his House District 68, for which Gov. Greg Abbott will have to order another special election. Thus far two individuals, both Republicans, have announced their intent to vie for the House seat: attorney David Spiller who serves on the Jacksboro ISD board of trustees, and Cooke County Judge Jason Brinkley.
ATPE will soon be updating our candidate listings here on Teach the Vote to reflect these developments.
School Finance, Educator Preparation | Certification, Retirement | TRS | Social Security, Texas Legislature, Curriculum | Instruction, Privatization | Vouchers, School Safety, Educator Compensation | Benefits
03/24/2023
ATPE testifies against vouchers at marathon Senate Education Committee hearing, plus House committees hear bills on student restraint, curriculum issues, pre-k certification, and more.
03/23/2023
The Texas Senate Education Committee heard overwhelming opposition to school vouchers in a marathon hearing Wednesday, March 23.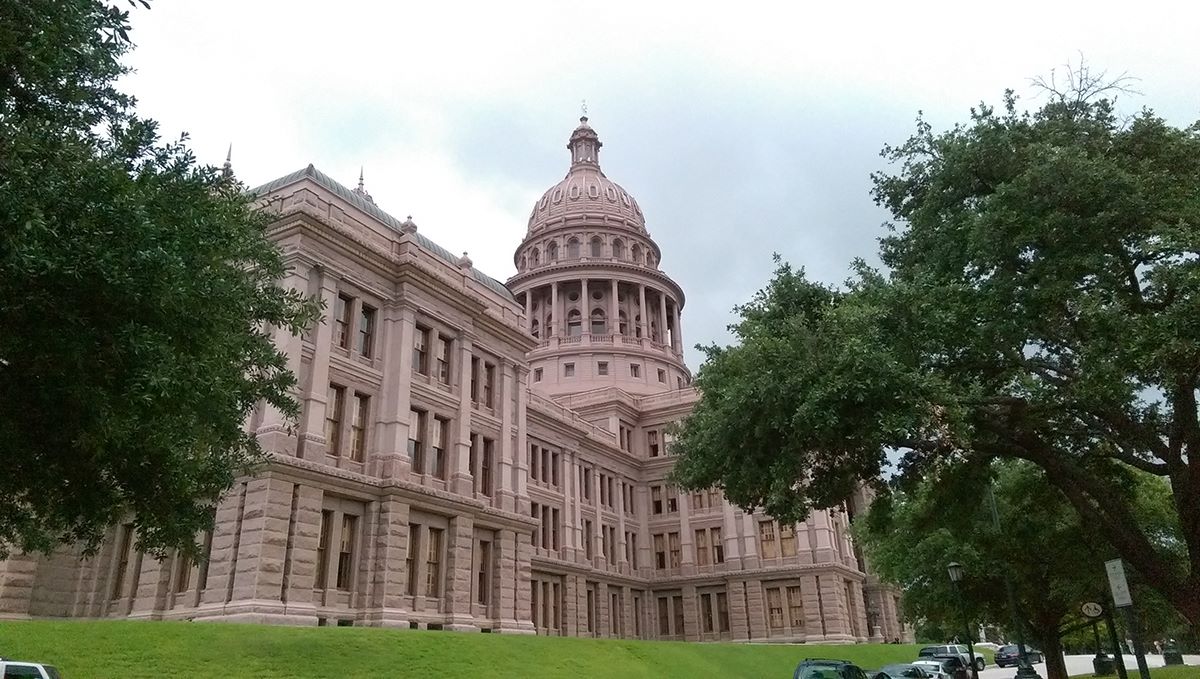 Educator Preparation | Certification, Texas Legislature, Curriculum | Instruction, Privatization | Vouchers, School Safety, Testing | Accountability
03/23/2023
The pace at the Capitol noticeably increased this week, including in the House Public Education Committee where ATPE testified on several bills.