TEA gets federal funding to grow charters and approves one controversial charter chain's expansion

Teach the Vote
TEA | Commissioner | SBOE Deregulation | Charter Schools
Date Posted: 10/05/2020 | Author: Mark Wiggins
Mike Morath
Texas Education Commissioner Mike Morath approved the controversial expansion of IDEA, one of the state's largest charter school chains, to 12 new campuses in 2021.
The commissioner announced his decision last week despite 18 education organizations, including ATPE, calling for a moratorium on the expansion of taxpayer-funded charter school chains while the state faces a $4.6 billion budget deficit caused by the economic recession. This recession threatens the funding of existing public schools, which must contend with both the economic conditions and educating 5.4 million students during the global COVID-19 pandemic.
The commissioner denied 15 of the 27 new campuses proposed by IDEA, but approved two new campuses in Odessa, two in La Joya, two in San Antonio, two in El Paso, two in Fort Worth, and two in Lake Houston. This will increase IDEA's maximum enrollment by 15,000 students. Over the last four years, IDEA has expanded to 62 new campuses. Funded by Texas taxpayers, the charter chain has since doubled its budget, including spending on lavish executive salaries, private jets, and a luxury suite for the San Antonio Spurs.
Charter school chains differ from traditional public schools in the way they are funded and governed. While charter chains are run by private, unelected boards and are often tied to for-profit, out-of-state charter management organizations (CMO), they are funded almost entirely by state tax dollars. Independent school districts (ISD) are funded in part by the state and in part by local taxes. This means that charter chains cost the state more money per student than ISDs, to the tune of millions of dollars, depending on the size of the chain.
Under U.S. Education Secretary Betsy DeVos, a longtime proponent of school privatization, the U.S. Department of Education has placed an increasing focus on diverting federal tax dollars to charter chains. On Friday, the department announced it had designated more than $131 million in federal funding to expand charter chains nationwide, $33 million of which will go to expanding charter chains in Texas. The largest tranche of this federal funding went to the Texas Education Agency (TEA). The department awarded more than $23 million to the TEA for charter expansions and $10 million to the Texas Public Finance Authority, which allows charter chains to obtain public financing through taxpayer-backed bonds.
ATPE and other education organizations have pointed out that it is irresponsible to pour scarce tax dollars into expanding these privately run business ventures while the state faces a $4.6 billion budget shortfall that could result in less state funding for local schools -- potentially leading to layoffs or other negative consequences to the public education system.
In September, the State Board of Education (SBOE) vetoed three of the eight new charter school chains TEA proposed to establish in Texas. The elected SBOE has the authority to determine whether a new chain is allowed to open for businesses in Texas. However once a new chain is established, the unelected commissioner has sole discretion over future expansions. The Texas Legislature could make charter chains more accountable to voters and taxpayers by expanding the SBOE's veto authority to charter chain expansions as well.  
School Finance, Educator Preparation | Certification, Retirement | TRS | Social Security, Texas Legislature, Curriculum | Instruction, Privatization | Vouchers, School Safety, Educator Compensation | Benefits
03/24/2023
ATPE testifies against vouchers at marathon Senate Education Committee hearing, plus House committees hear bills on student restraint, curriculum, pre-k certification, and more.
03/23/2023
The Texas Senate Education Committee heard overwhelming opposition to school vouchers in a marathon hearing Wednesday, March 23.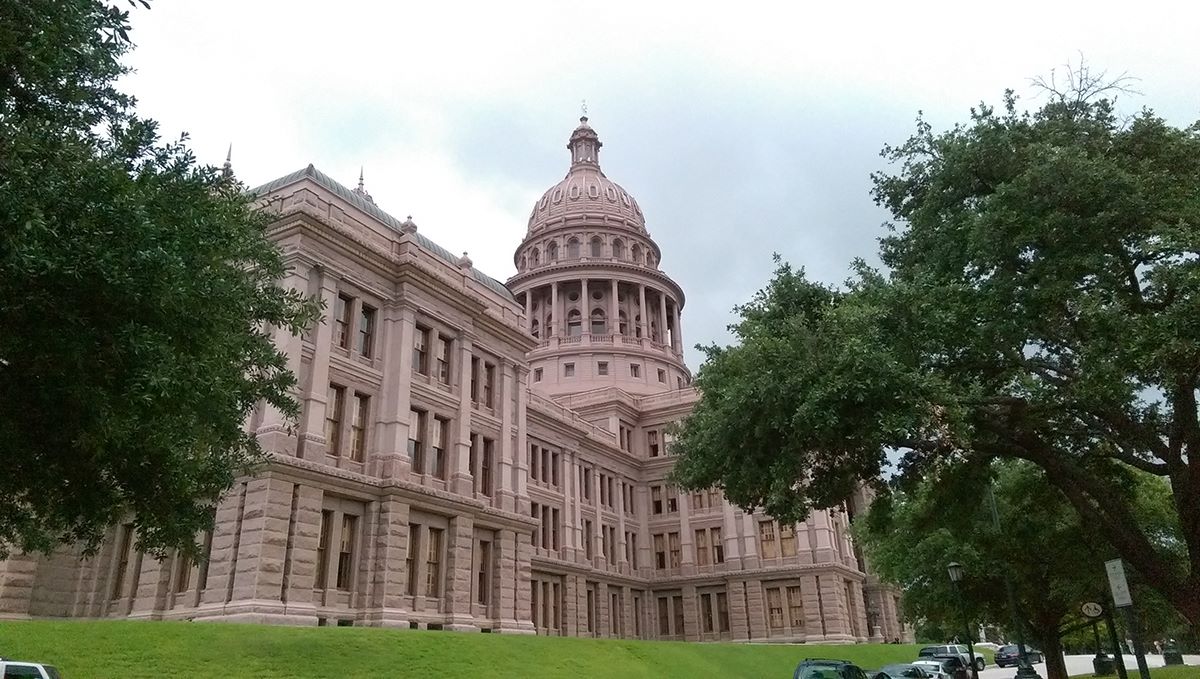 Educator Preparation | Certification, Texas Legislature, Curriculum | Instruction, Privatization | Vouchers, School Safety, Testing | Accountability
03/23/2023
The pace at the Capitol noticeably increased this week, including in the House Public Education Committee where ATPE testified on several bills.