TEA announces 24 teachers added to vacancy task force

Teach the Vote
TEA | Commissioner | SBOE Educator Compensation | Benefits
Date Posted: 5/18/2022 | Author: Andrea Chevalier
The Texas Education Agency (TEA) announced Wednesday the names of two dozen teachers who will be added to the Teacher Vacancy Task Force convened in March 2022.

The task force initially included only two teachers alongside numerous school administrators and human resources officials. ATPE, other stakeholders, and even original task force members recommended that the group be expanded to include more teachers, prompting TEA to open an application process so that more teachers could join the group before its next June 2 meeting.

 
The Teacher Vacancy Task Force website now includes the names of all task force members and a Texas map showing how the group represents the state. The teachers listed below join the two original teacher members, Jean Streepey and Melina Recio, and include Josue Tamarez Torres, who was already tapped in late March to become the new chair of the revamped task force:
Task Force Chair and State Board for Educator Certification (SBEC) Member Josue Tamarez Torres – Cesar Chavez Learning Center, Dallas ISD (4th & 5th Grade Bilingual Math)
ATPE Member Kimberly Davis – Goliad Middle School, Goliad ISD (7th Grade ELAR, 6th-8th Grade Gifted and Talented)
ATPE Member Cody Knott – Caldwell High School, Caldwell ISD (6th-12th Grade Band Director, Fine Arts Director)
ATPE Member Joshua Sciara – DeKalb Middle School, DeKalb ISD (7th Grade Science, 6th-8th Grade STEAM, 8th Grade CTE Horticulture)
ATPE Member Faye Urich – Haskell Elementary School, Haskell CISD (Early Childhood Special Education, PreK-3rd Grade)
ATPE Member Tiffany Klaerner – Mason Elementary School, Mason ISD (PreK)
ATPE Member Kisaundra Harris – Tascosa High School, Amarillo ISD (High School Anatomy and Physiology, Forensic Science)
ATPE Member Natasha Garcia – Akin Elementary, Hale Center ISD (1st Grade Self-Contained)
ATPE Member Raymond Falcón – Matthews Academy, Lubbock ISD (High School Algebra 1 & 2, Geometry, Mathematical Models, Spanish 1 & 2)
ATPE Member Suzanne Kirkland – Forsan JR/SR High School, Forsan ISD (Business Information Management)
Linda Galvan – Los Fresnos United, Los Fresnos CISD (High School English 1 & 2, SPED/Resource, ESL)
Cynthia Hopkins – Kaffie Middle School, Corpus Christi ISD (7th & 8th Grade Science)
Vania Amado – Lula Belle Goodman Elementary, Fort Bend ISD (4th Grade Bilingual ELAR & Social Studies)
Changela Burns – Summer Creek High School, Humble ISD (High School English 1)
Sadie Atha – East Chambers High School, East Chambers ISD (High School English 3 & 4, AP Literature)
Brian Kruk – Pineywoods Community Academy | Lufkin, Texas (High School Government/Economics, Coach)
Alexandra Fain – Booker T. Washington Elementary, Wichita Falls ISD (3rd Grade ELAR)
2021 Texas Teacher of the Year Eric Hale – David G. Burnet Elementary, Dallas ISD (1st & 2nd Grade Self-Contained)
Tiffany Kilcoyne – Hurst Junior High School, Hurst-Euless-Bedford ISD (7th Grade English)
Pam Fischer – Provident Heights Elementary, Waco ISD (PreK-5th Grade Physical Education)
Valerie Haywood – Bastrop Middle School, Bastrop ISD (6th-8th Grade ESL)
Jennifer Kuehne – Patsy Sommer Elementary, Round Rock ISD (K-5th Grade Special Education)
Sergio Estrada – Riverside High School, Ysleta ISD (AP Physics)
Janie Coheen – Elolf Elementary School, Judson ISD (PreK)
As mentioned above, the two teachers from the original task force roster are
Jean Streepey
a 5th-8th Grade STEAM teacher at Highland Park Middle School in Highland Park ISD and the new Chair of SBEC. and
Melina Recio
, an English 2, AP Composition and Literature teacher at McAllen High School in McAllen ISD.  
ATPE
released a report and interactive database
last week showcasing the results of its Teacher Vacancy Task Force survey.
"Let Us Teach"
details key frustrations expressed by educators and ATPE's policy recommendations based on the member feedback, which focus on getting back to basics, returning joy to classrooms, and enabling educators to teach.
ATPE looks forward to working with the newly expanded task force to provide additional teacher input on the important issue of teacher retention.
School Finance, Educator Preparation | Certification, Retirement | TRS | Social Security, Texas Legislature, Curriculum | Instruction, Privatization | Vouchers, School Safety, Educator Compensation | Benefits
03/24/2023
ATPE testifies against vouchers at marathon Senate Education Committee hearing, plus House committees hear bills on student restraint, curriculum issues, pre-k certification, and more.
03/23/2023
The Texas Senate Education Committee heard overwhelming opposition to school vouchers in a marathon hearing Wednesday, March 23.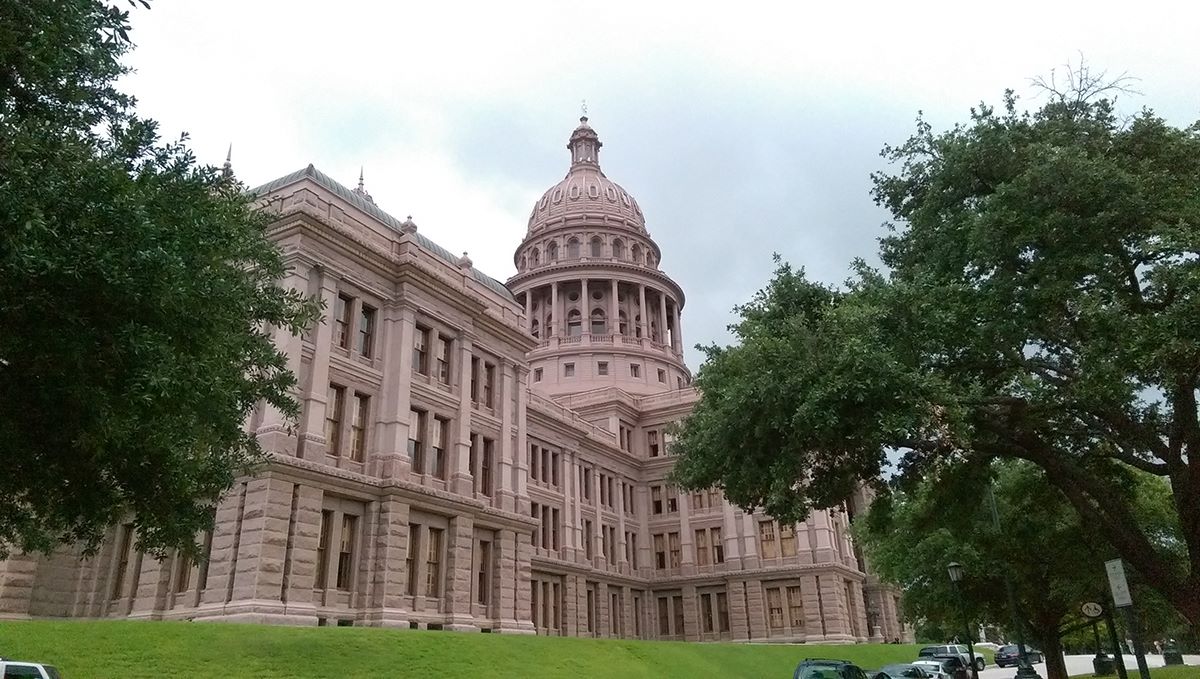 Educator Preparation | Certification, Texas Legislature, Curriculum | Instruction, Privatization | Vouchers, School Safety, Testing | Accountability
03/23/2023
The pace at the Capitol noticeably increased this week, including in the House Public Education Committee where ATPE testified on several bills.