State legislators preview budget, public education ahead of 2021 session

Teach the Vote
School Finance Texas Legislature
Date Posted: 9/17/2020 | Author: Mark Wiggins
State legislators offered up a preview this week of what debates over public education policy and the budget could look like in the 87th Texas Legislature. Legislators spoke to the Texas Tribune as part of the Texas Tribune Festival 2020, which is being held virtually throughout the month of September.
On Tuesday, House Appropriations Committee Chairman Giovanni Capriglione (R-Southlake) and state Rep. Mary González (D-Clint), who serves on the subcommittee that oversees public education spending, addressed the budget.
Earlier this summer, Texas Comptroller Glenn Hegar announced that the state will end the current two-year budget cycle at a $4.6 billion deficit, marking an $11.5 billion decline from what was estimated before the economic recession driven by the COVID-19 pandemic.
"We definitely know this will be one of the worst budget sessions that we've ever experienced," said Rep. González. "We haven't really dealt with a deficit this big in a significant amount of time."
González expressed optimism that Texas has fared better than other states during the economic recession, and suggested the House will look for innovative solutions for addressing the budget crunch, such as looking for areas to cut or raise new revenue.
González said her personal wish list includes drawing down additional federal funding by expanding Medicaid and reducing the amount of additional state money legislators have chosen to spend on border security. Chairman Capriglione said he is hopeful that future relief funds from the federal government will support state and local municipalities as well.
Regarding Texas's Economic Stabilization Fund (ESF), Capriglione noted that the "rainy day fund" will likely not be the only solution and legislators will want to be able to save some money for future emergencies, such as another hurricane. Rep. González suggested the fund will not be enough to meet all of the state's needs. The chairman also pointed out that legislation passed during the last legislative session allowed the state to invest some of the ESF, which generated $230 million in interest income last year.
State leaders have asked most agencies to cut their budgets by 5% ahead of the next budget cycle, which Chairman Capriglione said will have to be cleared by legislators. The chairman said cuts made now will serve to ease some of the pressure during the next budget cycle. Rep. González cautioned that cuts must be made in a way that does not harm vulnerable populations. Capriglione added that public health, public safety, and public education should be protected.
House Public Education Committee Chairman Dan Huberty (R-Humble) and Senate Education Committee Chairman Larry Taylor (R-Friendswood) spoke on Monday about the shape of the public education discussion when legislators meet in January. Chairman Huberty suggested the next legislative session will be about maintaining rather than expanding the changes made by House Bill (HB) 3, the school finance bill legislators passed last session. This includes preserving the funding that went to providing a modest increase to some educators' salaries.
Both admitted they haven't looked at new revenue sources for HB 3 other than relying on the economy to improve. Huberty suggested we could find money by pausing some programs under HB 3 right after mentioning the incentive program. On the other hand Taylor talked about continuing the Teacher Incentive Allotment (TIA) because districts are using it.
The chairmen also addressed the concerns of districts that have voiced frustration over federal relief funding Congress appropriated for schools, which the Texas Education Agency (TEA) has used to supplant rather than supplement state funding for schools. Chairman Taylor explained the decision was made in order to keep the state's commitment to provide funding at the same level districts expected to receive before the recession hit. Yet, both chairmen suggested school districts will need to use some of their fund balances to fill in budget holes.
The 87th Texas Legislature is scheduled to meet January 12, 2021.
School Finance, Educator Preparation | Certification, Retirement | TRS | Social Security, Texas Legislature, Curriculum | Instruction, Privatization | Vouchers, School Safety, Educator Compensation | Benefits
03/24/2023
ATPE testifies against vouchers at marathon Senate Education Committee hearing, plus House committees hear bills on student restraint, curriculum, pre-k certification, and more.
03/23/2023
The Texas Senate Education Committee heard overwhelming opposition to school vouchers in a marathon hearing Wednesday, March 23.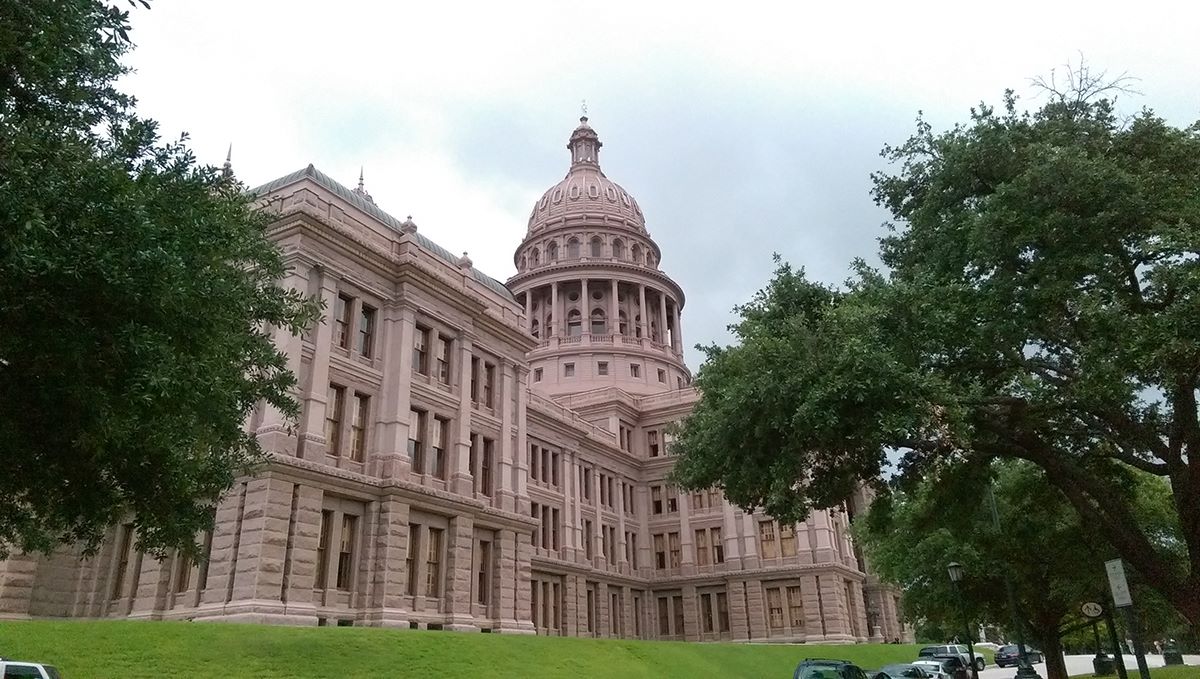 Educator Preparation | Certification, Texas Legislature, Curriculum | Instruction, Privatization | Vouchers, School Safety, Testing | Accountability
03/23/2023
The pace at the Capitol noticeably increased this week, including in the House Public Education Committee where ATPE testified on several bills.