State comptroller says Texas is in a recession

Teach the Vote
School Finance Texas Legislature COVID-19
Date Posted: 4/07/2020 | Author: Mark Wiggins
In an interview Tuesday morning, April 7, 2020, with Texas Tribune Executive Editor Ross Ramsey, Texas Comptroller Glenn Hegar repeated a statement he had already made to legislators in private last month regarding the combined economic impact of the COVID-19 pandemic and plummeting oil prices.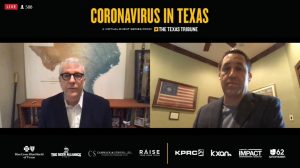 "I know that we are unfortunately in a recession," said Hegar, whose office oversees the state's finances. "I just don't know how deep or how wide it's going to be."
The comptroller's certification revenue estimate in October 2019 projected that the state would end the current budget cycle with a balance of $2.9 billion in general revenue and $9.3 billion in the state's economic stabilization fund (ESF), which is often referred to as the "rainy day fund." Hegar said he plans to release a revised revenue estimate in July, which he predicts will be several billions dollars less. Many are questioning just how much of a toll the double-whammy of a pandemic and an oil price war will take on the state's budget -- especially after legislators significantly increased public education funding under House Bill (HB) 3 in 2019.
Hegar said Tuesday the state is expected to have enough cash flow to meet its obligations through the end of the current budget, which runs through August 31, 2021. While contributions to the ESF are expected to decrease as a result of declining oil and gas revenues, the comptroller's office is still projecting a balance of $8.5 billion in the fund by the end of the current budget cycle.
Altogether, Hegar said he does not believe legislators will need to be called into a special session this year to shore up the current budget, but he added that the start of the next legislative session in January 2021 will be quickly upon us. Next session, legislators anticipate facing the daunting task of funding state priorities over the next budget cycle with significantly less money available.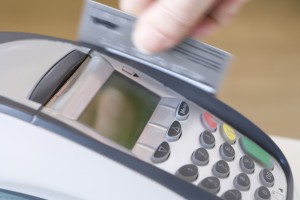 The reason less money will be available has to do with how Texas government is funded. Since Texas does not have an income tax, sales and use taxes account for 57% of state revenue. Local governments are funded by a combination of sales and property taxes. When places like bars, restaurants, and stores make less money, they send in less sales tax revenue. Surging unemployment has the same effect on sales taxes by depressing consumer spending, as well as inhibiting people's ability to keep up with their property taxes.
All this is happening at the same time the demand for government services such as unemployment, healthcare, and food assistance is increasing. The result is an unprecedented strain on government at every level, yet Hegar noted that state agencies should look for ways to cut spending.
The comptroller's office is currently working off of sales tax revenue reports released in March detailing economic activity that happened in February, which was before social distancing was enforced. April sales tax numbers will provide a better look at the economic impact of business closures and downsizing, but that report won't be available until the end of May. Hegar is waiting on those numbers to give a better estimate of the impact on the state budget in the planned revised revenue estimate this summer.
So what does this all mean for public education? It's still unclear. Hegar noted Tuesday that education and health and human services make up the two largest components of the state budget. Hegar noted that state leaders will likely begin discussing ways to cut agency spending during the current budget cycle, but he suggested that areas like the Foundation School Program (FSP) and Medicaid should be exempted from cuts this year. The FSP is the finance formula that flows funding for public education to local schools.
The state is also awaiting federal coronavirus aid recently passed by Congress, which will send billions of dollars to schools across the nation. Future federal aid packages are likely to have an additional impact on the state budget going into next session. There are already talks coming out of Washington about a fourth coronavirus stimulus bill that could provide as much as one trillion dollars in additional aid.
The one phrase Hegar repeated multiple times throughout this morning's 45-minute interview was "managing expectations." The comptroller was clear that the state is in the midst of a recession driven largely by the COVID-19 outbreak and aggravated by the oil price war. We still don't know how many billions of dollars this will drain from the state's budget going forward, but it will be significant. We'll have a better look when the comptroller releases his revised estimate in July.
You can watch the full Texas Tribune interview with Texas Comptroller Glenn Hegar here.
Texas Legislature, Congress | Federal, COVID-19, Curriculum | Instruction, TEA | Commissioner | SBOE, School Safety, Educator Compensation | Benefits, Testing | Accountability
08/26/2022
The ATPE Governmental Relations team recaps the past week's education news, legislative and election updates, and regulatory developments.
06/02/2023
The HB 100 voucher scheme dies at the end of regular session, plus a special session and the TEA takeover of Houston ISD begin.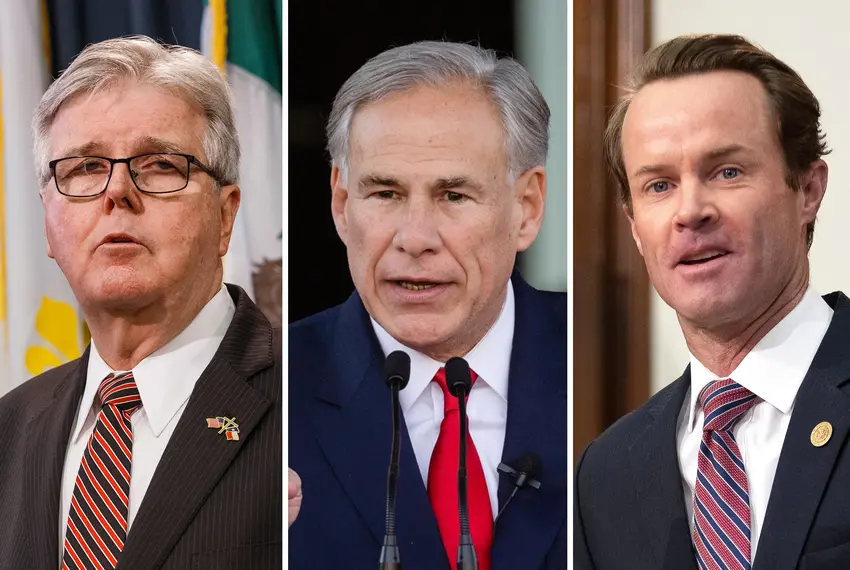 06/01/2023
Always happy to castigate the Texas House, Patrick breaks form to criticize the governor as misinformed and unsympathetic toward homeowners.