State and federal officials respond to virus with new closures, contemplate aid for schools

Teach the Vote
Congress | Federal COVID-19 School Safety
Date Posted: 3/19/2020
Regulatory developments stemming from the growing concerns about the new coronavirus pandemic gripping the nation have been occurring swiftly these last two weeks. Numerous school districts announced decisions to extend spring breaks and/or close their doors temporarily, leaving school leaders and educators scrambling to find ways to continue providing instruction during the closures. Many municipalities, including Austin, have ordered certain businesses to close and limited the size of permitted gatherings.
Statewide closure orders
In a press conference today in Arlington, Texas, Gov. Greg Abbott announced a new executive order calling for statewide closure of schools, gyms, bars, and restaurants through April 3. The governor has faced some recent criticism at home and nationally for leaving closure orders up to the discretion of local officials prior to now. The statewide closure order, which takes effect at midnight tomorrow, also restricts gatherings of 10 people or more and limits visitors to nursing homes. The order affecting bars and restaurants will still permit food delivery and takeout. In what may be welcome news for many stressed-out educators and parents of students now stuck at home, Gov. Abbott is also allowing restaurants that already hold liquor licenses to deliver alcoholic beverages along with their food deliveries.
Guidance for Texas schools
The Texas Education Agency (TEA) has shared new guidance with school officials about issues related to school closures, including the cancellation of STAAR testing this year. Texas, like many other states, has requested that the U.S. Department of Education waive student testing and accountability requirements that are part of the federal Elementary and Secondary Education Act (ESEA), also known as the Every Student Succeeds Act (ESSA), but a decision has not yet been made. In the meantime, TEA issued correspondence this week providing information to districts on how the cancellation will impact academic operations.
In the absence of State of Texas Assessments of Academic Readiness (STAAR) scores, districts will have discretion in promotion decisions for 5th and 8th grade students. Without the necessary end-of-course (EOC) assessments, graduating seniors will use the Individual Graduation Committee (IGC) process to graduate. For non-graduating students who are in courses with an EOC, they will not have to take the EOC in a future year so long as they earn credit for the course this year. The STAAR Alternate 2 exam is also cancelled. Determinations regarding students receiving special education services will be completed by their admission, review, and dismissal (ARD) committees. The Texas English Language Proficiency Assessment System (TELPAS) is also impacted by this cancellation and the agency is still undergoing conversations to determine how to proceed to serve these students. See TEA's Coronavirus Support and Guidance webpage for more information.
Yesterday the governor announced the planned launch this weekend of a new "Texas Students MealFinder Map," offered in conjunction with the Texas Education Agency (TEA) to help parents find available meals for their children during the school closures. Also yesterday, Gov. Abbott gave local officials the authority to postpone their May 2 elections. ATPE Lobbyist Mark Wiggins will have more on the election-related order in his election roundup blog post for Teach the Vote later today.
Tonight, Gov. Abbott will be joined by Commissioner of Education Mike Morath and other state officials in a virtual town hall that will be aired by television stations and live-streamed starting at 7 p.m. CDT.
Hosting a televised virtual town hall meeting tonight at 7PM CT with @TDEM, @TexasDSHS, and @teainfo to answer questions and discuss what the state is doing to mitigate the spread of #COVID19. pic.twitter.com/iEmsbaTSTy

— Gov. Greg Abbott (@GovAbbott) March 19, 2020
Federal initiatives
While there are a multitude of state and local activities that impact Texas public education in response to the coronavirus pandemic, there is also significant legislation being considered and enacted at the federal level.
Last night, President Donald Trump signed into law the second coronavirus-related aid bill passed by Congress, which is dubbed the Families First Coronavirus Response Act. Among the bill's several provisions, most of which do not directly impact public education or educators, is a provision giving the Secretary of Agriculture the authority to waive federal provisions regarding the National School Lunch Program. This flexibility should allow schools that have closed due to COVID-19 to continue providing food service to qualifying students while they are not on campus. The first coronavirus bill signed by the president was a supplemental appropriations package that sent $8.3 billion to federal agencies to promote their work in combating the developing crisis in America.
In general, members of Congress and the White House are still looking to appropriate funds to ease the burdens of unexpected costs for needs such as school cleaning, counseling, online/distance learning support, and campus closures. Additionally, funds are being considered to facilitate remote work by employees of the U.S. Department of Education and to ease student loan obligations temporarily. There are also widely publicized discussions ongoing about the potential for sending payments directly to individuals to help them deal with the crisis.
Currently, proposals vary widely on the amount of spending that should go toward schools, with numbers from as little as $100 million to as much as $3 billion being touted in various press releases. In addition to the uncertainty on the amount of funding, it is also too soon to know specifically how funds would flow. What is certain is a general agreement that public education providers and institutions of higher education need assistance and should be a part of the broader conversation on federal relief.
Check back for more information on federal aid as specific proposals gain traction and move toward passage. Also, be sure to visit ATPE's coronavirus FAQ and resources page for comprehensive information to assist educators in dealing with the pandemic.
Texas Legislature, Congress | Federal, COVID-19, Curriculum | Instruction, TEA | Commissioner | SBOE, School Safety, Educator Compensation | Benefits, Testing | Accountability
08/26/2022
The ATPE Governmental Relations team recaps the past week's education news, legislative and election updates, and regulatory developments.
06/02/2023
The HB 100 voucher scheme dies at the end of regular session, plus a special session and the TEA takeover of Houston ISD begin.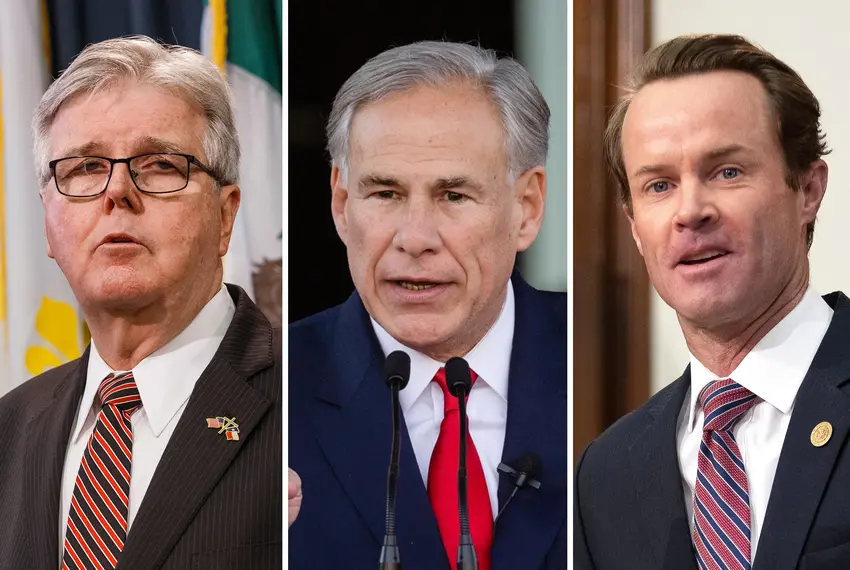 06/01/2023
Always happy to castigate the Texas House, Patrick breaks form to criticize the governor as misinformed and unsympathetic toward homeowners.