Senate committees advance troubling virtual school and social studies curriculum bills

Teach the Vote
Texas Legislature Curriculum | Instruction
Date Posted: 8/10/2021
The Texas Senate advanced two public education-related bills in separate committee hearings held Tuesday, August 10, 2021. Gov. Greg Abbott included several education topics in his call for a second special session that began Saturday, August 7, only one day after the first special session ended.

First, the Senate Education Committee advanced Senate Bill (SB) 15 by Sen. Larry Taylor (R-Friendswood), which would expand virtual schools across Texas, on a unanimous vote of 6-0.

SB 15 is similar to House Bill (HB) 1468, which was passed by both chambers during the 2021 regular session but was among the bills that died as a result of the loss of quorum in the waning hours of session. The bill would allow each school district and charter school to create a full-time virtual school program with very few guidelines. One requirement would be that students must have reasonable access to a nearby campus, which would limit most school districts to serving students within or near that district in their virtual programs. This could put charter school networks with a statewide footprint at a competitive advantage over traditional school districts.

ATPE opposes SB 15 for the same reasons we opposed HB 1468, primarily based on the record of poor academic performance of full-time virtual programs. Although some virtual instruction may continue to be necessary on a short-term basis to protect public health while the COVID-19 pandemic is active, ATPE has pointed out that schools already have the flexibility to offer virtual programs using federal funding. Furthermore, Gov. Abbott could once again choose to make state funds available for virtual programs on a short-term basis. Neither approach requires legislation.


ATPE Senior Lobbyist Monty Exter testified in opposition to SB 15, pointing out that the poor performance of full-time virtual programs has been documented since well before the pandemic. The existing full-time programs have suffered from accountability issues for years. Read ATPE's written testimony against SB 15 here.

As noted in our written testimony, the legislature passed HB 3643 during the regular session, which establishes a new commission to study virtual schools and report its recommendations to the legislature that meets in 2023. A few committee members expressed support for moving the sunset date in SB 15 to 2023 in order to align with this report. Nonetheless, ATPE believes it is premature for legislators to make significant changes to the laws pertaining to virtual instruction before the commission has done the study it was charged to do.

Some committee members raised questions over addressing a short-term problem, such as the need to offer virtual instruction during the pandemic, through legislation that would make long-term changes. The programs created under SB 15 would not face a sunset until 2027.

ATPE also joined with Educate Texas and other educator organizations in submitting joint input to the Senate Education Committee expressing concern over a provision of SB 15 that would allow teacher candidates to satisfy all certification requirements, including clinical experiences and internships, solely through the virtual format if the teacher is going to be teaching courses offered through a local virtual school program. This could create a backdoor that would allow educator candidates to become fully certified teachers without ever stepping foot inside a classroom, leaving these new teachers critically underprepared.


Also on Tuesday, the Senate State Affairs Committee heard testimony on SB 3 by Sen. Bryan Hughes (R-Mineola), which makes changes to social studies curriculum similar to HB 3979 that passed during the regular session. Gov. Abbott included in his call for both the first and second special sessions a plea for lawmakers to restore the Senate's preferred version of the controversial civics legislation from the regular session.

SB 3 would remove a reading list that was part of HB 3979 as passed, while maintaining a list of vague and confusing pedagogical restrictions. As with HB 3979, ATPE submitted written testimony in opposition to SB 3 on the grounds that the State Board of Education (SBOE) is the appropriate venue to debate curriculum standards, guided by the input of educators. ATPE also noted that even the SBOE process does not dictate the specific pedagogical approaches that must be used in delivering curriculum. Read ATPE's written testimony against SB 3 here.

The committee advanced the curriculum bill along party lines, with five Republicans voting in support and two Democrats opposing. Responding to Gov. Abbott's call, the Senate passed similar legislation during the first special session, but the lack of a quorum in the House kept the controversial bill from advancing in the lower chamber.

The Texas House has yet to reach a quorum since the second special session began Saturday, with some Democratic members remaining in Washington, D.C. where they have been fighting attempts to change Texas election laws, and a handful of representatives absent due to COVID-19 diagnoses or quarantine requirements. Gov. Abbott and Speaker of the House Dade Phelan have called for the arrest of missing House members, some of whom have asked the courts to intervene, as tensions remain high in the State Capitol.

Meanwhile, both SB 3 and SB 15 are expected to receive floor votes in the full Senate this week. Stay tuned to Teach the Vote for updates.
School Finance, Educator Preparation | Certification, Retirement | TRS | Social Security, Texas Legislature, Curriculum | Instruction, Privatization | Vouchers, School Safety, Educator Compensation | Benefits
03/24/2023
ATPE testifies against vouchers at marathon Senate Education Committee hearing, plus House committees hear bills on student restraint, curriculum, pre-k certification, and more.
03/23/2023
The Texas Senate Education Committee heard overwhelming opposition to school vouchers in a marathon hearing Wednesday, March 23.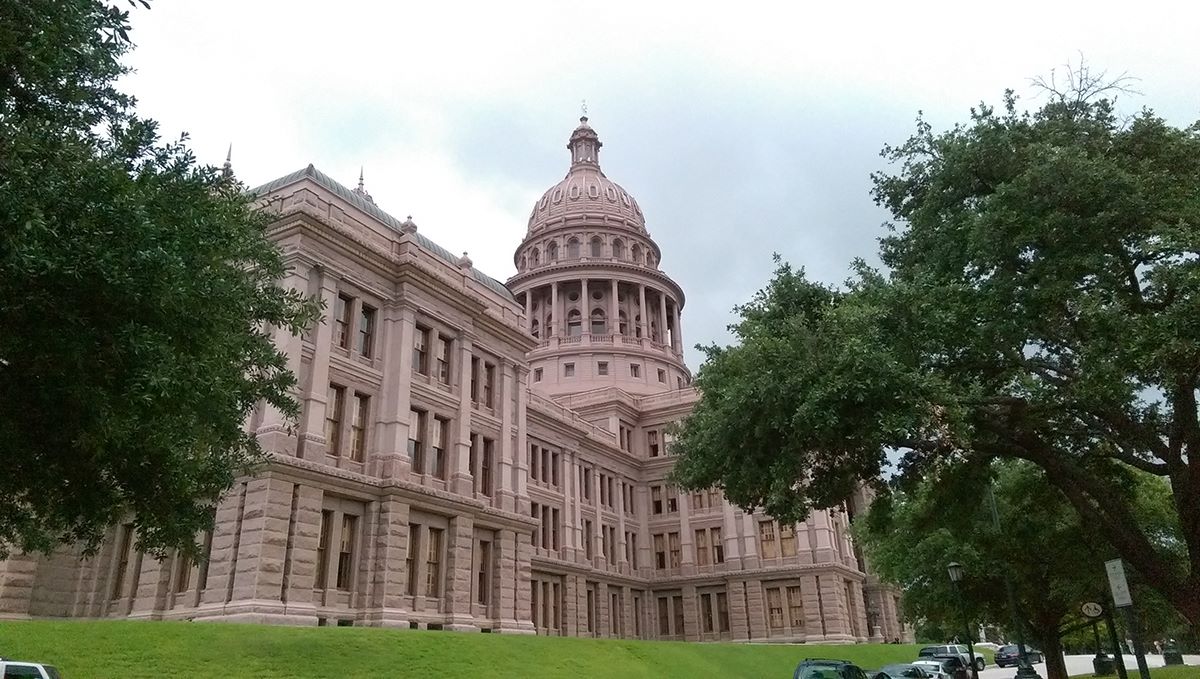 Educator Preparation | Certification, Texas Legislature, Curriculum | Instruction, Privatization | Vouchers, School Safety, Testing | Accountability
03/23/2023
The pace at the Capitol noticeably increased this week, including in the House Public Education Committee where ATPE testified on several bills.