Senate committee advances UIL homeschool bill

Teach the Vote
Educator Preparation | Certification Retirement | TRS | Social Security Texas Legislature Privatization | Vouchers Testing | Accountability
Date Posted: 5/18/2021 | Author: Mark Wiggins
The Senate Education Committee quickly voted Tuesday to advance a bill that would allow homeschool students to participate in University Interscholastic League (UIL) activities.

The committee approved the committee substitute for House Bill HB 547 by Rep. James Frank (R-Wichita Falls) in lieu of Senate Bill (SB) 491 by Sen. Angela Paxton (R-McKinney), which would grant homeschooled students the ability to participate in UIL activities. SB 491 would create vast inequities in school competitions by allowing homeschooled students to skirt no-pass, no play rules. ATPE submitted testimony in opposition to SB 491, explaining that the lack of limitations on practice hours, insufficient academic oversight, and ability of home-school students and districts to shop each other for the purposes of competition would undercut longstanding UIL rules meant to establish a level playing field for student competitors.

Sen. Paxton presented a committee substitute that replaced the version of SB 547 as it left House, striking amendments adopted on the House floor that would have allowed students in the state juvenile justice program to participate, as well as an amendment that would have allowed coaches to review students' grades.

The committee passed the bill on a vote of 8-3, with Chairman Larry Taylor (R-Friendswood) and Sens. Paul Bettencourt (R-Houston), Bob Hall (R-Edgewood), Bryan Hughes (R-Mineola), Paxton, Charles Perry (R-Lubbock), Charles Schwertner (R-Georgetown), and Eddie Lucio (D-Brownsville) voting for the bill. Sens. Jose Menendez (D-San Antonio), Beverly Powell (R-Burleson), and Royce West (D-Dallas) agreed with ATPE and voted against the bill.

The committee also passed the following bills that were heard during a previous meeting:
HB 1788 by Rep. Cole Hefner (R-Mount Pleasant) in lieu of its companion SB 534 by Sen. Hughes, which would provide immunity for any reasonable action taken by a school peace officer, school marshal, etc. in the use of a firearm. The bill advanced on a vote of 7-4, with all Republican members supporting the bill and all Democrats opposing.
HB 2120 by Rep. Keith Bell (R-Forney), which would require that school boards adopt a grievance policy for employees, parents, students, and the public. ATPE supports this bill, which was passed unanimously and recommended for placement on the Senate's local and uncontested calendar.
The committee heard testimony on another round of House bills, including bills relating to teacher sanctions and the creation of a commission to study virtual schools. House Bill (HB) 3643 by Rep. Ken King (R-Canadian) is an ATPE-supported bill that would create a Texas Commission on Virtual Education. The commission would be required to study the effects of virtual education, including remote learning conducted during the pandemic, and make recommendations to the Legislature regarding the potential for expansion. ATPE believes this is a much more reasonable approach to the topic of virtual schools than arbitrary and unchecked expansion. An honest assessment of the track record of full-time virtual programs in Texas should confirm what ATPE has long warned, that a virtual setting is a poor substitute for a brick-and-mortar classroom environment for most students.

As written, HB 3643 would only require one educator to serve on the 13-member commission. ATPE submitted testimony in support of the bill with the recommendation that the number of professional educators on the commission be expanded and include educators from both the elementary and secondary levels. The bill was voted out unanimously and recommended for placement on the Senate's regular calendar.

Another ATPE-supported bill, HB 2519 by Rep. Drew Darby (R-San Angelo), would require the State Board for Educator Certification (SBEC) to promptly notify an educator by certified mail if their certificate is suspended and include the basis of the suspension as well as the method in which the teacher may respond to the suspension.

The bill would also require a school district to promptly notify an educator if the district submits a complaint to SBEC, including the basis of the complaint, information regarding how the educator may contact SBEC, and a reminder that the educator should verify their mailing address is up to date with SBEC. The bill would further require SBEC to consider mitigating factors and consider alternatives to sanctions before imposing sanctions against an educator.

The committee also heard testimony on the following bills:
In response to a question from Sen. West, Chairman Taylor indicated that there will be at least one more committee hearing on Thursday to consider testimony on other House bills that have been referred to the Senate.
School Finance, Educator Preparation | Certification, Retirement | TRS | Social Security, Texas Legislature, Curriculum | Instruction, Privatization | Vouchers, School Safety, Educator Compensation | Benefits
03/24/2023
ATPE testifies against vouchers at marathon Senate Education Committee hearing, plus House committees hear bills on student restraint, curriculum, pre-k certification, and more.
03/23/2023
The Texas Senate Education Committee heard overwhelming opposition to school vouchers in a marathon hearing Wednesday, March 23.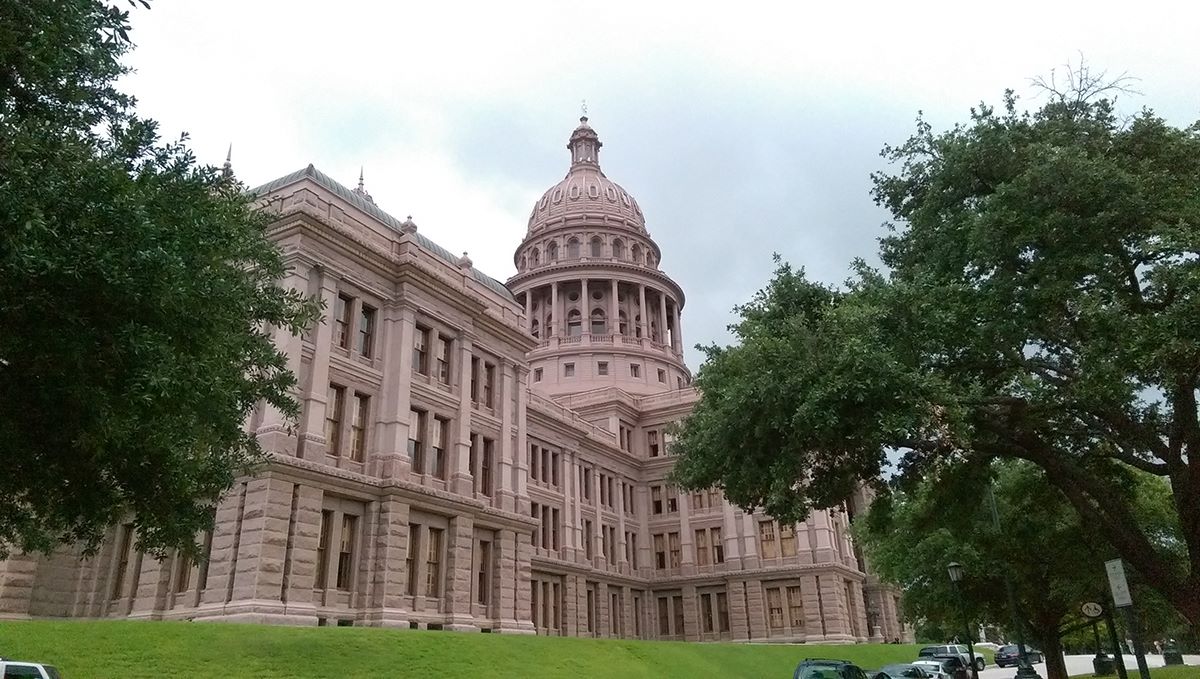 Educator Preparation | Certification, Texas Legislature, Curriculum | Instruction, Privatization | Vouchers, School Safety, Testing | Accountability
03/23/2023
The pace at the Capitol noticeably increased this week, including in the House Public Education Committee where ATPE testified on several bills.