Senate Education Chair talks education and the 87th Texas Legislature

Teach the Vote
School Finance Texas Legislature Testing | Accountability
Date Posted: 1/28/2021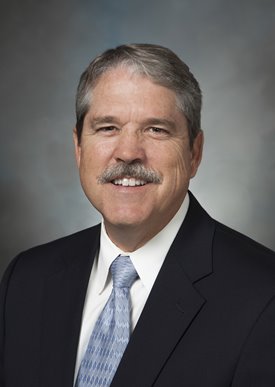 Senator Larry Taylor (R-Friendswood) was featured this week on an episode of "Point of Order," a podcast produced by the Texas Tribune and hosted by Tribune CEO Evan Smith. The episode, titled "Back to School," was sponsored in part by ATPE.

Taylor chairs the Senate Education Committee. Here are some highlights of the chairman's comments on the outlook for education during the 87th legislative session: 
When asked if the Legislature would be able to fund the $11.6 billion investment made by House Bill (HB) 3& in 2019, Taylor said, "Yes." Taylor said the $1 billion budget deficit facing the Legislature this session is nowhere near the $17 billion deficit that caused major cuts to public education in 2011.
Taylor said it is necessary to fund enrollment growth and that the Legislature is anticipating an increase in enrollment even though some schools are showing reductions. 
Taylor said we won't see a fight over whether we should cut education "here or there." 
One funding area in which Taylor had a less positive message was the extension of the "hold harmless" provision for schools that have seen drops in attendance. Many districts, educators, lawmakers, and associations including ATPE have been calling for an extension. Taylor was unwilling to commit his support for such a move, instead voicing concerns that districts may not be doing enough to locate students who are unaccounted for as a result of COVID-19 and contemplating whether districts should be required to dip into their fund balances, at least in part, to cover any revenue gap.
​According to Taylor, some HB 3 programs will be delayed because of the pandemic, such as incentive pay based on student growth (since there was no standardized testing last year).
Taylor acknowledged that school districts and students should not be held accountable for STAAR results this year. He cited lthe inability to measure growth due to the cancellations of the tests last year and the fact that STAAR security protocols will prevent virtual students from being able to take the test this year. Taylor also said students "still need to take [the test] to see where we are."  
Taylor said the number of bills related to education that are heard in committee will be far fewer than last session due to limitations on meetings. He said it will be a slower session for education. 
There will be HB 3 "clean up" legislation this session to fix some of the errors with the omnibus school finance bill, such as eliminating an unintended financial consequence impacting small and midsize districts who are accessing the career and technical education allotment. 
To listen to the full podcast and hear more from Senator Taylor, click here. 
12/02/2022
It's December! As ATPE gears up to fight for public education in the Texas legislative session starting next month, we're also pushing Congress to pass an important bill before its session ends.
Retirement | TRS | Social Security, Congress | Federal
12/02/2022
ATPE and retiree groups are urging Congressional leaders to complete negotiations by the end of 2022 on a deal to fix the Windfall Elimination Provision.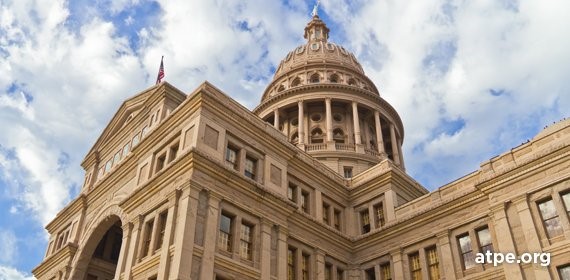 School Finance, Educator Preparation | Certification, Texas Legislature, Curriculum | Instruction, Privatization | Vouchers
12/01/2022
The Texas Commission on Virtual Education met Wednesday to discuss a draft of the commission's findings and recommendations for the 2023 legislative session.