School finance and teacher recruitment & retention bills approved by House

Teach the Vote
Date Posted: 4/27/2023 | Author: Tricia Cave
The House passed two priority bills related to school finance and teacher recruitment & retention, respectively, on Wednesday, April 26, 2023.
School finance bill House Bill (HB) 100 by Rep. Ken King (R–Canadian) and teacher recruitment and retention bill HB 11 by Rep. Harold Dutton (D–Houston) were passed on second reading by the full House Wednesday, April 26, 2023. These bills are priority pieces of legislation in the House. ATPE testified against HB 100 and neutrally on HB 11 in committee as detailed in our blog here.
HB 100 is the House's major school finance bill this session. This bill would shift most of the state's school finance allotments from funding based on average daily attendance (ADA) funding to funding based on enrollment. Additionally, the bill changes the current minimum salary schedule, which has 20 yearly pay increase steps, to a three-tier schedule, with pay increases coming in years five and 10. ATPE opposed the bill in committee based on the changes to the minimum salary schedule. These changes conflict with the ATPE Legislative Program, which states: "The state program should include a minimum salary schedule that provides for annual increases to recognize longevity in the profession." As ATPE Governmental Relations Director Monty Exter told the Texas Tribune: "There are wins, concerns, and opportunities for growth in this bill."
Rep. Donna Howard (D–Austin) offered an ATPE-supported amendment on the floor. This amendment struck a provision in the original bill that would have allowed districts to pay a teacher who received a negative performance evaluation less than the salary required under the minimum salary schedule. This amendment was adopted.
HB 100 passed by a voice vote.  
HB 11 seeks to improve teacher recruitment and retention based on the recommendations of the Teacher Vacancy Task Force. Key provisions of the bill include:
Expanding the Teacher Incentive Allotment, adding a category and providing more funding. Currently, only about 2% of Texas educators have received a designation under TIA. HB 11, in combination with the House budget bill, would seek to expand that to 4% of Texas educators.
Providing funding to cover increased contributions to the Teacher Retirement System when retired teachers are hired. Currently, the district is responsible for the costs, which has caused districts to limit their rehires.
Adding children of teachers to the list of children eligible for state funding to attend free prekindergarten in districts otherwise required to offer a prekindergarten program.
Expanding district mentorship programs and providing an allotment to the district for a limited number of new teachers who participate. 
Encouraging teacher residency programs and providing an allotment to districts for each teacher taking part in the residency program. Districts will still be responsible for 50% of the funding for these resident teachers. While laying out the bill, Dutton expressed concern that districts were not giving new teachers adequate training, saying that "we've been throwing teachers into the classroom without any experience whatsoever." 
Rep. Cody Harris (R–Palestine) offered a key ATPE-supported amendment to the bill, which will allow continued oversight of the State Board for Educator Certification (SBEC) by the State Board of Education (SBOE). The original bill repealed SBOE oversight and placed the SBEC under commissioner control. This amendment was adopted.
HB 11 passed by a vote of 139-4, with two registering present not voting. 
Following passage of HB 11, ATPE released a statement from Executive Director Shannon Holmes. 
06/02/2023
The HB 100 voucher scheme dies at the end of regular session, plus a special session and the TEA takeover of Houston ISD begin.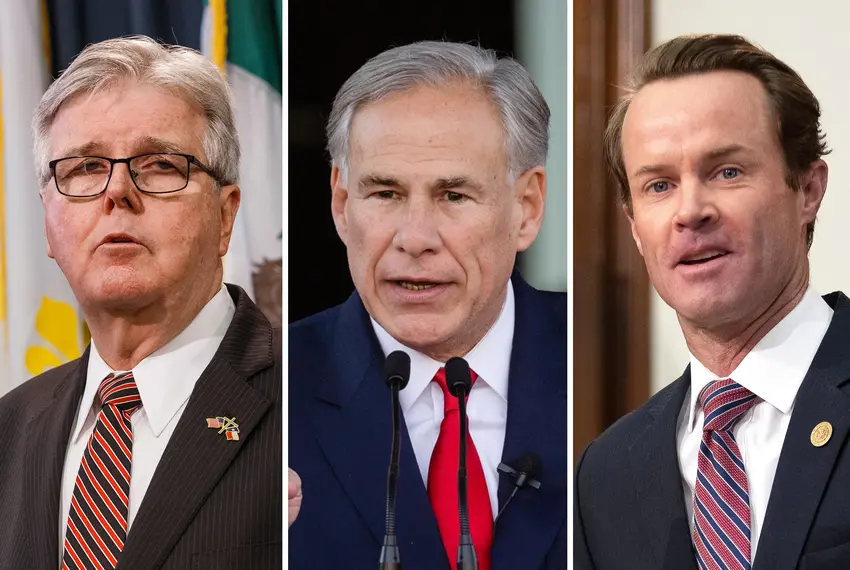 06/01/2023
Always happy to castigate the Texas House, Patrick breaks form to criticize the governor as misinformed and unsympathetic toward homeowners.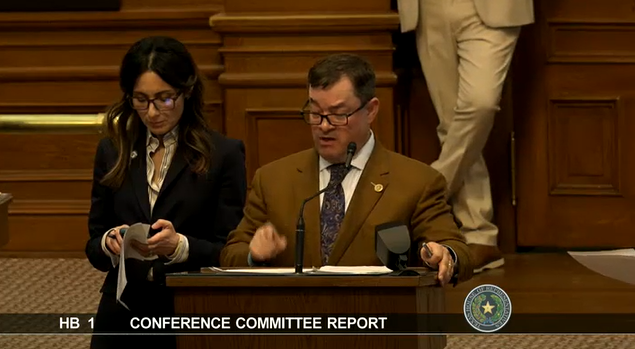 School Finance, Retirement | TRS | Social Security, Texas Legislature, Privatization | Vouchers, Educator Compensation | Benefits
05/30/2023
HB 100 was a casualty of a breakdown in communications between the House and Senate as the regular session drew to a close.