SBOE tentatively approves 6 new charter chains

Teach the Vote
TEA | Commissioner | SBOE Deregulation | Charter Schools
Date Posted: 9/11/2020 | Author: Mark Wiggins
The State Board of Education (SBOE) narrowly voted to give tentative approval to six of the eight new charter school chains the Texas Education Agency (TEA) has recommended for approval this year.
A sharply divided board advanced Brillante Academy in McAllen, CLEAR Public Charter School in San Marcos, Doral Academy of Texas in Buda, Learn4Life Austin, Prelude Preparatory Charter School in San Antonio, and Royal Public Schools in San Antonio by a preliminary vote Thursday evening.
Members voted to veto Heritage Classical Academy in Houston and Rocketship Public Schools in Fort Worth. The board will take a final vote on the charter applicants in Friday's formal meeting.
ATPE joined multiple education organizations in asking the board to consider whether spending tax dollars on new charters is the right thing to do at this moment. The board has the authority to veto new charter applicants.
Texas Comptroller Glenn Hegar has warned Texas is facing a $4.58 billion shortfall heading into the next budget cycle due to the economic recession driven by the COVID-19 pandemic and volatile oil market. The eight charter chains up for approval at this week's meeting are projected to cost the state an additional $12 million per year.
On Wednesday, Texas Education Commissioner Mike Morath downplayed the idea that $12 million a year is a significant sum, but $12 million could cover the salaries of more than 200 educators at risk of being laid off due to the economic recession caused by COVID-19.
Once initially approved, charter chains are able to expand exponentially without need for approval from the SBOE, or any other elected official. More than 90 expansion amendments have been filed this year which could cost the state an additional $90 million annually. TEA has already approved at least 62 expansion amendments so far this year.
Among the eight charter chains up for approval this week are operators based in New York, Florida, and California. These states would be the recipients of Texas taxpayers' dollars if these charter chains are approved.
ATPE joined with other education organizations earlier this year in calling for a moratorium on charter expansions. The same rationale applies to ATPE's recommendation that the board deny the eight charter applications at this time.
12/02/2022
It's December! As ATPE gears up to fight for public education in the Texas legislative session starting next month, we're also pushing Congress to pass an important bill before its session ends.
Retirement | TRS | Social Security, Congress | Federal
12/02/2022
ATPE and retiree groups are urging Congressional leaders to complete negotiations by the end of 2022 on a deal to fix the Windfall Elimination Provision.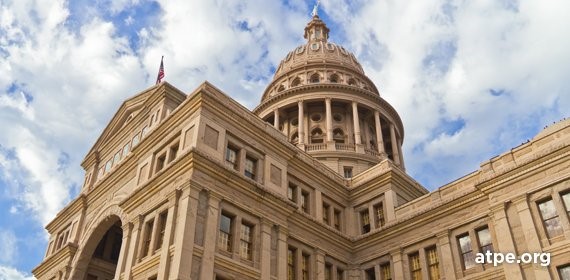 School Finance, Educator Preparation | Certification, Texas Legislature, Curriculum | Instruction, Privatization | Vouchers
12/01/2022
The Texas Commission on Virtual Education met Wednesday to discuss a draft of the commission's findings and recommendations for the 2023 legislative session.