SBOE honors outstanding teachers in final January meeting

Teach the Vote
School Finance TEA | Commissioner | SBOE
Date Posted: 1/29/2021 | Author: Mark Wiggins
The State Board of Education (SBOE) concluded its first meeting of the year on Friday honoring teachers who have been named state finalists for the 2020 Presidential Awards for Excellence in Mathematics and Science Teaching (PAEMST). The awards are the highest honors bestowed by the U.S. government on K-12 math and science teachers.  
SBOE Member Gina Perez (D-El Paso), pictured above, introduced resolutions to honor the teachers for their achievement. The 2020 presidential award finalists in elementary math are Kristen Butler from Northwest ISD, Desirae Harcrow from Tomball ISD, and Kassidy Wagner from Prosper ISD. The 2020 finalists in elementary science are Kelli Abueita from Tomball ISD, Hannah Cotton from Austin ISD, and Lori Garrett from Dumas ISD.  
The board also honored 2019 Texas Mathematics National Awardee Bridget Matamoros-Mota from Denton ISD and Texas Science National Awardee Katherine Fincher from Amarillo ISD.  
Each SBOE committee presented largely routine items for approval by the full board. Committee on School Finance/Permanent School Fund (PSF) Chair Tom Maynard (R-Florence) informed members that the 175-year old fund, which provides the majority of state funding for public schools, lost $2-3 billion as a result of the 2020 economic recession sparked by falling oil prices and the COVID-19 pandemic.  
The fund's portfolio was rebalanced as a result, and the portion overseen by the SBOE is now currently valued at roughly $38.4 billion. The rest of the fund is overseen by the General Land Office (GLO) through the School Land Board (SLB). The total fund concluded fiscal year 2020 with a balance of $46.7 billion. 
Board Chairman Keven Ellis (R-Lufkin) congratulated new SBOE members and newly-elected committee chairs before adjourning this week's meeting. The board's next scheduled meeting is April 14-16, 2021.
08/10/2022
The Texas Education Commissioner addressed the committee during an interim hearing on Aug. 9, 2022.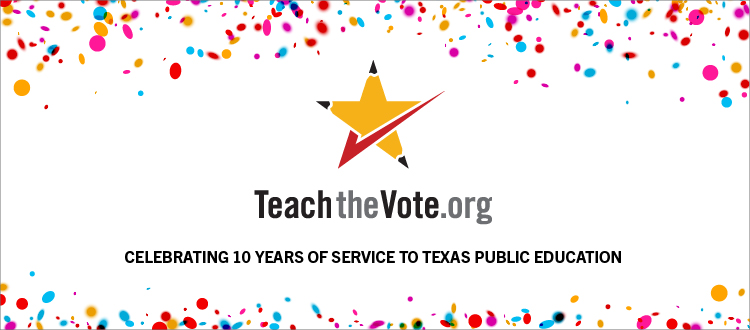 Texas Legislature, Curriculum | Instruction, TEA | Commissioner | SBOE, Privatization | Vouchers, School Safety, Testing | Accountability
08/05/2022
The ATPE Governmental Relations team recaps the past week's education news, legislative and election updates, and regulatory developments.
Texas Legislature, Curriculum | Instruction, TEA | Commissioner | SBOE
08/02/2022
As the SBOE considers new curriculum standards, Sen. Bryan Hughes said his intention was never to gloss over American history or have negative effects on teachers and administrators.