SBEC approves edTPA, rejects settlement with A+ Texas Teachers at April 2022 meeting

Teach the Vote
Educator Preparation | Certification Texas Legislature TEA | Commissioner | SBOE
Date Posted: 5/03/2022 | Author: Andrea Chevalier
On April 29, 2022, the State Board for Educator Certification (SBEC) met in Austin to consider some weighty items, such as the approval of a new pedagogy exam and discussion of a proposed Texas Education Agency (TEA) settlement with A+ Texas Teachers after the alternative certification program was found to be out of compliance with a variety of rules. Here are some highlights of the meeting:
SBEC approved a proposal to begin a three-year phase-in of the edTPA performance assessment as a replacement for the Pedagogy and Professional Responsibilities (PPR) exam required for probationary and standard certificates. The measure must still be reviewed by the State Board of Education (SBOE) at its June 14-17 meeting.
SBEC pressed pause on discussions about an alternative to edTPA, which were requested by former SBEC Chair Dr. John Kelly at the February meeting, stopping short of initiating formal rulemaking on the matter.
SBEC rejected TEA's agreed order with A+ Texas Teachers, the largest alternative certification program in Texas, expressing that they wanted stiffer conditions to be met before the educator preparation program (EPP) would have its probationary status for accountability rule violations lifted.
SBEC elected a new chair and vice-chair and welcomed two new members.
ATPE provided testimony on four items at the April 29 meeting:

Training Clearinghouse

Before the 2021 legislative session, ATPE Senior Lobbyist Monty Exter worked with other stakeholders in a group convened by Lieutenant Governor Dan Patrick to streamline the continuing professional education (CPE) and professional development (PD) requirements for educators and other school personnel. This led to the passage of Senate Bill (SB) 1267, which eliminated duplicative requirements and called for an SBEC-approved Clearinghouse Advisory Group (CAG) to provide input on the frequency of training on topics that were covered by the bill. For instance, the CAG recommended how often educators should receive training in suicide prevention after they receive the initial training required by law. The recommendations are to be housed in a clearinghouse that districts must either follow or note why they are not following it.

ATPE Lobbyist Andrea Chevalier, who serves on the CAG, testified before SBEC that the proposed clearinghouse did not accurately reflect the CAG's recommendations and that TEA's proposal of allowing districts to choose a frequency of "annual" or "job-embedded" was confusing, especially since job-embedded is not a function of time. Additionally, Chevalier recommended ways the CAG can improve its processes, such as utilizing voting, as it strives to provide clear direction to TEA staff. Read ATPE's written testimony here.

edTPA

Chevalier provided written and oral testimony to SBEC urging the board to reject the proposal for a three-year implementation of edTPA as a replacement for the EC-12 PPR exam required for standard and probationary certificates. The edTPA is a nationally developed pedagogy exam administered by Pearson that teacher candidates complete during their EPP. The assessment requires the completion of specific tasks, such as videotaping a lesson with students to demonstrate certain proficiencies.

Chevalier presented a stakeholder letter to SBEC that garnered over 620 signatures from organizations and individuals, all in agreement about concerns with edTPA, including its negative impacts on teacher supply and diversity and its one-size-fits-all, Common Core-like approach that could undermine EPP flexibility and innovation. Of serious concern to ATPE is that edTPA does not cover the Educators' Code of Ethics, which educators can be sanctioned for not following. Additionally, while TEA indicates it has negotiated cost-mitigation strategies to lessen the financial impact on candidates (as the edTPA exam costs $311), some of these are described as ways EPPs can embed the cost into their fees and tuition, potentially passing the increased cost on to test-takers.


ATPE and other stakeholders also pointed out that the majority of candidates are certified through the alternative certification route in Texas, which puts them in the classroom as a teacher of record before they would ever have to pass edTPA. In fact, these new teachers would teach for an entire year on an intern certificate, completing the daunting edTPA requirements in their spring semester. SBEC member Dr. Alma Rodriguez questioned TEA staff on how a candidate on an intern certificate who fails edTPA would progress into the career. Without having access to a classroom, the candidate would not be able to video a new lesson to submit for edTPA, and candidates can only stay on an intern certificate for one year. It is also very expensive to retake edTPA. Acknowledging that moving forward toward certification would be hard in such an instance, TEA staff said districts have flexibility to hire uncertified individuals, such as through District of Innovation exemptions.

Ultimately, SBEC voted to approve edTPA as a replacement for the PPR, with one dissenting vote from counselor member Bena Glasscock. SBEC member Tommy Coleman has consistently voted against edTPA proposals in the past but was absent from the April meeting. The proposal now heads to the SBOE, which can approve (by taking no action) or reject the measure at its June 14-17 meeting. If the rule change is not vetoed by the SBOE, all candidates will be required to take edTPA starting in 2023-24.

Alternatives to edTPA

At the February SBEC meeting, former Chair Dr. John Kelly asked TEA to put an item on the April SBEC agenda to discuss alternatives to edTPA. Kelly commended the work of faculty at Sam Houston State University, who have piloted a performance assessment pilot using the T-TESS rubric.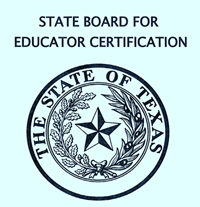 Chevalier testified at the April meeting to express support for exploring alternatives and share the input of the Educator Preparation Advisory Committee (EPAC), which advises SBEC. As a member of EPAC, Chevalier commented on the desired elements of an alternative performance-based examination that were discussed by the group, some of which were not included in draft rule text provided to SBEC members by TEA. Additionally, the draft rule text did not accurately reflect Dr. Kelly's request.

Because the board had just taken a vote to approve edTPA, the discussion on alternatives was met with questions of purpose – why consider an alternative, what is the purpose, and how would this roll out? There were also some questions about the extent of SBEC's rulemaking authority. With so many questions remaining, SBEC members decided to bring the item back up for discussion at the next meeting, rather than to move forward with formal rulemaking.

A+ Texas Teachers

SBEC's agenda also included consideration of a proposed settlement with the state's largest educator preparation program in a sanctions case stemming from the program's noncompliance with several SBEC accountability rules. The multiple violations included deceptive marketing practices by the for-profit program, admission of candidates who did not meet prerequisites, and failing to ensure its candidates received field supervision required by the rules, among others.

ATPE Governmental Relations Director Jennifer Mitchell submitted written testimony to the board regarding the proposed "agreed order" for A+ Texas Teachers, also known as Texas Teachers of Tomorrow, stressing the importance of upholding rigorous standards for EPPs to ensure certification candidates receive the mentoring and support they need to become successful teachers. ATPE also questioned whether the terms of the proposed settlement would enable TEA and SBEC to determine if the program has corrected all the deficiencies.

SBEC members agreed, saying A+ Texas Teachers should be held to higher expectations for rule compliance and that prospective applicants to their program should be aware of the EPP's probationary status. TEA will attempt to negotiate a revised settlement agreement with the program for the board for review in July.

Other SBEC actions

SBEC adopted the following uncontested proposals in its consent agenda:
The periodic reviews of SBEC rules regulating classroom teacher certification standards, principal certification, and superintendent certification. The standard four-year rule review process aims to determine if there is still good reason for the existence of rule chapters.
Updates to procedures that allow individuals to petition SBEC for rule changes. The changes align with similar processes for SBOE and Commissioner's rules, make technical clarifications, and allow for electronic filing of petitions.
Rule revisions to update the courses teachers can teach based on their certification to align with new courses adopted by the SBOE, plus other additions and technical edits.
SBEC also formally proposed the following rule changes, which will be open for public comment from June 3 to July 5:
Rule updates that allow high school students to obtain an educational aide certificate based on recent education and training course additions approved by the SBOE.
Rule revisions regarding educator certificate renewal to align with recent changes allowing SBEC to order continuing education as a sanction for disciplinary cases. The changes would require that educators comply with the terms of any SBEC order before renewing their certificate.
SBEC members also discussed the following:
The Effective Preparation Framework (EPF), which is under development with multiple stakeholder groups, including the EPAC of which ATPE Lobbyist Andrea Chevalier is a member. ATPE submitted feedback to TEA last month reflecting ATPE member input on effective preparation. The framework is expected to lead to a discussion of potential SBEC rule changes by the end of 2022.
A variety of adjustments to the Accountability System for Educator Preparation Programs (ASEP), including updates to align with the adoption of edTPA and new rules to allow SBEC to immediately revoke the accreditation status of an EPP if they are out of compliance.
The appointment of a bilingual special education educator standards advisory committee to implement recently passed legislation. According to the SBEC agenda, the application to serve on the committee should be open through June 1, 2022.
SBEC elected Jean Streepey, a teacher in Highland Park ISD, as its new chair and Andrew Kim, superintendent of Comal ISD, as vice-chair. The board also welcomed new SBEC members Dr. Scott Muri, superintendent of Ector County ISD, and Cristina Galindo, a teacher in Houston ISD.
The next SBEC meeting will be held July 22, 2022.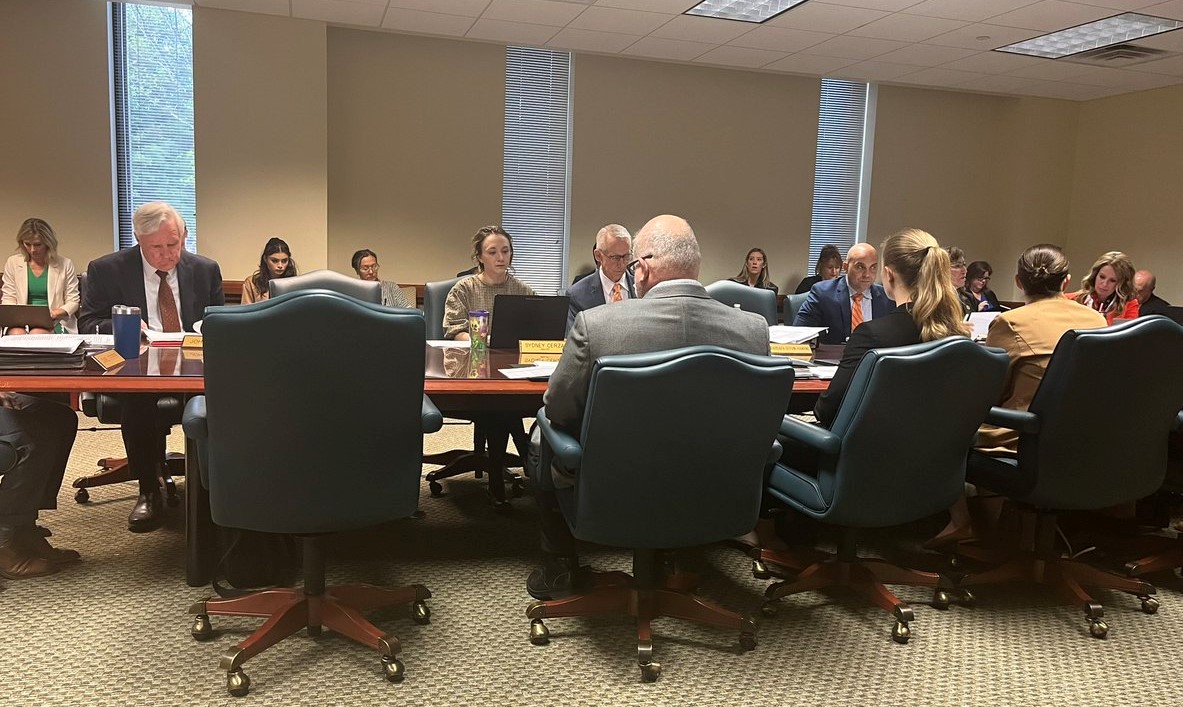 School Finance, Retirement | TRS | Social Security, Texas Legislature, Curriculum | Instruction, TEA | Commissioner | SBOE, Privatization | Vouchers, School Safety, Educator Compensation | Benefits, Testing | Accountability
03/17/2023
The ATPE lobby team looks back at another busy legislative week and previews next week's big committee hearings on private school vouchers, TRS, teacher pay, and more.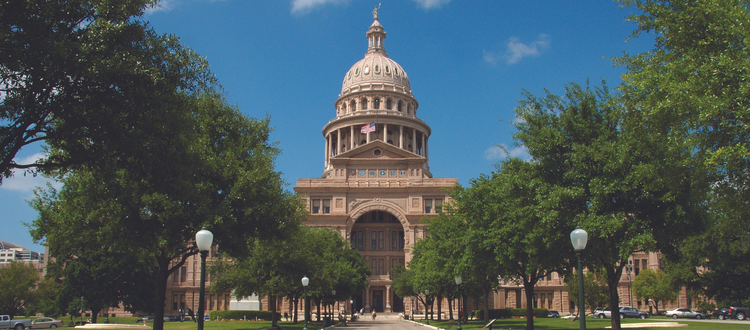 03/17/2023
The committee met Tuesday, March 14, to consider bills on issues ranging from health screenings to assessment of special needs students.
TEA | Commissioner | SBOE, Testing | Accountability
03/15/2023
Education Commissioner Mike Morath will appoint a new superintendent and board of managers to replace HISD's elected board of trustees.