Reading Academies test-out option will be all-or-nothing and tied to student outcomes

Teach the Vote
Date Posted: 4/07/2022
On April 6, 2022, the Texas Education Agency (TEA) hosted the first of three presentations of a webinar dedicated to explaining upcoming changes to the House Bill (HB) 3 Reading Academies required for K-3 administrators and teachers. As we reported here on Teach the Vote, TEA recently posted "Year 3" updates to the Reading Academies training, which outlined important flexibilities for which ATPE has been advocating. These include a test-out option for those with prior reading instruction knowledge and clarity on exemptions from the Reading Academies for "specials" teachers, such as those who teach subjects including art, health, and music.
Because educators feel strongly about how the Reading Academies have been implemented, especially the extensive time it takes to complete the training and the lack of compensation in some districts, educators had many comments and questions about the pending flexibilities. Importantly, many wondered when the updates would go into effect and who would be allowed to test-out.
The TEA webinar, posted here, answers some of these questions. Of particular interest is the "test out" option. According to TEA, at the start of the 2022-23 school year, certain teachers can participate in a "demonstrated proficiency option" course to "test-out" of the Reading Academies. Teachers must: be recommended by their district, have a proven track record of consistently high student proficiency, and outstanding teacher performance on evaluations. The course will only be available for limited time windows. Only those who pass all parts of the demonstrated proficiency option course on the first attempt will be provided HB 3 Reading Academies credit. The screener and artifacts must be completed independently, without outside coaching or support. Those who don't pass must take the full Reading Academies training and will not receive a refund for the test-out course. ATPE advocated for educators' ability to test out of all or some of the Reading Academies modules, this test-out option appears to be all-or-nothing. TEA did not define how "consistently high" student proficiency or outstanding performance will be defined, if at all, or how much the test-out course option will cost.
Below is the relevant slide from the webinar slide deck.


The following are the remaining highlights of the presentation:
The updates are not immediate, as they will go into effect with year three of the Reading Academies, which is June 2022 through May 2023.
No further explanation was provided on TEA's new language regarding specials teachers, which states districts "continue to have authority to exempt art, health education, music, physical education, speech communication and theatre arts, or theatre teachers." Previously, as we explained in this blog post, TEA's website said that only specials teachers with all-level certifications could be exempted from the training.
TEA is in the process of creating an "STR-certified pathway" to allow those who passed the Science of Teaching Reading (STR) exam to complete an abbreviated Reading Academies, likely to include the instruction-based content from the training.
TEA asserts that educators already have flexibility for additional time for extenuating circumstances, such as military deployment or some cases of FMLA. For Year 3, TEA states they will move to a centralized grading system, enabling entire cohorts to pause for extenuating circumstances.
Some content will become optional and certain discussions and activities will be streamlined to reduce the seat time required for the training.
TEA will use an outside scorer for artifacts to increase consistency of grading and free up cohort leader time since they will no longer grade artifacts.
In spring 2022, TEA will launch a searchable database so that administrators can see who has completed the Reading Academies.
TEA also outlined future plans for the Reading Academies:
New teachers must enroll in the Reading Academies by January of their first year of placement in a K-3 classroom.
Administrators will be able to confirm Reading Academies completion using the SBEC Certificate lookup.
Educator preparation programs will be able to opt-in to become Reading Academies authorized providers. Pre-service teachers would complete the same artifacts as in-service teachers to get credit for the Reading Academies.
In the Reading Academies webinar, TEA staff also reiterated the importance of the Science of Teaching Reading and that districts have had a variety of funding sources to pay teachers for their time. ATPE looks forward to gaining further clarity on the Reading Academies updates and continuing to advocate that educators are paid for the valuable time they spend on this extensive training.
School Finance, Educator Preparation | Certification, Retirement | TRS | Social Security, Texas Legislature, Curriculum | Instruction, Privatization | Vouchers, School Safety, Educator Compensation | Benefits
03/24/2023
ATPE testifies against vouchers at marathon Senate Education Committee hearing, plus House committees hear bills on student restraint, curriculum issues, pre-k certification, and more.
03/23/2023
The Texas Senate Education Committee heard overwhelming opposition to school vouchers in a marathon hearing Wednesday, March 23.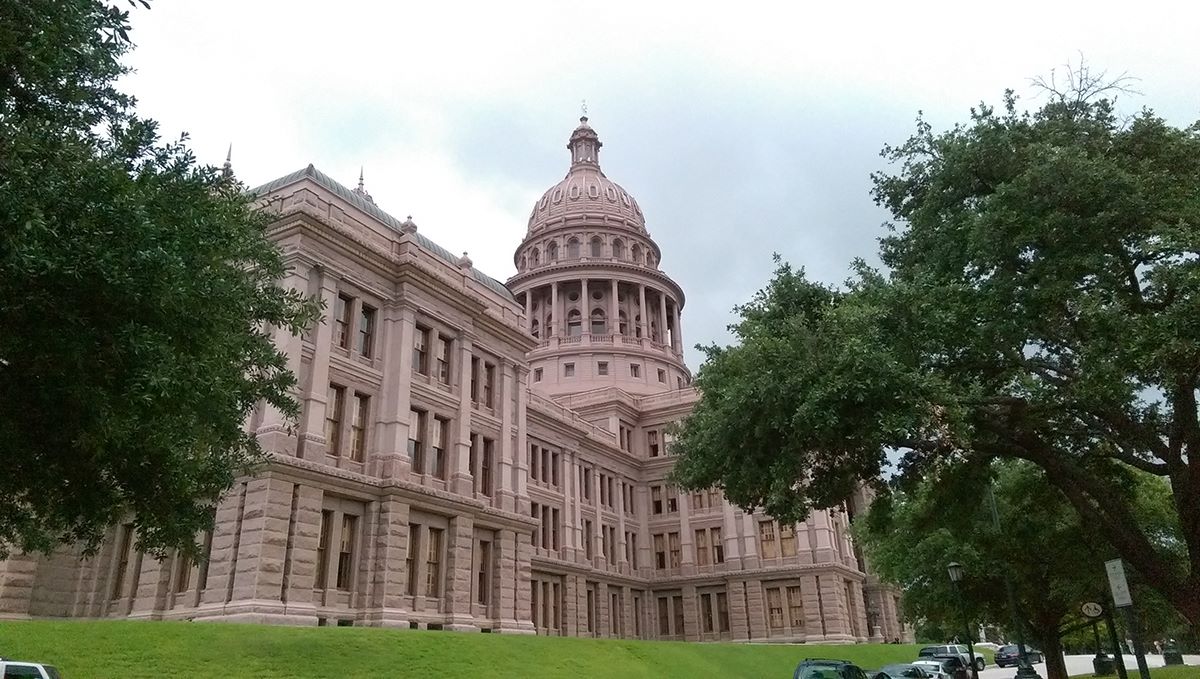 Educator Preparation | Certification, Texas Legislature, Curriculum | Instruction, Privatization | Vouchers, School Safety, Testing | Accountability
03/23/2023
The pace at the Capitol noticeably increased this week, including in the House Public Education Committee where ATPE testified on several bills.