Public education committee chairman questions need for STAAR

Teach the Vote
School Finance Texas Legislature COVID-19 Testing | Accountability
Date Posted: 2/25/2021 | Author: Mark Wiggins
Newly appointed Texas House Public Education Chairman Harold Dutton (D-Houston) said Texas needs to "back off" from the STAAR test in an interview Thursday conducted by Texas Tribune education reporter Aliyya Swaby and sponsored in part by ATPE.

"What is it really measuring?" Dutton asked.

Dutton voiced pointed skepticism on whether students need to take the STAAR during the current school year, as the state reels from the dual crises of a devastating ice storm and a global pandemic. Although the chairman stopped short of definitively saying whether the test should proceed, he repeatedly raised questions as to its purpose and usefulness.

During the half-hour interview, the chairman also vowed to deliver a "hold harmless" provision that would shield school districts from losing funding as a result of declining enrollment numbers precipitated by the pandemic.

"The magnitude of the hold harmless, we're still debating," said Dutton, who said part of the negotiation will involve incentivizing districts to seek out and re-enroll students who have disappeared from classrooms and districts have been unable to locate. Swaby pointed out that districts and educators report they have been actively searching for these students since the early days of the pandemic.

Regarding the $5.5 billion in federal relief funding earmarked for Texas public schools, Dutton said he is actively looking at how to get that money to schools with a priority placed on those with the greatest need. The chairman suggested Texas Education Commissioner Mike Morath could allocate the money himself, which runs counter to Morath's insistence that the decision is up to the Legislature. Notwithstanding that, Dutton said the lawmakers are prepared to provide direction if necessary.

Dutton spent the first few minutes of the interview defending his support for charter schools – a position that differs from that of other legislators on the committee who are concerned with the lack of transparency and oversight, as well as the adverse effects of charter schools on the school finance system.

View the full February 25 interview with Chairman Dutton and Texas Tribune reporter Aliyya Swaby here.
Texas Legislature, Congress | Federal, COVID-19, Curriculum | Instruction, TEA | Commissioner | SBOE, School Safety, Educator Compensation | Benefits, Testing | Accountability
08/26/2022
The ATPE Governmental Relations team recaps the past week's education news, legislative and election updates, and regulatory developments.
03/21/2023
A week of pro-voucher public relations doesn't change the facts.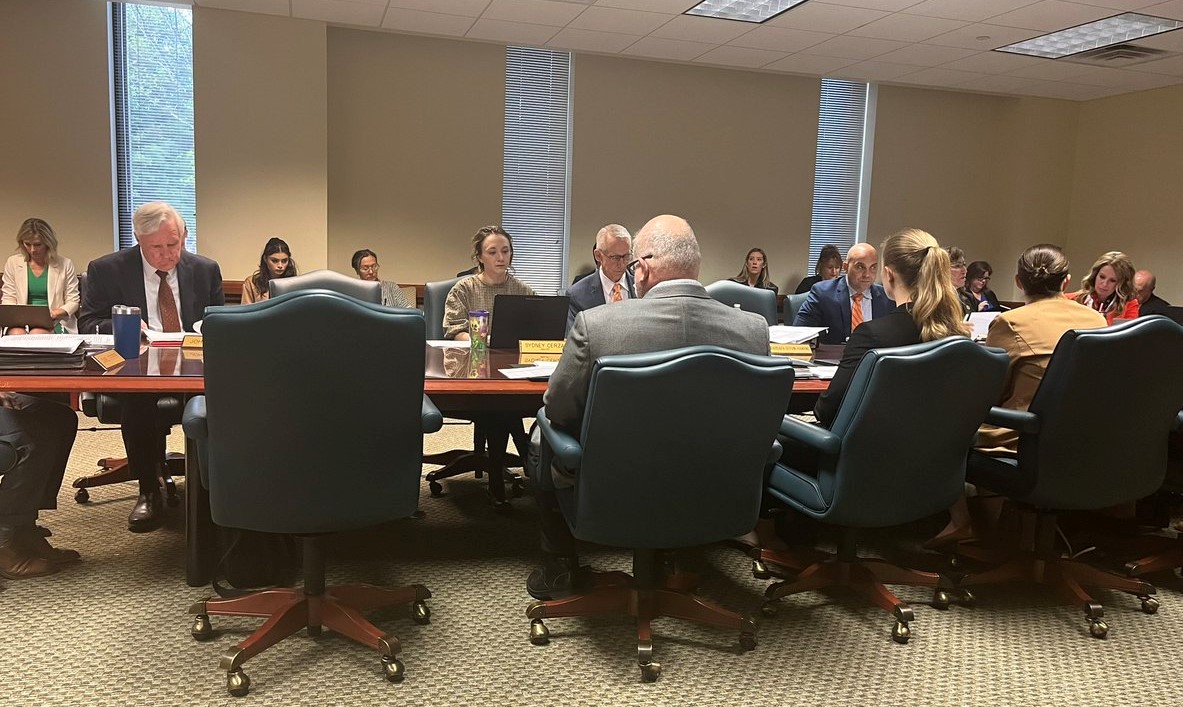 School Finance, Retirement | TRS | Social Security, Texas Legislature, Curriculum | Instruction, TEA | Commissioner | SBOE, Privatization | Vouchers, School Safety, Educator Compensation | Benefits, Testing | Accountability
03/17/2023
The ATPE lobby team looks back at another busy legislative week and previews next week's big committee hearings on private school vouchers, TRS, teacher pay, and more.