During inaugural ceremony, top Texas leaders vow to pass private school voucher legislation in 2023

Teach the Vote
School Finance Texas Legislature Curriculum | Instruction Privatization | Vouchers School Safety
Date Posted: 1/17/2023 | Author: Mark Wiggins
Texas Gov. Greg Abbott (R) and Lt. Gov. Dan Patrick (R) were each sworn in for their third terms Tuesday, Jan. 17, at the Texas State Capitol. Patrick used Tuesday's inaugural ceremony to emphasize his commitment to joining with Abbott to pass private school vouchers in the 2023 legislative session.
Vouchers would defund public schools by redirecting taxpayer dollars to subsidize tuition at elite private and parochial schools, most of which are located in the state's large metropolitan areas. Abbott made redirecting public school funding to private schools through vouchers a campaign issue in 2022. In his inaugural address, Patrick emphasized he and Abbott are "all in" on passing vouchers, which he framed as an issue of "parental rights."
Lt. Gov. Dan Patrick
The lieutenant governor conceded that vouchers would likely defund rural schools while not resulting in any additional educational options in rural communities. He promised to try and protect rural districts financially, although it is debatable whether doing so is possible under the state's school finance formulas.
Patrick also promised to increase teacher pay this session after claiming to have given teachers "the biggest raise in history" in 2019.
Gov. Abbott used his inaugural address to claim per-student funding in Texas schools is at an "all-time high" and hammer educators, whom he accused of failing Texas students.
Gov. Greg Abbott
"Our schools are for education, not indoctrination," said Abbott, who vowed to reform curriculum this session and "empower parents with the tools to challenge that curriculum when it falls short of expectations."
Abbott emphasized, "Parents deserve the freedom to choose the education that is best for their child."
The governor also promised to prioritize protecting students and staff by providing mental health services for students. He concluded, "We will not end this session without making our schools safer."
Abbott is expected to outline his priorities in further detail in his upcoming "State of the State" address, which the governor has typically used to announce emergency items that may receive expedited consideration by the legislature.
06/02/2023
The HB 100 voucher scheme dies at the end of regular session, plus a special session and the TEA takeover of Houston ISD begin.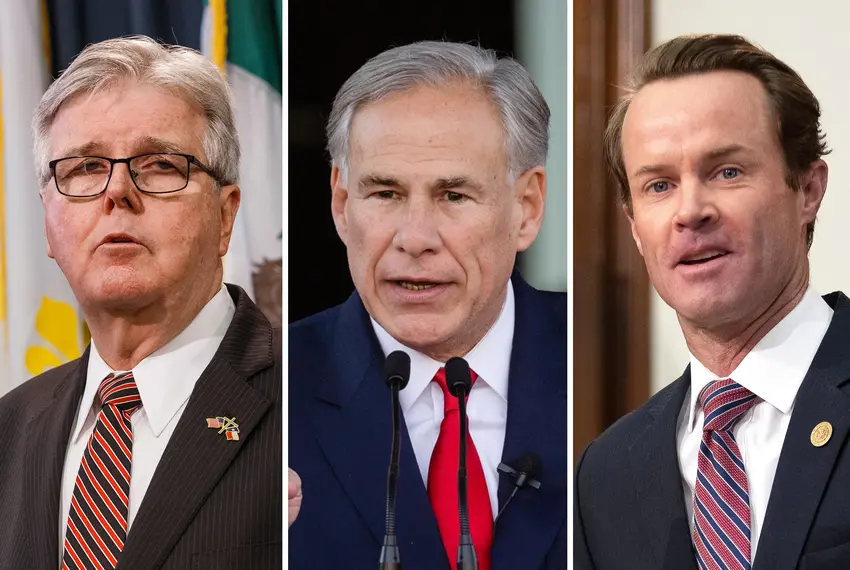 06/01/2023
Always happy to castigate the Texas House, Patrick breaks form to criticize the governor as misinformed and unsympathetic toward homeowners.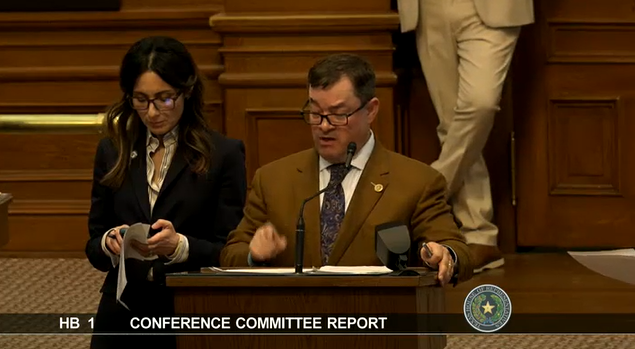 School Finance, Retirement | TRS | Social Security, Texas Legislature, Privatization | Vouchers, Educator Compensation | Benefits
05/30/2023
HB 100 was a casualty of a breakdown in communications between the House and Senate as the regular session drew to a close.