Primary Colors: Why March 3 Matters (Part I)

Teach the Vote
Elections
Date Posted: 2/16/2020 | Author: Jennifer Mitchell, CAE

In Texas, primary election results – not the November general election – often determine who will represent you in Austin. ATPE explains why in Part I of this "Primary Colors" blog feature for Teach the Vote.
We've written on our blog about how Texas legislative districts are often gerrymandered. The district map boundaries are drawn in such a way to favor a particular political party, making it easier for a candidate from that party to win election or re-election in that district. For this reason, it's not uncommon for certain contested races to feature candidates who are all affiliated with the same political party. If the district is so heavily weighted toward one party, candidates from the other major party (not to mention independent and third-party candidates) may not even file for a place on the ballot. When this happens, the primary election becomes the final determinant of who will win that seat, making the November general election irrelevant for that particular race.
We're certainly not suggesting that voting in the November general election is a waste of your time. (On the contrary, there are still scores of other races you should vote on in November!) ATPE is reminding our readers about this to illustrate just how important it is to be a primary election voter.
In 2020, there are several races in which all the candidates hail from the same political party. In these districts, the winner of the March 3 primary election wins the whole kit and caboodle, facing no opposition in November. If you happen to live in one of these Texas House districts, make sure you learn about the candidates who are running in either the Republican or Democratic primary election, because one of these individuals will quickly become your new state representative in 2021:
House District 9: Incumbent Rep. Chris Paddie is seeking a fifth term in the House and being challenged by Mark Williams in the Republican primary. No other candidates filed to run for this East Texas seat, so the Republican primary election will determine the final outcome.
House District 30: In Victoria, Rep. Geanie Morrison faces a challenge from Army veteran Vanessa Hicks-Callaway in the Republican primary. Morrison has held the seat since 1998.
House District 36: Incumbent Rep. Sergio Munoz is being challenged by Abraham Padron in the Democratic primary for this Edinburg seat. It's a familiar match-up between these two; Padron unsuccessfully challenged Munoz in the 2016 and 2018 primaries.
House District 37: In 2018, Alex Dominguez prevailed in a winner-take-all primary election runoff in which he ousted longtime state representative René Oliveira for this Brownsville seat. Now the first-term incumbent Dominguez is preparing for yet another winner-take-all primary, facing a challenge from attorney Amber Medina in the Democratic primary.
House District 59: Incumbent Rep. J.D. Sheffield of Gatesville faces two challengers from within his own party: Republican candidates Shelby Slawson and Cody Johnson, both from Stephenville. There is no one else running in November, but with three candidates on the ballot in this closely watched primary battle, a runoff might become necessary to determine the final winner.
House District 72: San Angelo incumbent Rep. Drew Darby is being challenged by Lynette Lucas in this Republican primary race. Lucas sought to take the seat away from Darby back in 2018 but did not make it onto the ballot.
House District 76: This is an open seat that will be decided by the Democratic primary. Rep. Cesar Blanco (D) is not running for re-election, opting to run for a Texas Senate seat instead. The only two candidates who filed to run in this House race are Democrats Claudia Ordaz Perez and Elisa Tamayo. Ordaz Perez is a member of the El Paso City Council, while Tamayo learned the legislative ropes working for both Blanco and El Paso Sen. José Rodriguez.
House District 80: Incumbent Rep. Tracy King is being challenged by Danny Valdez. They're both Democrats, and they've faced each before. In 2018, Valdez was unsuccessful in a similar challenge against King in this West Texas district.
House District 100: This is a crowded race, but all the candidates in this Dallas district hail from the Democratic party. The newly minted incumbent is Rep. Lorraine Birabil, sworn in just this month following a special election in January. To hold on to the seat in 2021, she'll have to overcome opposition from James Armstrong, III (runner-up in the special election), Daniel Clayton, Sandra Crenshaw, Jasmine Crockett, and Paul Stafford.
House District 131: In Houston, incumbent Rep. Alma Allen faces two challengers from the Democratic Party: Carey Lashley and Elvonte Patton. Allen has held the seat since 2004, serving on the State Board of Education before that.
House District 141: The longest serving woman and longest serving African-American member of the Texas Legislature, Rep. Senfronia Thompson faces Willie Roaches Franklyn in the Democratic primary this year. Roaches Franklyn is a school counselor and administrator hoping to unseat the inimitable "Ms. T" in this Houston battle.
House District 147: Rep. Garnet Coleman, the incumbent for this Houston district since 1990, is facing two opponents in the primary. His Democratic Party challengers are Aurelia Wagner, a teacher, and Colin Ross, who runs a grease recycling business.
Additionally, there are several state legislative races in which no other candidate filed to run in 2020 against the incumbent. Thus, the current officeholder will retain the seat next year. These are the legislators who are already presumptive winners of another term starting in 2021:
Sen. Charles Perry, SD 28
Rep. Gary VanDeaver, HD 1
Rep. Jay Dean, HD 7
Rep. Kyle Kacal, HD 12
Rep. Ben Leman, HD 13
Rep. Will Metcalf, HD 16
Rep. Ernest Bailes, HD 18
Rep. James White, HD 19
Rep. Dade Phelan, HD 21
Rep. Oscar Longoria, HD 35
Rep. Mando Martinez, HD 39
Rep. Terry Canales, HD 40
Rep. Richard Raymond, HD 42
Rep. J.M. Lozano, HD 43
Rep. Sheryl Cole, HD 46
Rep. Mary Gonzalez, HD 75
Rep. Lina Ortega, HD 77
Rep. Art Fierro, HD 79
Rep. Brooks Landgraf, HD 81
Rep. Tom Craddick, HD 82
Rep. John Smithee, HD 86
Rep. Four Price, HD 87
Rep. Ken King, HD 88
Rep. Nicole Collier, HD 95
Rep. Charlie Geren, HD 99
Rep. Chris Turner, HD 101
Rep. Jessica Gonzalez, HD 104
Rep. Toni Rose, HD 110
Rep. Yvonne Davis, HD 111
Rep. Diego Bernal, HD 123
Rep. Ina Minjarez, HD 124
Rep. Armando Walle, HD 140
Rep. Ana Hernandez-Luna, HD 143
There are a handful of other races in which a single Republican or Democratic candidate faces opposition only from an independent or third-party candidate in November. In most of these cases, the major party candidate is the incumbent officeholder; Sen. Carol Alvarado (D-Houston), Sen. José Menéndez (D-San Antonio), and Rep. Cody Harris (R-Palestine) are just a few examples. One notable exception is in SBOE District 8, where incumbent Barbara Cargill is not seeking re-election. The only candidates to file in the race to fill this open seat were Audrey Young, a Republican educator from Lufkin, and Libertarian candidate Bryan Leonard, for whom little campaign information can be found.
Now that we've shown you just how competitive and meaningful the Texas primary elections can be, we hope you're ready to cast a vote in the Democratic or Republican primary election. In Part II of this blog series for Teach the Vote, ATPE Lobbyist Mark Wiggins will share more insight on why it's so critical to be a primary voter in Texas, especially in 2020.
Early voting in the Texas primaries runs February 18-28. Primary election day, known as "Super Tuesday," is March 3, 2020.
School Finance, Retirement | TRS | Social Security, Texas Legislature, Congress | Federal, Elections, Curriculum | Instruction, TEA | Commissioner | SBOE, Privatization | Vouchers, Deregulation | Charter Schools
11/11/2022
Today's post from the ATPE lobby team features election results, loan forgiveness news, TRS resources, voucher updates, thanks to our veterans, kudos, and more.
03/21/2023
A week of pro-voucher public relations doesn't change the facts.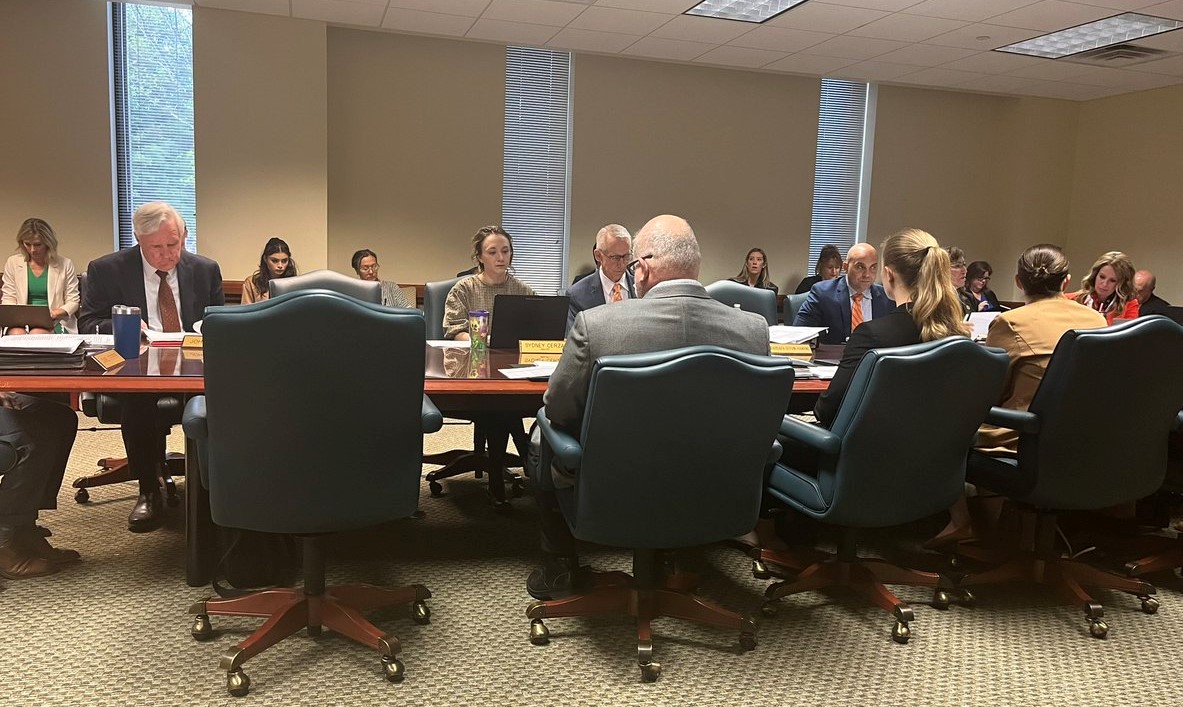 School Finance, Retirement | TRS | Social Security, Texas Legislature, Curriculum | Instruction, TEA | Commissioner | SBOE, Privatization | Vouchers, School Safety, Educator Compensation | Benefits, Testing | Accountability
03/17/2023
The ATPE lobby team looks back at another busy legislative week and previews next week's big committee hearings on private school vouchers, TRS, teacher pay, and more.