Parental rights headline Public Education Committee hearing

Teach the Vote
Texas Legislature Curriculum | Instruction
Date Posted: 4/19/2023 | Author: Tricia Cave
Parental rights topped the agenda Tuesday, April 18, 2023, as the House Public Education Committee met for its first of three scheduled hearings this week. The committee considered a slate of approximately 20 bills in a hearing that stretched past midnight, including bills to expand the parental grievance process, require parental consent for psychological surveys or exams, allow parents to transfer their child to a school of their choice for athletic purposes, and modify the social studies content in public schools.
House Bill (HB) 3315 by Rep. Keith Bell (R–Forney) as well as HB 4690 by Rep. Harold Dutton (D–Houston) would expand parental rights in the grievance process. Each of these bills clarifies the timeline for districts to respond to a parental grievance. HB 4690 goes a step further in allowing parents to file grievances that are not timely, as well as expanding what grievances may be appealed to the education commissioner. Both authors explained that the bills were the result of parental complaints to their offices regarding timely responses to grievances filed in their districts.
HB 1149 by Rep. Valoree Swanson (R–Spring) would require parental consent for any survey or exam related to a child's psychological well-being or mental health. The bill seeks to address grievances by parents regarding surveying of children, both in online apps and in person, regarding their feelings and mental health. Many of the parents who testified felt the questions were invasive and not in the scope of services a school should provide. The bill would require parental consent each time a child is asked questions about their mental health. 
ATPE supported two bills that would seek to change the social studies curriculum. HB 2273 by Rep. Tom Oliverson (R–Cypress) would require the teaching of ideologies such as communism and socialism in order to show contrast with America's founding principles. HB 4342 by Rep. Mihaela Plesa (D–Dallas) would combine personal financial literacy and economics into a single, semester-long course. The bill aims to ensure students have a firm foundation in personal financial literacy before graduating from high school.
ATPE opposed HB 4460 by Rep. Barbara Gervin-Hawkins (D–San Antonio), which would change current UIL policy to allow families to transfer schools for athletic purposes. Current UIL policy requires that if a transfer is done for athletic purposes, the student must sit out of varsity sports for at least one year. The bill was inspired by the story of the San Marcos High School football team, which has been suspended from the playoffs for the upcoming 2023-24 school year, as well as had several players and coaches deemed ineligible following allegations of recruiting. ATPE opposed the bill on the grounds it could lead to inappropriate recruiting efforts by schools. 
See the rest of the agenda here.
06/02/2023
The HB 100 voucher scheme dies at the end of regular session, plus a special session and the TEA takeover of Houston ISD begin.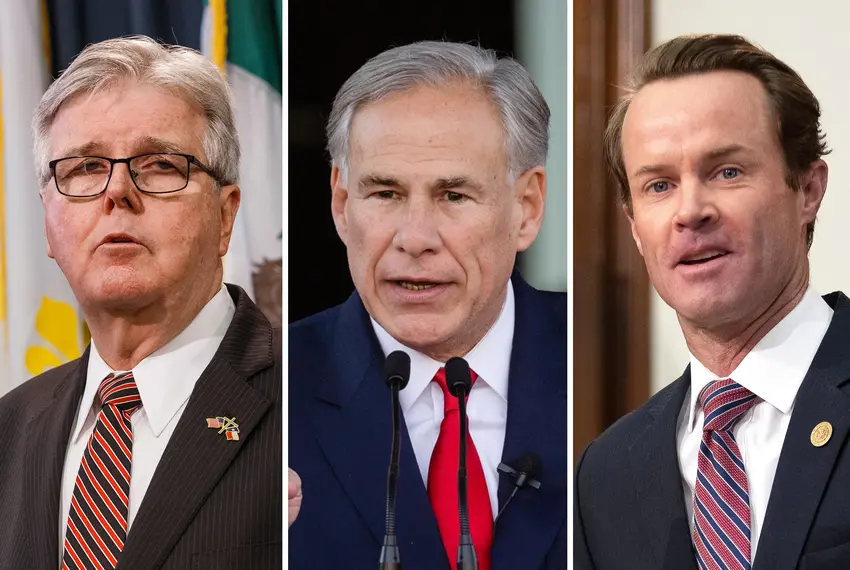 06/01/2023
Always happy to castigate the Texas House, Patrick breaks form to criticize the governor as misinformed and unsympathetic toward homeowners.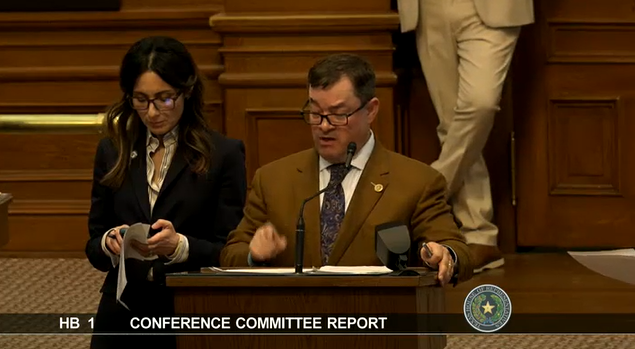 School Finance, Retirement | TRS | Social Security, Texas Legislature, Privatization | Vouchers, Educator Compensation | Benefits
05/30/2023
HB 100 was a casualty of a breakdown in communications between the House and Senate as the regular session drew to a close.