Nominate a Teacher for the TRS-Care Retirees Advisory Committee

Teach the Vote
Retirement | TRS | Social Security
Date Posted: 5/25/2022
The Teacher Retirement System of Texas (TRS) is accepting applications and nominations now through June 15 for an open active teacher seat on the TRS-Care Retirees Advisory Committee (RAC). This committee meets twice a year at TRS headquarters in Austin to hold public meetings on group coverage.
The RAC comprises seven members appointed by the TRS Board of Trustees. Members typically serve four-year staggered terms, and they are charged with recommending minimum standard and plan features, as well as changes to rules and legislation affecting TRS-Care.
If you or a teacher you know is a good fit, you may nominate someone or apply by sending a cover letter (or letter of recommendation) along with the nominee's resume to the address or email below. The letter must state that the nomination is for the vacant active teacher RAC position and include a summary of the nominee's qualifications.
Teacher Retirement System of Texas
Attention: Chief of Staff, Health & Insurance Benefits
1000 Red River St.
Austin, TX 78701
TRS will evaluate nominees on the following criteria:
Length of experience as a TRS member and/or retiree.
Participation in education-related volunteer programs.
Professional activities and experience serving on board committees and with decision-making organizations, especially related to health care or other benefits.
Credentials, awards, or other meritorious recognition.
Geographic diversity.
Experience in health care benefits or related field.
Anyone required to register as a lobbyist under Chapter 305 of Texas Government Code may not serve on the RAC. Visit Retirees Advisory Committee for TRS-Care to learn more.
Visit the TRS website for more information. 
12/02/2022
It's December! As ATPE gears up to fight for public education in the Texas legislative session starting next month, we're also pushing Congress to pass an important bill before its session ends.
Retirement | TRS | Social Security, Congress | Federal
12/02/2022
ATPE and retiree groups are urging Congressional leaders to complete negotiations by the end of 2022 on a deal to fix the Windfall Elimination Provision.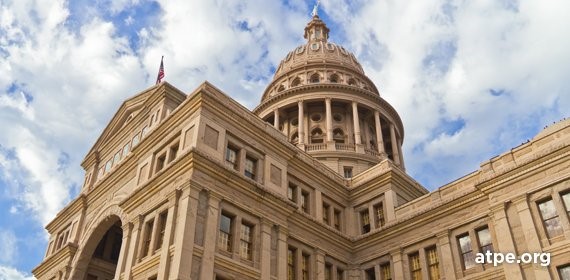 School Finance, Educator Preparation | Certification, Texas Legislature, Curriculum | Instruction, Privatization | Vouchers
12/01/2022
The Texas Commission on Virtual Education met Wednesday to discuss a draft of the commission's findings and recommendations for the 2023 legislative session.