Master Teacher rule fix opens for public comment

Teach the Vote
Educator Preparation | Certification Curriculum | Instruction
Date Posted: 8/21/2020 | Author: Andrea Chevalier
After months of advocacy by ATPE, the State Board for Educator Certification (SBEC) tentatively agreed upon a proposed rule that will eliminate the expiration date of "Legacy Master Teacher" certificates, allowing certificate holders to maintain their teaching assignments obtained by virtue of their Master Teacher certificate. This proposed rule opens for public comment today, August 21, through September 21, 2020. If you're interested or have a stake in the issue, please share your voice! Find the public comment notice and link to submit a comment here.
Here's some history on the topic and advocacy ATPE has done:
The 86th Texas legislature passed House Bill (HB) 3, an enormous school finance package that provided billions in funding to public schools across the state. The bill created the Teacher Incentive Allotment (TIA), a program designed to provide funding to districts tied to a teacher "designation" based on his or her performance. The highest designation under this program was labeled "Master Teacher." In order to avoid confusion with existing certificates for Master Reading, Science, Math, and Technology Teachers, HB 3 repealed of the authorizing statutes for all the Master Teacher certificates.
That repeal took effect September 1, 2019. The implementation of the repeal meant that the SBEC could no longer issue or renew Master Teacher certificates and that the certificates would now be called "Legacy Master Teacher" certificates. Master Teachers were faced with the prospect of losing both their certificate and their assignment. It was a tricky situation that needed to be solved.
ATPE has advocated on behalf of Master Teachers over the past year to solve this issue. We have worked with TEA staff and SBEC board members and have provided testimony at the October 2019, December 2019, February 2020, May 2020, and July 2020 SBEC meetings in support of a fix. In January, we submitted public comment on the four-year rule review of the chapter in the Texas Administrative Code that formerly housed the Master Teacher certificate rules, imploring SBEC to take action.
ATPE also secured a letter from Chairman Dan Huberty that was delivered to SBEC members at the very moment ATPE Lobbyist Andrea Chevalier was testifying at the February 2020 SBEC meeting. The letter explained that the intent of the repeal was only to avoid confusion with the new and unrelated master teacher designation created by HB 3 as part of the TIA; the repeal was not meant to harm the employment prospects of current educators. In April, ATPE sent a letter letter to Gov. Greg Abbott expressing our appreciation for his interest in the issue.
Through these efforts, we have reached the final stages of fixing this unintended consequence for nearly 5,000 Texas educators. After public comment, the rule will be up for final adoption at the October SBEC meeting and, if approved, will also be reviewed by the State Board of Education. If ultimately approved, the rule is expected to take effect by the end of the 2020 calendar year.
School Finance, Educator Preparation | Certification, Retirement | TRS | Social Security, Texas Legislature, Curriculum | Instruction, Privatization | Vouchers, School Safety, Educator Compensation | Benefits
03/24/2023
ATPE testifies against vouchers at marathon Senate Education Committee hearing, plus House committees hear bills on student restraint, curriculum issues, pre-k certification, and more.
03/23/2023
The Texas Senate Education Committee heard overwhelming opposition to school vouchers in a marathon hearing Wednesday, March 23.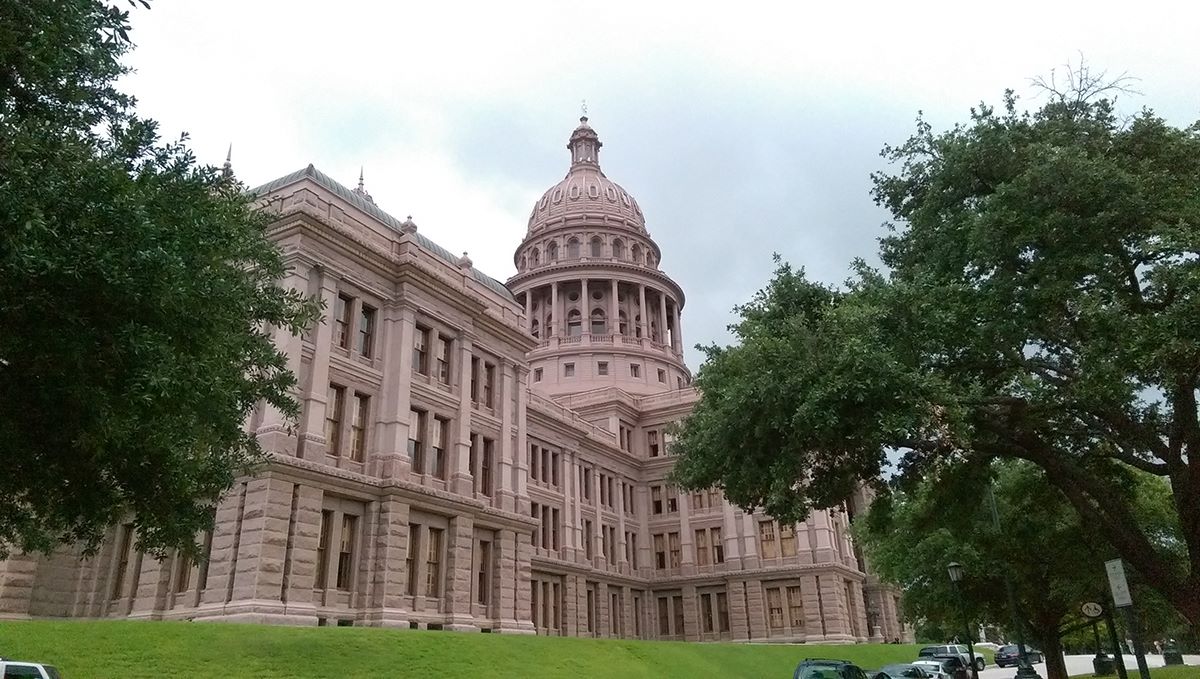 Educator Preparation | Certification, Texas Legislature, Curriculum | Instruction, Privatization | Vouchers, School Safety, Testing | Accountability
03/23/2023
The pace at the Capitol noticeably increased this week, including in the House Public Education Committee where ATPE testified on several bills.