House passes UIL homeschool bill, others on deadline night

Teach the Vote
Texas Legislature Curriculum | Instruction TEA | Commissioner | SBOE Privatization | Vouchers Testing | Accountability
Date Posted: 5/14/2021 | Author: Mark Wiggins
The Texas House of Representatives passed several bills affecting public education, working up to midnight Thursday, May 14, which marked the deadline for nearly all House bills to be passed on second reading.

One of the most actively engaged bills was House Bill (HB) 547, which would allow homeschooled students to participate in UIL activities. ATPE opposed this bill, which Teach the Vote reported on yesterday. The House passed HB 547 on second reading Wednesday by a vote of 78 to 65. Members passed the bill on third reading Thursday by a vote of 80 to 64. The bill will now head to the Senate, where companion Senate Bill (SB) 491 was heard last week and remains pending in the Senate Education Committee.

Also on third reading, the House passed HB 2802, which would require the Texas Education Agency (TEA) to apply for a testing waiver in the event a statewide disaster disrupts instruction and seeks to prohibit the use of test results for graduation, accountability, and other purposes in those instances.

Among the bills that passed the House deadlines this week was HB 2554, which would create a vocational high school diploma. ATPE opposed this bill as it would track certain students into a program that does not require certified teachers and for which there is little data on postsecondary opportunities.

Some other education-related bills that narrowly passed the House deadline include:
Each of the bills passed on second reading must be passed again on third reading Friday, which marks another deadline for the passage of House bills.
08/10/2022
The Texas Education Commissioner addressed the committee during an interim hearing on Aug. 9, 2022.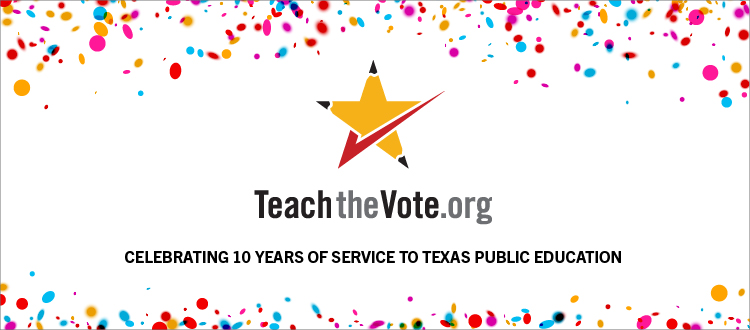 Texas Legislature, Curriculum | Instruction, TEA | Commissioner | SBOE, Privatization | Vouchers, School Safety, Testing | Accountability
08/05/2022
The ATPE Governmental Relations team recaps the past week's education news, legislative and election updates, and regulatory developments.
Texas Legislature, Curriculum | Instruction, TEA | Commissioner | SBOE
08/02/2022
As the SBOE considers new curriculum standards, Sen. Bryan Hughes said his intention was never to gloss over American history or have negative effects on teachers and administrators.