House Public Education Committee holds first hearing of 2021

Teach the Vote
School Finance Texas Legislature COVID-19 TEA | Commissioner | SBOE
Date Posted: 3/02/2021 | Author: Andrea Chevalier
The Texas House Public Education committee met today, March 2, to hear invited testimony from Texas Education Commissioner Mike Morath. Morath presented slides and then took questions from committee members for nearly two hours.

Newly appointed committee Chairman Harold Dutton (D-Houston) began the meeting by sharing his hopes for the committee's work this session, including a focus on benefitting students and improving student outcomes. Dutton also said the committee's work will be far more limited this session in terms of time.

Commissioner Morath's presentation included much of the same information he has shared recently with the House and Senate budget committees, including updates on COVID-19 outcomes and the implementation of last session's school finance bill, House Bill (HB) 3, and standardized testing bill, HB 3906. Here are highlights of Morath's presentation:

COVID-19:
Enrollment in Texas public schools is down 3%, with significant losses in pre-Kindergarten and Kindergarten. Also, recent data have shown that, since October, the state has also lost 10,000 high school students, particularly juniors and seniors.
Morath is "very near" a solution on requests to extend the "hold harmless" provision for school district funding, but he did not commit to an announcement date.
End-of-year assessments will show learning loss, yet Morath says he already knows the three big themes of what students will need: curricular rigor, supported teachers, and time.
The Texas Education Agency (TEA) would like to negotiate with internet service providers on lower internet rates that school districts can then offer to families, and Morath is suggesting that the Legislature subsidize this.
Morath repeatedly discussed the "bright" promise of hybrid instruction, particularly for high school students, in the future.
Forty-four percent of students were still attending school remotely at the end of January.
House Bill 3 (2019):
As for last session's HB 3, the commissioner praised the outcomes of the bill, even if stunted by COVID-19. Morath said there was an overall average pay increase of $5,215 for teachers with 5+ years and almost $3,839 for novice teachers. There was an increase of over 31,000 students in pre-K through grade 4, though that number has now reversed due to the pandemic. Morath also mentioned an unintended consequence of HB 3 related to career and technical education funding and its interaction with the small and midsize district funding.
House Bill 3906 (2019):
Morath's discussion of HB 3906 was much shorter. He discussed areas of the bill that lawmakers would need to act on to continue making progress, such as the transition to online testing.
Q&A:
Questions from committee members touched on a variety of areas, including student testing, funding, special education, and pre-K. Here are some highlights of this portion of the hearing:
High school graduation requirements: Morath said he does not have authority to waive graduation requirements during the pandemic. Any changes would need to come from the Legislature. Additionally, lawmakers will need to take legislative action this session in order to continue the Individual Graduation Committees (IGC) option.
Funding: Morath was unclear about why a decision hadn't been made yet on extending the hold harmless, citing fiscal concerns "up until January" and that "alignment of incentives" was the biggest concern. He was also unclear on where federal ESSER II funds are but said they will be distributed according to Title I-based formulas. He hinted at questions for appropriators on how ESSER II and state funds will interact, given that there is no prohibition on these federal funds being used to supplant state funds.
School district fund balances: Rep. Dan Huberty (R-Kingwood) noted that there were billions in school district fund balances across the state. Rep. James Talarico (D-Round Rock) later pointed out that these fund balances were not equally distributed across districts. Morath did not have specific data on how property-poor districts compared to property-rich districts in their fund balances. He did note that districts currently have up to $1.6 billion, collectively, in unreimbursed COVID-19 expenses.
Special education: The commissioner said the state is still in negotiations with the federal government regarding the state's lack of appropriate special education funding levels. Morath said the state will need to "roll forward" last session's supplemental appropriation of an extra $200 million to cover negotiation expenses and other costs.
Standardized testing: Multiple committee members questioned the state's usage of the STAAR test this year and what exactly it will measure (actual learning vs. learning conditions). Morath, as usual, defended the usage of the test to understand learning loss and give parents a tool to determine whether they should "redshirt" their child for a year.
Chairman Dutton did not announce a date for the next meeting of the House Public Education Committee. Stay tuned to Teach the Vote for updates.
Texas Legislature, Congress | Federal, COVID-19, Curriculum | Instruction, TEA | Commissioner | SBOE, School Safety, Educator Compensation | Benefits, Testing | Accountability
08/26/2022
The ATPE Governmental Relations team recaps the past week's education news, legislative and election updates, and regulatory developments.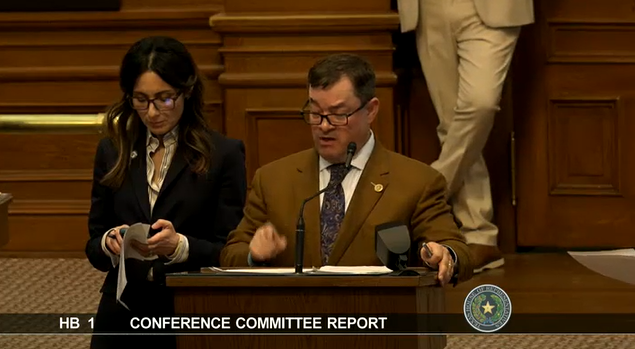 School Finance, Retirement | TRS | Social Security, Texas Legislature, Privatization | Vouchers, Educator Compensation | Benefits
05/30/2023
HB 100 was a casualty of a breakdown in communications between the House and Senate as the regular session drew to a close.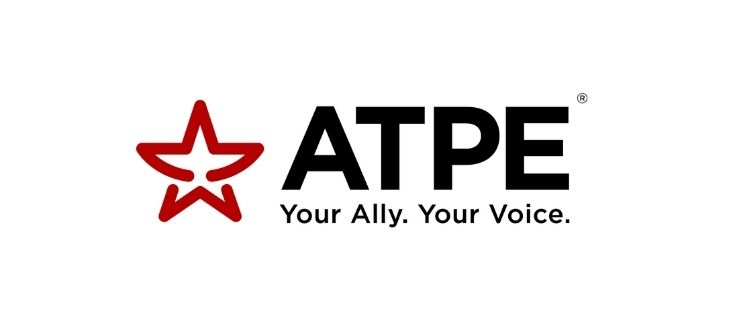 School Finance, Texas Legislature, Privatization | Vouchers, Educator Compensation | Benefits
05/28/2023
ATPE thanks legislators who stood strong with public education students and educators during the 2023 regular legislative session.