House Public Education Committee discusses virtual schools and more

Teach the Vote
Educator Preparation | Certification Texas Legislature Educator Rights Curriculum | Instruction TEA | Commissioner | SBOE Deregulation | Charter Schools School Safety
Date Posted: 3/29/2023 | Author: Tricia Cave
The House Public Education Committee had another lengthy hearing Tuesday, March 28, 2023, as it considered bills on virtual education, cameras in classrooms, and raising the State Board of Education (SBOE) veto threshold for charter applications.
House Bill (HB) 681
by Rep.
Keith Bell
(R–Forney) would give districts greater flexibility in expanding virtual school programs by repealing the sunset placed in last session's virtual bill, Senate Bill (SB) 15. 
ATPE offered neutral testimony on HB 681
, thanking Bell for offering school districts more flexibility while reminding committee members of the dubious track record of virtual education in Texas and urging caution in repealing the sunset provision of the bill.
HB 1507
by Rep.
Ken King
(R–Canadian) would prohibit schools from "hosting" or "organizing" programs that celebrate or instruct students regarding sexual preference. It would also fine and/or sanction school employees who host or organize such activities. For teachers, that could even include the loss of their teaching certificates. ATPE's legislative priorities for the 88th session include prioritizing the mental health of students and educators, respecting educators' professionalism and autonomy, and promoting collaboration among school employees, parents, school boards, and other elected officials. For these reasons,
ATPE offered written testimony against the bill
, noting that its language is overly broad and vague and that the bill is likely unconstitutional, would have a chilling effect on educators and students, and threatens teachers with the loss of their certificate.    
HB 2890
by Rep.
Charles Cunningham
(R–Humble) would change the threshold of the SBOE's veto authority on charter school expansions from a simple majority to a two-thirds vote, thus diluting the board's power to veto charter schools. Prior to 2013, the SBOE had full control over the approval process for charter schools. Since 2013, most of this power has been consolidated in the hands of the appointed commissioner of education. The board's veto authority remains the sole check on the commissioner's power over charter approval.
ATPE submitted written testimony against HB 2890
, reminding members of the SBOE's important oversight role in the approval of charter schools and asking that this critical guardrail of accountability for voters and taxpayers not be weakened.
The committee also heard the following bills:
Finally, the following pending legislation was voted favorably out of committee:
HB 166 by Rep. Mary Gonzalez (D–El Paso) would allow for the appointment of educational representatives for students with disabilities.
HB 1662 by Rep. DeWayne Burns (R–Cleburne) deals with the posting of a district's employment policy on its website. ATPE supported this bill.
HB 2484 by Rep. Ryan Guillen (R–Rio Grande City) would protect officials at UIL events from being subjected to abuse or harassment by a spectator. ATPE supported this bill.
HB 2729 by Rep. Cody Harris (R–Palestine) changes the education requirements for prekindergarten educators. ATPE opposed this bill.
HB 2929 by Lozano (R–Kingsville) relates to education and training requirements for teachers and counselors.
HB 1212 by Rep. Jacey Jetton (R-Richmond) allows students to have an excused absence from school for religious holy days without proof from clergy. 
HB 900 by Rep. Jared Patterson (R–Frisco) allows for the regulation and review of books by vendors before books are purchased and placed in public school libraries. Read ATPE's written testimony on the bill here.
The committee is expected to meet again April 4.  
06/02/2023
The HB 100 voucher scheme dies at the end of regular session, plus a special session and the TEA takeover of Houston ISD begin.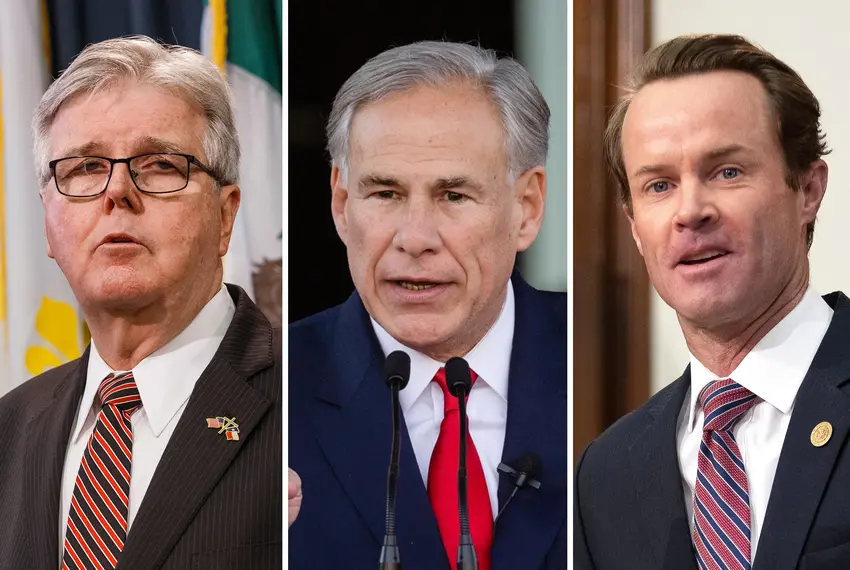 06/01/2023
Always happy to castigate the Texas House, Patrick breaks form to criticize the governor as misinformed and unsympathetic toward homeowners.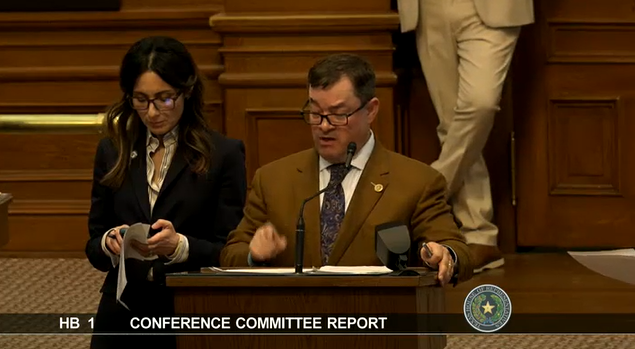 School Finance, Retirement | TRS | Social Security, Texas Legislature, Privatization | Vouchers, Educator Compensation | Benefits
05/30/2023
HB 100 was a casualty of a breakdown in communications between the House and Senate as the regular session drew to a close.