House Public Education Committee holds first votes of 88th session 

Teach the Vote
Date Posted: 3/17/2023
The House Public Education Committee met Tuesday, March 14, to consider a slate of 12 bills on issues ranging from health screenings to assessment of special needs students, including three supported by ATPE. 
Beginning this year, TEA has moved to a fully online administration of the STAAR test, which includes a cap on the number of students of students who can access a paper version of the test at 1%. HB 1225 by Rep. Will Metcalf (R-Conroe) would allow parents to request paper administration of the STAAR test for their child. ATPE supports a testing and accountability system that meets the individual needs of students.   
Although a school board is currently required to adopt a process to address complaints and grievances brought to the district's attention, current law does not specify what that process will entail or how long the grievance process will take. HB 890 by Rep. Keith Bell (R-Forney) sets a 120-day timeline for the grievance process in a school district or charter school. ATPE registered in support of this bill. ATPE supports a governance structure for schools that encourages a collaborative working environment between educators and local school board members. This includes predictable and timely resolution of grievances. 
As a symbol of the often unworkable mandates state lawmakers place on an overworked and underfunded education workforce, HB 4545 by Rep. Harold Dutton (D-Houston) has become one of the most maligned bills of the previous legislative session. Another bill by Rep K. Bell heard this week, HB 1416 aims to "clean up" HB 4545. The bill lowers the amount of accelerated instruction, or tutoring, required for students who perform unsatisfactorily on the STAAR test from 30 hours to 15 hours, increases the student-to-tutor ratio from 3:1 to 4:1, requires the creation of a virtual or hybrid alternative to in direct in-person tutoring, and provides parents with an opt-out provision.  
Other bills considered in committee were: 
In addition to hearing these new bills, the committee also voted on pending business. 
They also approved HB 621 by Rep. Matt Shaheen (R-Plano), an ATPE-supported bill that allows military veterans to serve as classroom teachers on a 5-year temporary certificate, by a vote of 9 yes, 3 no, one present not voting.  
The committee approved HB 131 by Rep. Andrew Murr (R-Junction), relating to excused absences for a career exploration day, by a vote of 12 yes, 1 no, 1 present not voting. 
Finally, the committee approved HB 699 by Rep. James Frank (R-Wichita Falls), which is a bill that expands on last session's HB 547, allowing non-enrolled students to participate in UIL activities. The vote was 10 yes, 2 no, 1 absent.  
The House Committee on Public Education is expected to meet again next Tuesday, March 21.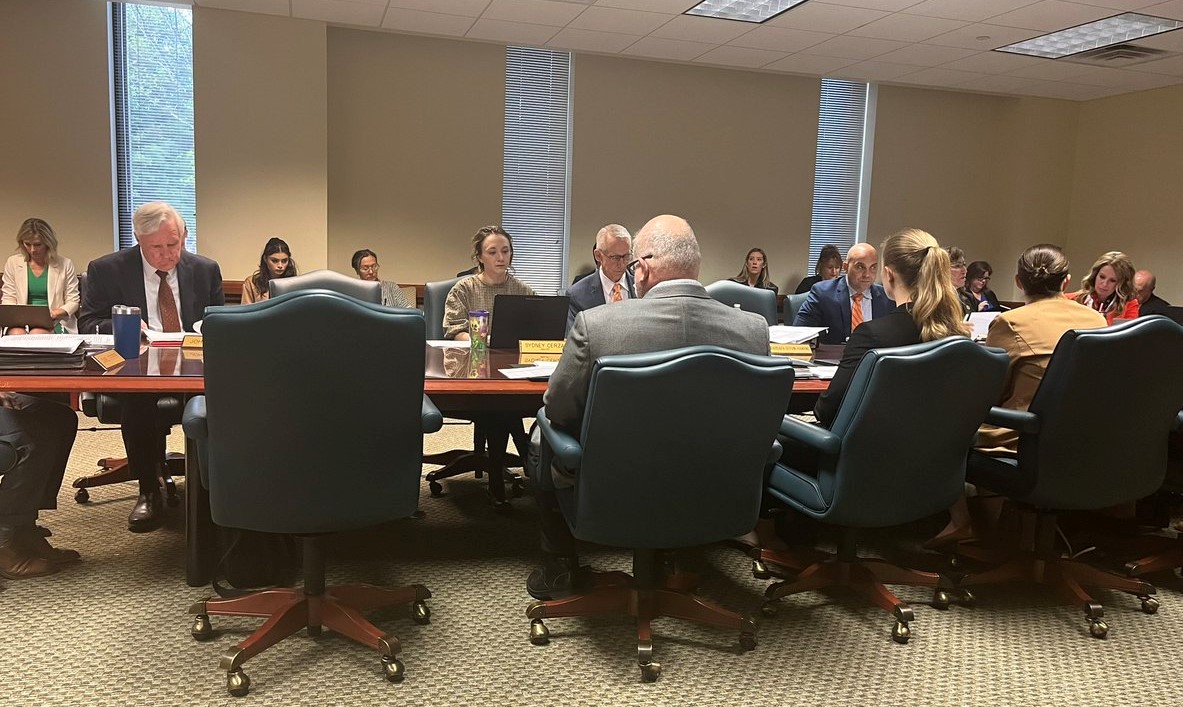 School Finance, Retirement | TRS | Social Security, Texas Legislature, Curriculum | Instruction, TEA | Commissioner | SBOE, Privatization | Vouchers, School Safety, Educator Compensation | Benefits, Testing | Accountability
03/17/2023
The ATPE lobby team looks back at another busy legislative week and previews next week's big committee hearings on private school vouchers, TRS, teacher pay, and more.
TEA | Commissioner | SBOE, Testing | Accountability
03/15/2023
Education Commissioner Mike Morath will appoint a new superintendent and board of managers to replace HISD's elected board of trustees.
Texas Legislature, Curriculum | Instruction, Deregulation | Charter Schools, School Safety
03/15/2023
The committee considered nine bills Wednesday, including a proposal to lift the moratorium on full-time virtual schools in Texas.