House Public Education considers accountability, virtual education bills

Teach the Vote
Educator Preparation | Certification Texas Legislature Curriculum | Instruction Privatization | Vouchers Deregulation | Charter Schools Testing | Accountability
Date Posted: 4/21/2023 | Author: Tricia Cave
The House Public Education Committee met Thursday, April 20, 2023, for its second marathon hearing of the week, tackling bills on accountability and testing, virtual schools, charter school facilities funding, and allowing chaplains to serve in as counselors in public schools.  
ATPE Lobbyist Tricia Cave testified neutrally on House Bill (HB) 4402 by Rep. Keith Bell (R–Forney). This bill would reform our current STAAR testing process, changing the test from a single test on a single day to a through-year plan, with testing at least three times a year to obtain a more accurate picture of student progress. In testimony, Cave shared concerns this could add to testing burdens by increasing the number of tests, as well as concerns about a bill provision that would use subjective student and parent surveys to partially determine a school's rating.  
ATPE opposed HB 1572 by Rep. Harold Dutton (D–Houston), which would provide facilities funding for charter schools. This bill would build on HB 21 from the 85th Legislature, which provided $60 million annually in charter facilities funding. The charter facilities funding contemplated by the bill would not be subject to voter approval, as ISD bonds are, and could be spent to pay for rent of property privately owned by Charter Management Organizations (CMOs). Under this scenario taxpayer dollars would be used to pay for property that would stay in the hands of private entities or persons associated with the charter even if the charter closed.  
ATPE opposed HB 3141 by Rep. Ken King (R–Canadian). This bill would expand full-time virtual schools, as well as grant them average daily attendance (ADA) funding. ATPE submitted written testimony against the bill, noting the high number of failures among the programs currently available in Texas and urging caution in expanding such programs. The ATPE Legislative Program opposes the use of public funds for for-profit virtual schools.  
ATPE also opposed HB 3614 by Rep. Cole Hefner (R–Mount Pleasant), which would allow chaplains to serve as school counselors. School counselors are educated, trained professionals with master's degrees as well as classroom experience. Counselors not only provide counseling and mental health services but also advise students on academic and post-secondary needs, manage master school and student schedules, and are often in charge of testing. Chaplains would not be required to be certified, nor would they be required to meet the rigorous training standards of counselors. For these reasons, ATPE submitted written testimony against the bill, asking members to uphold the high standards of our counseling profession.  
ATPE supported HB 4514 by Rep. Steve Allison (R–San Antonio), which would remove the social studies test in grade 8 and change the indicators used to provide an A-F rating of districts. Instead of an overall rating, campuses and districts would be evaluated and given a rating for each individual indicator.  
See the rest of the agenda here.  
The committee will meet in a formal meeting Friday, April 22, to vote on pending legislation, and then again Tuesday, April 26, in a regularly called public meeting.  
06/02/2023
The HB 100 voucher scheme dies at the end of regular session, plus a special session and the TEA takeover of Houston ISD begin.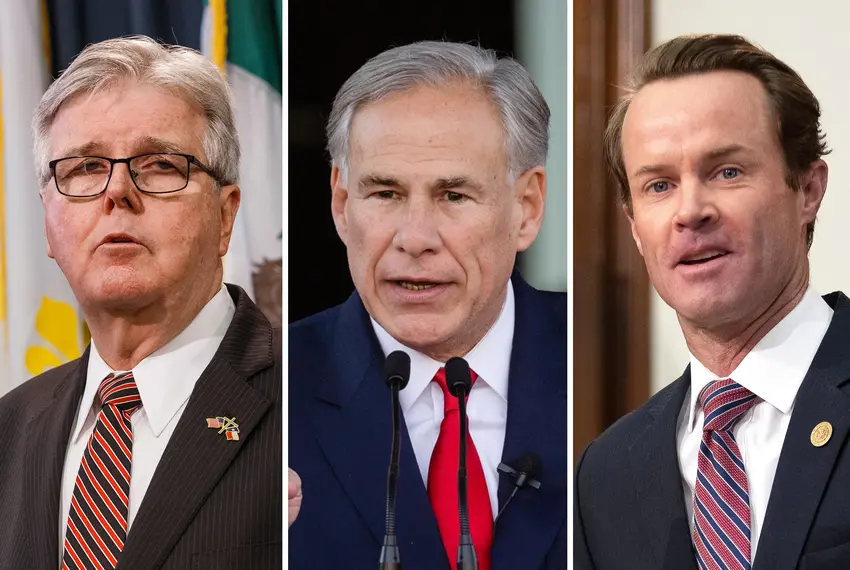 06/01/2023
Always happy to castigate the Texas House, Patrick breaks form to criticize the governor as misinformed and unsympathetic toward homeowners.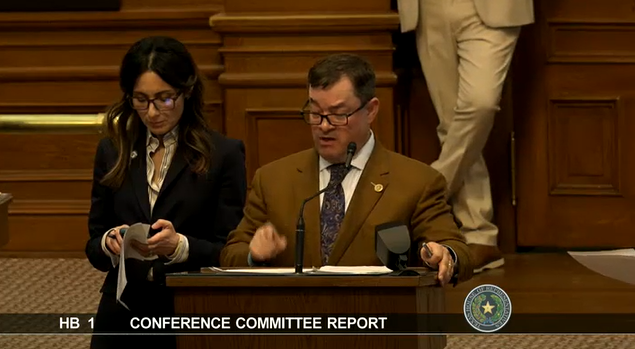 School Finance, Retirement | TRS | Social Security, Texas Legislature, Privatization | Vouchers, Educator Compensation | Benefits
05/30/2023
HB 100 was a casualty of a breakdown in communications between the House and Senate as the regular session drew to a close.