Feds share more detail on testing and accountability waivers

Teach the Vote
Congress | Federal COVID-19 Testing | Accountability
Date Posted: 2/23/2021 | Author: Jennifer Mitchell
Late yesterday evening the U.S. Department of Education (ED) released information about new guidance it was issuing to states regarding student testing and school accountability. According to the February 22 press release, the department is "emphasizing the importance of flexibility in administering assessments this year as a result of the pandemic and supporting the use of assessment data as a source of information for parents and educators to target resources and support, rather than for accountability purposes this year."

Expressing support for giving states "significant flexibility," ED officials mentioned the need to balance two considerations: the extent to which schools can safely administer tests this spring amid COVID-19 restrictions and social distancing recommendations, and schools' desire to "prioritize learning time" when in-person instruction has been diminished because of the pandemic. 

In accordance with those goals, ED wrote a February 22 letter to chief state school officers and governors explaining types of waivers they may wish to pursue this year regarding federal requirements for testing and accountability. Among the possibilities are waivers allowing schools to postpone their spring tests to the summer or fall, shortening state assessments, and administering tests remotely if possible. 



"It is urgent to understand the impact of COVID-19 on learning," wrote ED's Ian Rosenblum in the letter. He added, "We know, however, that some schools and school districts may face circumstances in which they are not able to safely administer statewide summative assessments this spring using their standard practices. Certainly, we do not believe that if there are places where students are unable to attend school safely in person because of the pandemic that they should be brought into school buildings for the sole purpose of taking a test."

The letter from ED includes a specific reference to English language proficiency tests, which are typically administered earlier in the school year. "We specifically encourage states to extend the testing window for their ELP assessment, including beyond the end of the 2020-2021 school year, if necessary, to ensure that districts are administering this assessment when it safe for them to do so," wrote the department. 

ATPE has been urging the state to seek waivers of federal requirements to administer both the State of Texas Assessments of Academic Readiness (STAAR) and the Texas English Language Proficiency Assessment System (TELPAS) tests for English language learners, based on the direction of the ATPE House of Delegates last summer. Alleviating burdensome testing and accountability requirements is also an ATPE legislative priority for 2021.

The Biden administration declined to offer blanket waivers to all states that would enable them to cancel their tests altogether and emphasized in the letter to state education officials the role that tests play in "assessing the learning of all students," "advancing educational equity," and determining how to target resources. But ED also pointed out in the letter to states that additional flexibility might be needed in some circumstances.

Other types of waivers ED has offered this year include flexibility on the requirement to issue school ratings and a 95% test participation threshold that is tied to accountability data reporting on academic achievement. Texas officials have already announced that they will not assign school accountability grades under the A-F rating system this year, as was also the case in the spring of 2020.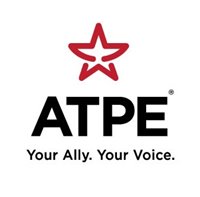 ATPE issued a press statement today about the federal guidance in which we repeated our pleas for Gov. Greg Abbott and Commissioner of Education Mike Morath to seek all available flexibility from the U.S. Department of Education that would help students and educators this school year. We highlighted the stress caused by pandemic-related disruptions and more recently the winter storm that shut down much of the state last week, and we noted that standardized tests administered this year are unlikely to yield reliable data.

"Educators should be able to focus on ensuring the significant student learning gaps created due to the pandemic are properly addressed, not simply teaching for the test," wrote ATPE in the February 23 press release. "Relieving them of the pressure of standardized testing requirements is the least that our state and federal governments could do as schools struggle to return to normalcy."

View ATPE's full press statement here.
Texas Legislature, Congress | Federal, COVID-19, Curriculum | Instruction, TEA | Commissioner | SBOE, School Safety, Educator Compensation | Benefits, Testing | Accountability
08/26/2022
The ATPE Governmental Relations team recaps the past week's education news, legislative and election updates, and regulatory developments.
School Finance, Educator Preparation | Certification, Retirement | TRS | Social Security, Texas Legislature, Curriculum | Instruction, Privatization | Vouchers, School Safety, Educator Compensation | Benefits
03/24/2023
ATPE testifies against vouchers at marathon Senate Education Committee hearing, plus House committees hear bills on student restraint, curriculum, pre-k certification, and more.
03/23/2023
The Texas Senate Education Committee heard overwhelming opposition to school vouchers in a marathon hearing Wednesday, March 23.