Federal judge sides with disability rights group on local control of school mask mandates

Teach the Vote
COVID-19
Date Posted: 11/11/2021 | Author: Jennifer Mitchell
A federal district court issued a ruling Wednesday evening that Texas Governor Greg Abbott cannot prohibit public school districts from imposing their own mask requirements at the local level. The case was filed in August 2021 by Disability Rights Texas on behalf of a group of students with disabilities. The plaintiffs alleged that Abbott's executive order GA-38 prohibiting local mask mandates during the COVID-19 pandemic were a violation of the students' rights under the federal Americans with Disabilities Act.

Judge Lee Yeakel agreed with the plaintiff's argument and wrote the following in the Nov. 10 ruling: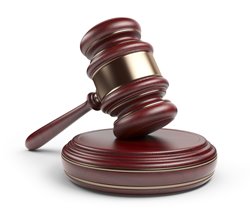 "Plaintiffs here have alleged that the use of masks by those around them is a measure that would lower their risk of contracting the virus and thus make it safer for them to return to and remain in an in-person learning environment. The evidence here supports that the use of masks may decrease the risk of COVID infection in group settings. Plaintiffs here are at higher risk of contracting COVID that their non-impaired peers. But because GA-38 precludes mask requirements in schools, Plaintiffs are either forced out of in-person learning altogether or must take on unnecessarily greater health and safety risks than their nondisabled peers. The evidence presented by Plaintiffs establishes that Plaintiffs are being denied the benefits of in-person learning on an equal basis as their peers without disabilities."
After Gov. Abbott issued his executive order prohibiting mask mandates
back in July
, Texas Attorney General Ken Paxton
filed lawsuits against several school districts
he said were violating the state order. ATPE
has consistently said
the state should allow school districts to make their own decisions locally about what is best for their community, in consultation with health experts and with input from educators and parents. In
an August 2021 survey
, only 12% of ATPE members expressed that the state should control whether masks are worn in schools. 
Speaking about the court ruling
to KEYE CBS Austin Thursday
, ATPE Lobbyist Mark Wiggins said, "The number one priority right now is getting our kids back up to speed and making sure there are no more disruptions, and in order to do that we need to let parents and school boards do what they know is best for their community. And that's without being micromanaged by the governor." 
As of Wednesday night, AG Paxton said his office had not yet decided whether to appeal the court ruling.
Texas Legislature, Congress | Federal, COVID-19, Curriculum | Instruction, TEA | Commissioner | SBOE, School Safety, Educator Compensation | Benefits, Testing | Accountability
08/26/2022
The ATPE Governmental Relations team recaps the past week's education news, legislative and election updates, and regulatory developments.
12/02/2022
It's December! As ATPE gears up to fight for public education in the Texas legislative session starting next month, we're also pushing Congress to pass an important bill before its session ends.
Retirement | TRS | Social Security, Congress | Federal
12/02/2022
ATPE and retiree groups are urging Congressional leaders to complete negotiations by the end of 2022 on a deal to fix the Windfall Elimination Provision.