Educator resources for Holocaust Remembrance Week and related legislation

Teach the Vote
Texas Legislature
Date Posted: 1/30/2020 | Author: Andrea Chevalier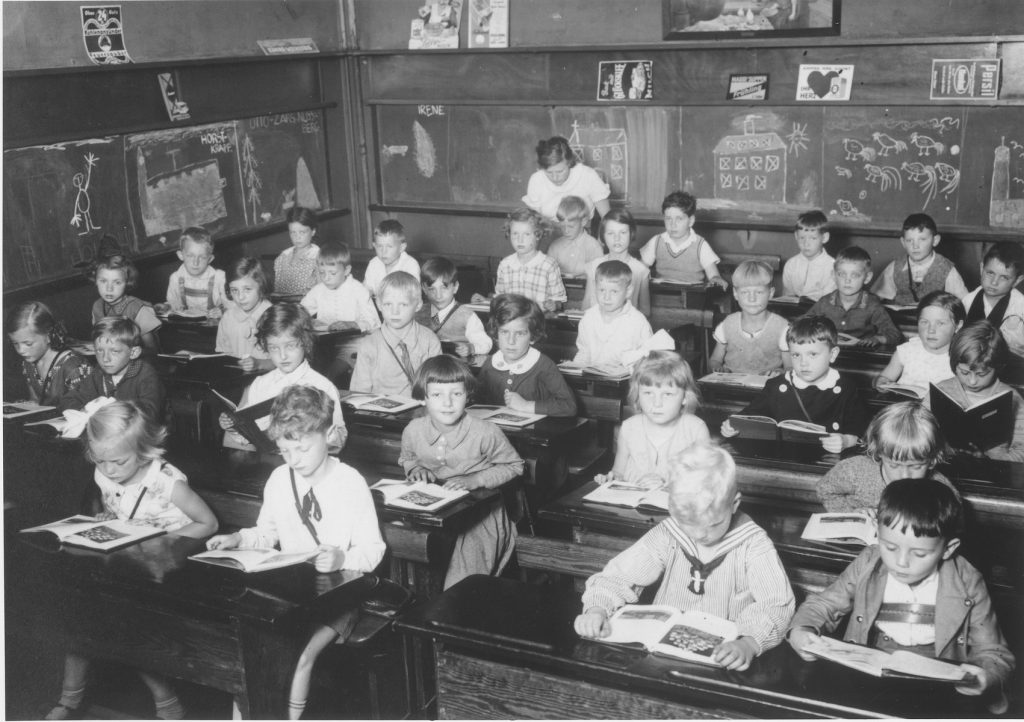 First grade pupils study in a classroom in a public school in Hamburg, Germany, June 1933. Jewish pupil Eva Rosenbaum (with the white collar) is seated in the center desk on the right. On Dec. 12, 1938, Eva left for England on the second Kindertransport. —US Holocaust Memorial Museum, courtesy of Eva Rosenbaum Abraham-Podietz. Photo sourced from the USHMM Website.
For those of us who are old enough, we may have heard stories from our grandparents or parents about the unimaginable death and sadness of the Holocaust. My grandfather was a Belgian paratrooper for the Allies and told us painful, often angry accounts of his time before and during service. I visited the United States Holocaust Memorial Museum in Washington, D.C. a couple of summers ago. While I traversed the permanent exhibit, I came across photos and descriptions of teachers who had lost their lives due to their profession, which had become politicized, and due to their commitment to their students, often taking great risks to hide children. As a former teacher, this hit home particularly hard. While we mourn the victims of this tragic time in our past, it is important that our students know the significance of the Holocaust as we say, "Never again."
This week in Washington, DC, the U.S. House passed H.R. 943, referred to as the "Never Again Education Act" to provide grants and resources for Holocaust education programs. The legislation by Rep. Carolyn Maloney (D-New York) has numerous bipartisan co-sponsors, including the following members of the Texas Congressional delegation: Reps. Colin Allred (D), Brian Babin (R), Joaquin Castro (D), Dan Crenshaw (R), Henry Cuellar (D), Lizzie Fletcher (D), Bill Flores (R), Sylvia Garcia (D), Vicente Gonzalez (D), Lance Gooden (R), Kay Granger (R), Will Hurd (R), Sheila Jackson Lee (D), Kenny Marchant (R), Michael McCaul (R), Pete Olson (R), Van Taylor (R), Marc Veasey (D), Filemon Vela, Jr. (D), Randy Weber (R), Roger Williams (R), and Ron Wright (R). ATPE members can follow this bill's progress on Advocacy Central.
In 2019, the 86th Texas Legislature passed Senate Bill (SB) 1828 by Sen. José Menéndez (D-San Antonio), which directs the Texas Holocaust and Genocide Commission (THGC) to provide materials for a statewide Holocaust Remembrance Week, beginning with this school year (2019-2020). Governor Greg Abbott (R) chose this week of Jan. 27-31, 2020, for Texas to observe Holocaust Remembrance Week, due to January 27th's significance as International Holocaust Remembrance Day and the day that the most infamous concentration camp, Auschwitz, was liberated by Allied troops.
As also featured on the ATPE blog, the THGC has listed Holocaust Remembrance Week resources on its web page for this week and future Holocaust Remembrance Weeks. Additionally, Texas is home to several Holocaust Museums:
The United States Holocaust Memorial Museum website also has several resources specifically for teachers, students, and an online exhibition.
06/02/2023
The HB 100 voucher scheme dies at the end of regular session, plus a special session and the TEA takeover of Houston ISD begin.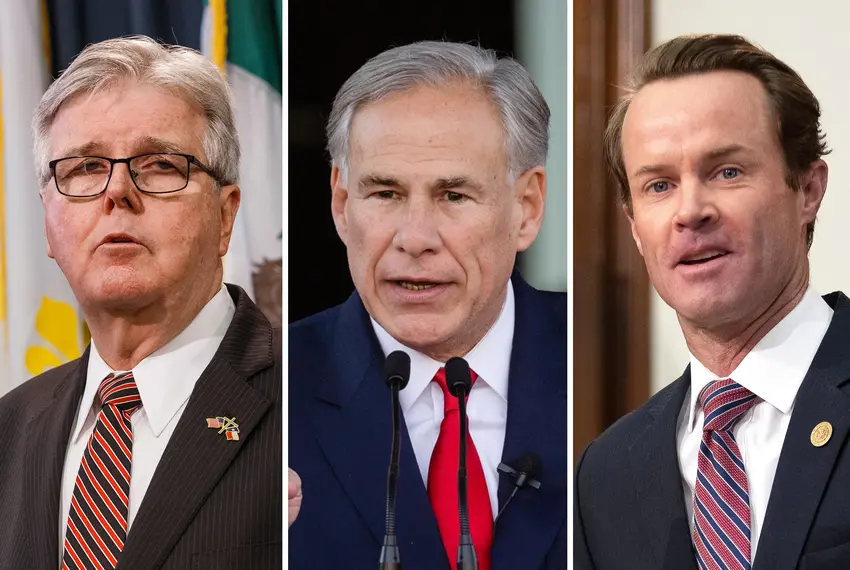 06/01/2023
Always happy to castigate the Texas House, Patrick breaks form to criticize the governor as misinformed and unsympathetic toward homeowners.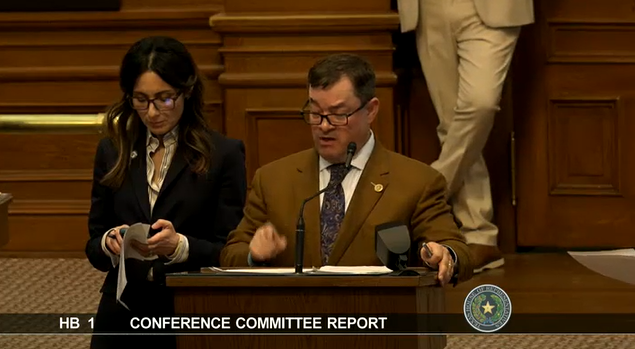 School Finance, Retirement | TRS | Social Security, Texas Legislature, Privatization | Vouchers, Educator Compensation | Benefits
05/30/2023
HB 100 was a casualty of a breakdown in communications between the House and Senate as the regular session drew to a close.