Education takes center stage in Texas governor's race between Abbott and O'Rourke

Teach the Vote
Elections Privatization | Vouchers School Safety Educator Compensation | Benefits
Date Posted: 9/29/2022
Gov. Greg Abbott (R) and challenger Beto O'Rourke (D) are scheduled to meet for a single televised debate Friday, Sept. 30, at 7 p.m. (CDT). Heading into that debate, education issues are becoming increasingly significant in the heated gubernatorial race.

Since the primary election, Abbott has openly pushed for the Texas Legislature to pass a private school voucher bill in 2023, a move staunchly opposed by the public education community. In campaign stops at private and charter schools, the governor has paired his "school choice" platform with claims that parents' rights are inadequate with respect to their children's education. Abbott's focus on vouchers began almost immediately after a primary election cycle in which multiple Republican opponents criticized him for not taking a stronger stance supporting vouchers during past legislative sessions.

O'Rourke's campaign messaging has focused largely on teacher pay and school safety issues, but it's unclear if his pro-public education platform will resonate with enough independent and undecided voters leery of the Democratic nominee's prior statements about gun control.

Amid rampant staff shortages and calls for lawmakers to address educator workloads and pay, education voters may prove decisive in Abbott's bid for reelection and other races on the November ballot. Many public education stakeholders say they are tired of seeing real education issues take a backseat to political rhetoric and culture wars during the 2022 election cycle.


For example, Texas Parent PAC was formed in 2005 to oppose vouchers and support pro-public education candidates. Although the organization regularly endorses legislative and State Board of Education (SBOE) candidates, this week Texas Parent PAC took a stand in the governor's race for the first time in its history, releasing an ad entitled "Morning in Texas" warning Texans against voting for Abbott. A nod to Republican President Ronald Reagan's famous 1984 "Morning in America" campaign ad, the video blames Abbott for contributing to the teacher shortage, making schools less safe, and promoting the diversion of public tax dollars to fund wealthy private schools.

The new ad campaign stops short of endorsing O'Rourke or any candidate running against Abbott. Instead, Texas Parent PAC's 2022 endorsement list simply states, "DON'T VOTE FOR GREG ABBOTT!!! Vote for someone else or leave that office blank on your ballot." The organization has launched a full-scale campaign opposing Abbott, listing five areas of concern they characterize as follows:
"Greg Abbott advocates for a system of taxpayer-funded vouchers that will siphon funding from public schools to pay for unaccountable private and religious schools, home schools, and virtual schools."
"Greg Abbott contributes to a severe statewide teacher shortage."
"Greg Abbott fails to protect schoolchildren from gun violence."
"Greg Abbott supports over-testing children with high-stakes standardized tests."
"Texas schools continue to be underfunded. Greg Abbott relies on ever-rising local property taxes to pay for schools rather than increasing the percentage paid by the state of Texas for K-12 education."
Texas Parent PAC isn't the only organization campaigning against Abbott over education-related issues.
Mothers Against Greg Abbott (MAGA)
launched
TV ads
and billboards targeting Abbott's response to school shootings, including the May 2022 murder of 19 students and two teachers at Uvalde CISD's Robb Elementary School.
Abbott responded to the events in Uvalde by saying, "It could've been worse." The line inspired the formation of another organization named "Coulda Been Worse LLC," which has already invested at least $6 million behind
TV ads
against Abbott. 
Uvalde victims and families
have also criticized Abbott
for spreading false information about law enforcement's response to the massacre and his decision to attend a fundraising party the night of the shooting.
A
University of Texas/Texas Politics Project poll
conducted between Aug. 28 and Sept. 6 showed Abbott just 5 percentage points ahead of O'Rourke. A rolling average of recent polls calculated by
Real Clear Politics
puts Abbott's lead at 8%.
Educators have the opportunity to wield significant influence on the Nov. 8 election—
as they have in previous cycles
. Texas
traditionally has low voter turnout
. If educators vote en masse, they could significantly alter the course of the election—and, as a result, the outcomes of the next legislative session.
Oct. 11 is the last day to register to vote in the Nov. 8 election. Early voting begins Oct. 24 and runs through Nov. 4. Educator Voting Day is Oct. 27.
School Finance, Retirement | TRS | Social Security, Texas Legislature, Congress | Federal, Elections, Curriculum | Instruction, TEA | Commissioner | SBOE, Privatization | Vouchers, Deregulation | Charter Schools
11/11/2022
Today's post from the ATPE lobby team features election results, loan forgiveness news, TRS resources, voucher updates, thanks to our veterans, kudos, and more.
03/21/2023
A week of pro-voucher public relations doesn't change the facts.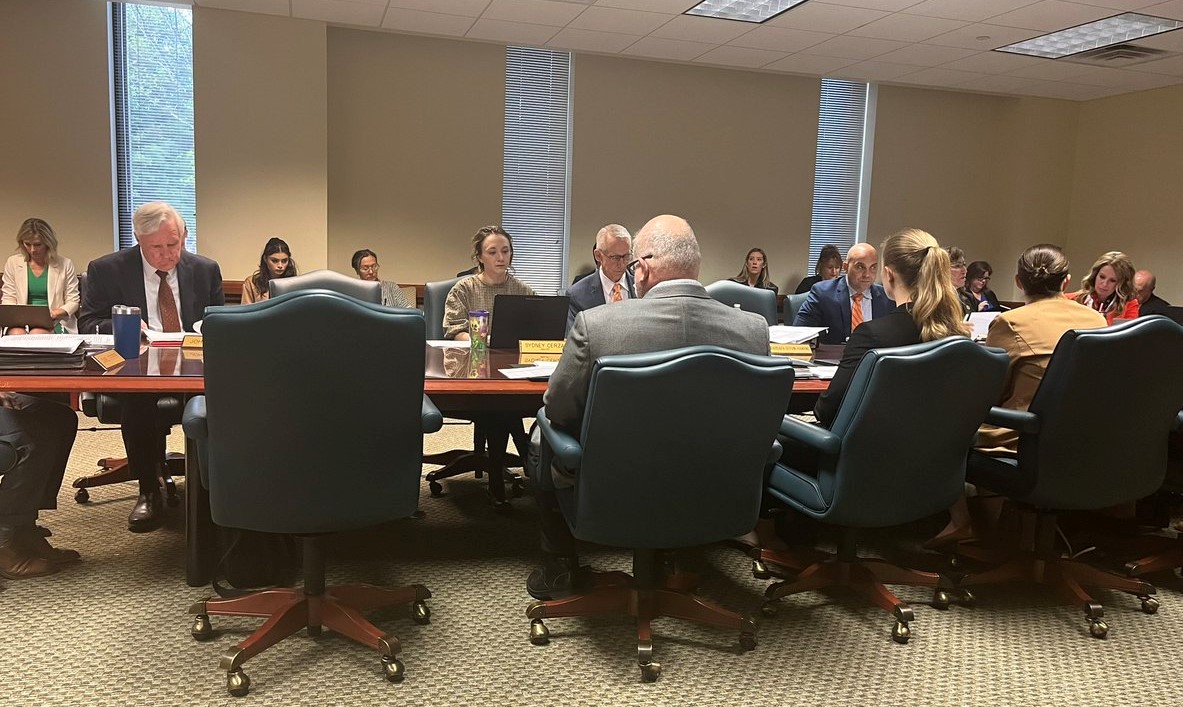 School Finance, Retirement | TRS | Social Security, Texas Legislature, Curriculum | Instruction, TEA | Commissioner | SBOE, Privatization | Vouchers, School Safety, Educator Compensation | Benefits, Testing | Accountability
03/17/2023
The ATPE lobby team looks back at another busy legislative week and previews next week's big committee hearings on private school vouchers, TRS, teacher pay, and more.