Coronavirus and Texas education: Policy implications as of March 16

Teach the Vote
COVID-19 TEA | Commissioner | SBOE Testing | Accountability
Date Posted: 3/16/2020 | Author: Mark Wiggins
Here's a rundown of the latest information we have so far regarding how the novel coronavirus COVID-19 is impacting the public education system in Texas. Governor Abbott announced Monday morning that the state is waiving STAAR testing for the 2019-2020 school year and is requesting a federal testing waiver from the U.S. Department of Education.
The governor repeated this announcement in a Monday afternoon press conference on the latest state actions to reduce the spread of COVID-19. According to the governor, 57 Texans across 15 counties have confirmed cases of COVID-19. Little more than 200 people have been tested, and the state is waiting on the results of 300 more individuals. More than half of school districts are closed (a listing can be found here).
The announcement regarding STAAR testing came following calls to cancel the test from elected officials and stakeholders all over Texas over the past week. Many warned that lost instruction time, the unknowns introduced by distance learning required by the Texas Education Agency (TEA), questions over online testing, and the stress on students caused by coronavirus concerns would render any results unreliable for statistical and accountability-related purposes. You can read more on that in this breaking news post from earlier today.
According to reporting by the Texas Tribune, Texas Education Commissioner Mike Morath told leaders over the weekend that schools could be closed through the end of the school year. Morath reportedly indicated those decisions would be left to local superintendents. Superintendents will also be allowed to administer the STAAR for their own purposes if they choose to do so, although it will not be required by the state. Specific guidance regarding students who would otherwise be required to take the STAAR in order to graduate or advance is expected later this week.
The College Board announced it is cancelling SAT tests scheduled for May 2, as well as makeup exams for the March 14 administration that were scheduled for March 28. The College Board stated it will work to provide additional testing opportunities as soon as feasible.
The TEA released an initial guidance and FAQ last week in which the agency announced schools seeking state aid and waivers due to the coronavirus would be required to provide some form of distance learning to students who remain home, regardless of whether those students are at home by choice or due to school closures.
The Centers for Disease Control (CDC) released an updated nationwide guidance this weekend that recommends canceling or postponing gatherings of 50 or more people for the next eight weeks. The guidance makes exceptions for schools, institutes of higher learning, and businesses. In a news conference Monday afternoon, the White House suggested limiting gatherings to ten people.
ATPE has compiled and is frequently updating a list of general information regarding the COVID-19 coronavirus, which we encourage you to check out here. We'll continue to use Teach the Vote for updates to how Texas government and state agencies are handling the outbreak with respect to public education.
Texas Legislature, Congress | Federal, COVID-19, Curriculum | Instruction, TEA | Commissioner | SBOE, School Safety, Educator Compensation | Benefits, Testing | Accountability
08/26/2022
The ATPE Governmental Relations team recaps the past week's education news, legislative and election updates, and regulatory developments.
06/02/2023
The HB 100 voucher scheme dies at the end of regular session, plus a special session and the TEA takeover of Houston ISD begin.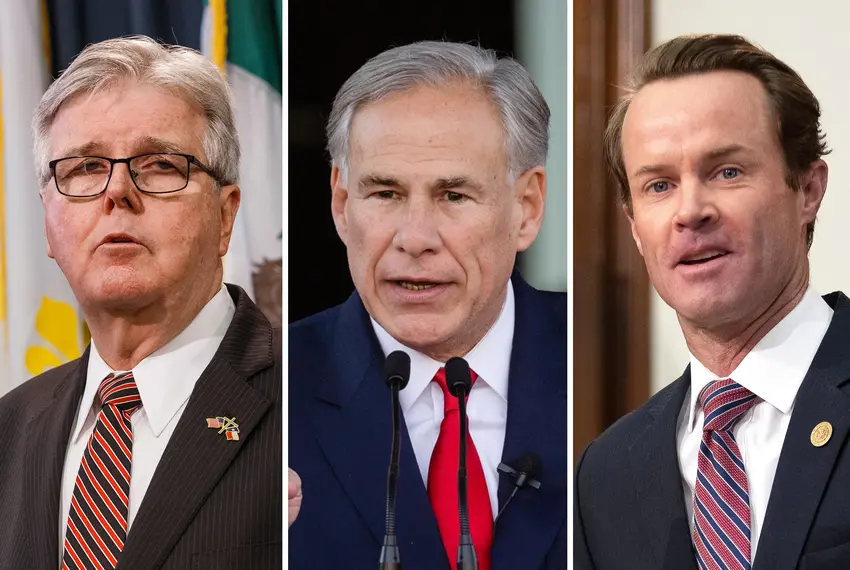 06/01/2023
Always happy to castigate the Texas House, Patrick breaks form to criticize the governor as misinformed and unsympathetic toward homeowners.