Contract abandonment rule changes inch forward at SBOE

Teach the Vote
Educator Preparation | Certification Texas Legislature Educator Rights TEA | Commissioner | SBOE Educator Compensation | Benefits
Date Posted: 1/27/2022 | Author: Mark Wiggins
A committee of the State Board of Education (SBOE) advanced changes to the educator disciplinary rules regarding contract abandonment that are the product of nearly three years of negotiations.

At its Thursday meeting, Jan. 27, the SBOE Committee on School Initiatives recommended that the board allow changes to 19 TAC Chapter 249 adopted in December 2021 by the State Board for Education Certification (SBEC) to go into effect. These changes are supported by ATPE and represent compromises between educators, administrators, and other stakeholders achieved through discussions dating back to 2019.


Among other changes, the rule creates "good cause" for an educator to resign after the first 45 days of a school year if they reasonably believed they had written permission from the school district administration to resign. This change is intended to address situations such as when a teacher has resigned based on written permission from a principal who may not technically be authorized to accept a resignation. In such a circumstance, the educator would have good cause to believe they had received the proper permission and would not be subject to sanction.

The rule also aligns with last year's House Bill (HB) 2519, which requires SBEC to consider any mitigating factors that may bear upon an educator's decision to resign mid-year and risk a contract abandonment sanction. The new rule includes a list of potential mitigating factors intended to serve as nonbinding guideposts for those adjudicating contract abandonment cases. SBEC members, who are all appointed by the governor, will retain the ultimate authority to determine on a case-by-case basis if and to what extent an educator's penalty may be reduced based upon any mitigating factors.

The default sanction in most contract abandonment cases is a one-year suspension from teaching. ATPE believes these rule changes strike an important balance between the needs of students, educators, and school districts. This rule may also help alleviate the ongoing teacher shortage by allowing SBEC the flexibility to reduce the time an educator is prohibited from teaching if the board determines that their individual circumstances and the facts of their case merit leniency.


"I think it does a good job of balancing the needs of students, teachers, and districts," ATPE Lobbyist Mark Wiggins testified before the SBOE committee Thursday, referring to the final product of years of negotiations. "This compromise represents a tremendous amount of time and effort on the part of everyone involved."

The SBOE reviews all rules passed by the SBEC and may veto an SBEC rule if two-thirds of the members vote against it. ATPE urged the committee to take no action and recommend the full board support the rule changes.

The committee voted in favor of the rule by a vote of 3-2. Committee Vice-chair Aicha Davis (D-Dallas) and Members Ruben Cortez (D-Brownsville) and Jay Johnson (R-Pampa) voted in support of the rule. Committee Chair Matt Robinson (R-Friendswood) and Member Will Hickman (R-Houston) voted against the rule.

The rule change will now go before the full SBOE Friday with a recommendation that the board take no action and allow the rule to take effect. Stay tuned to Teach the Vote for updates following tomorrow's meeting.
 
School Finance, Educator Preparation | Certification, Retirement | TRS | Social Security, Texas Legislature, Curriculum | Instruction, Privatization | Vouchers, School Safety, Educator Compensation | Benefits
03/24/2023
ATPE testifies against vouchers at marathon Senate Education Committee hearing, plus House committees hear bills on student restraint, curriculum, pre-k certification, and more.
03/23/2023
The Texas Senate Education Committee heard overwhelming opposition to school vouchers in a marathon hearing Wednesday, March 23.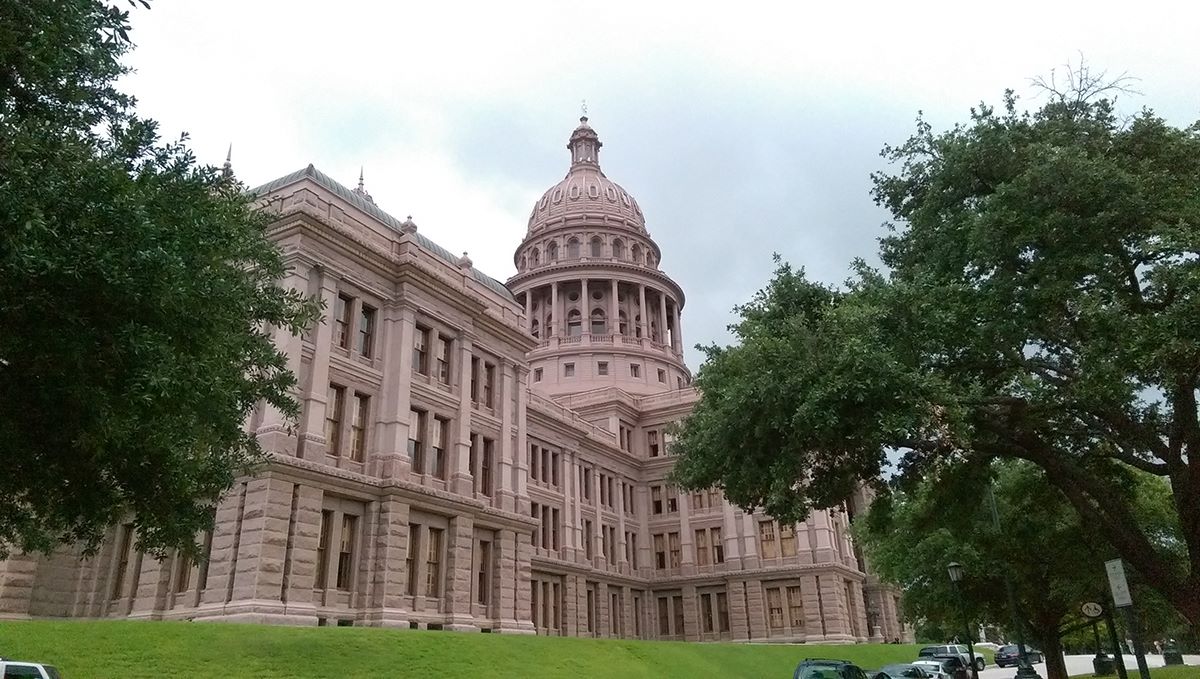 Educator Preparation | Certification, Texas Legislature, Curriculum | Instruction, Privatization | Vouchers, School Safety, Testing | Accountability
03/23/2023
The pace at the Capitol noticeably increased this week, including in the House Public Education Committee where ATPE testified on several bills.