Congressional panel discusses school reopening, safety considerations

Teach the Vote
Congress | Federal COVID-19 School Safety
Date Posted: 7/23/2020 | Author: Mark Wiggins
The U.S. House Committee on Education and Labor Subcommittee on Early Childhood, Elementary and Secondary Education met Thursday morning, July 23, in Washington, DC, to discuss the safe reopening of public schools across the nation.
"All of us want our schools to reopen for full-time, in person instruction as soon as possible. That fact is not up for debate," Subcommittee Chair Gregorio Sablan (I-Northern Mariana Islands) announced at the beginning of the hearing, explaining that the question is how to accomplish reopening safely for students and staff. "We are all coming to a new understanding of just how essential schools are to life in America."
Sablan pointed out that nearly one in four teachers have health conditions that put them at serious risk if they contract COVID-19. The U.S. Centers for Disease Control (CDC) has made it clear that fully reopening schools carries the highest risk of creating new spikes in COVID-19 infections. As we reported here on Teach the Vote last week, the White House blocked CDC officials from testifying at Thursday's hearing.
According to the American Association of School Administrators, the average school district will need an additional $1.8 million to reopen. Sablan said the House has already approved this funding, and noted that the White House and U.S. Education Secretary Betsy DeVos have threatened to strip funding from public schools that delay in-person instruction to protect the health of students and school employees. While the administration likely does not have the authority to withhold that funding, ranking subcommittee member Rep. Rick Allen (R-GA 12) used his opening statement to announce the filing of new legislation that would allow the president and secretary to carry out that threat.
Dallas ISD Superintendent Michael Hinojosa was the first witness to testify. Hinojosa said that at the beginning of the pandemic, 30% of district parents surveyed preferred remote instruction, compared to 70% who preferred their children to learn on campus. That the number has since shifted to about 50/50, according to Hinojosa, and he believes now more than 50% of parents would prefer remote instruction for their child. According to the superintendent, DISD found that 91% of its teachers at the beginning of the pandemic reported they felt ready to return to classrooms, while he believes that number is 50/50 or less now.
Also, Hinojosa told the committee that Texas has used the federal funding from the CARES Act to supplant state funding for public education, rather than supplement funding. While acknowledging the state's reason for doing so, Hinojosa cautioned that Texas will need additional funding in the coming years to provide for public education.
Up next, National Parent Teacher Association President Leslie Boggs said claims that children do not spread or get sick from COVID-19 are "simply untrue." Boggs said the organization conducted a national survey of parents that found 72% believed schools were not prepared to reopen in a safe manner. Boggs reaffirmed the organization's opposition to diverting tax dollars intended for public schools through private school vouchers and urged Congress to appropriate additional funding to help schools deal with the pandemic.
The committee also heard from Dr. Sean O'Leary, who co-wrote the much-cited document from the American Academy of Pediatrics that seemed to downplay the danger to children posed by COVID-19 and has been used to justify swiftly reopening schools across the board. O'Leary clarified that the document was not necessarily meant to encourage schools to resume in-person instruction arbitrarily, adding that the AAP believes not all schools can immediately reopen for in-person instruction five days a way. Dr. O'Leary also recommended Congress allocate $200 billion to help schools reopen.
Rep. Jahana Hayes (D-CT 5), the 2016 National Teacher of the Year, pressed O'Leary on the need to regularly test students and staff. Hayes also asked Superintendent Hinojosa how he is dealing with school employees who are medically vulnerable. Hinojosa answered that Dallas ISD has asked staff to identify whether they are at high risk and pledged to work with them on an individual basis.
Both Democrats and Republicans agreed that virtual instruction is a poor substitute for in-person instruction and shared the goal of resuming in-person instruction as soon as possible. Democrats emphasized the need to do so safely for students and staff and to avoid prematurely returning to classrooms and triggering additional COVID-19 outbreaks. Republicans on the subcommittee downplayed the risk of COVID-19 to children and argued that all schools should offer parents the option to send their children to school immediately. Republicans on the committee also suggested many schools could resume normal activity without additional federal funding. The hearing took place one week after U.S. Secretary of Education Betsy Devos claimed in an interview that children are effective "stoppers" of the virus.
Education and Labor Committee Chairman Bobby Scott (D-VA 3) asked Dr. O'Leary about how to deal with a student who begins to show COVID-19 symptoms. O'Leary did not answer directly, emphasizing that proper social distancing and other precautions should reduce community spread. Chairman Scott pointed out that once a student becomes symptomatic, they have likely been unknowingly spreading the disease on campus for some time. O'Leary deferred to state and local leaders, but suggested that one case should not shut an entire school down. That said, O'Leary dismissed comparisons between COVID-19 and influenza.
"To minimize the risk of COVID-19, I think, is a mistake," said O'Leary. In his answer to a question about reopening schools in COVID-19 hot spots, O'Leary warned, "It's not safe. Students are going to get sick. Teachers are going to get sick. Staff is going to get sick. So that's number one. Number two, it's not practical. If you open schools when the virus is circulating widely in the community, it is inevitable that it's going to get into those schools and you will just have to shut them down immediately."
The Democrat-led House passed the Heroes Act in May, which would offer more than $100 billion in emergency funding for schools. The bill has languished in the Republican-controlled Senate for the past two months. The White House and Senate Republicans agreed this week to a plan for $105 billion in relief funding for K-12 and higher education that would carry out the administration's threats to withhold funding from schools that deem it unsafe to reopen immediately for in-person instruction. The Republican proposal includes $70 billion for K-12 schools, however half of that funding would only be given to schools that reopen for in-person instruction. Those schools and the other schools that are unable to open for in-person instruction would share the remaining $35 billion.
Stay tuned to Teach the Vote for updates on federal legislative developments pertaining to COVID-19.
Texas Legislature, Congress | Federal, COVID-19, Curriculum | Instruction, TEA | Commissioner | SBOE, School Safety, Educator Compensation | Benefits, Testing | Accountability
08/26/2022
The ATPE Governmental Relations team recaps the past week's education news, legislative and election updates, and regulatory developments.
03/21/2023
A week of pro-voucher public relations doesn't change the facts.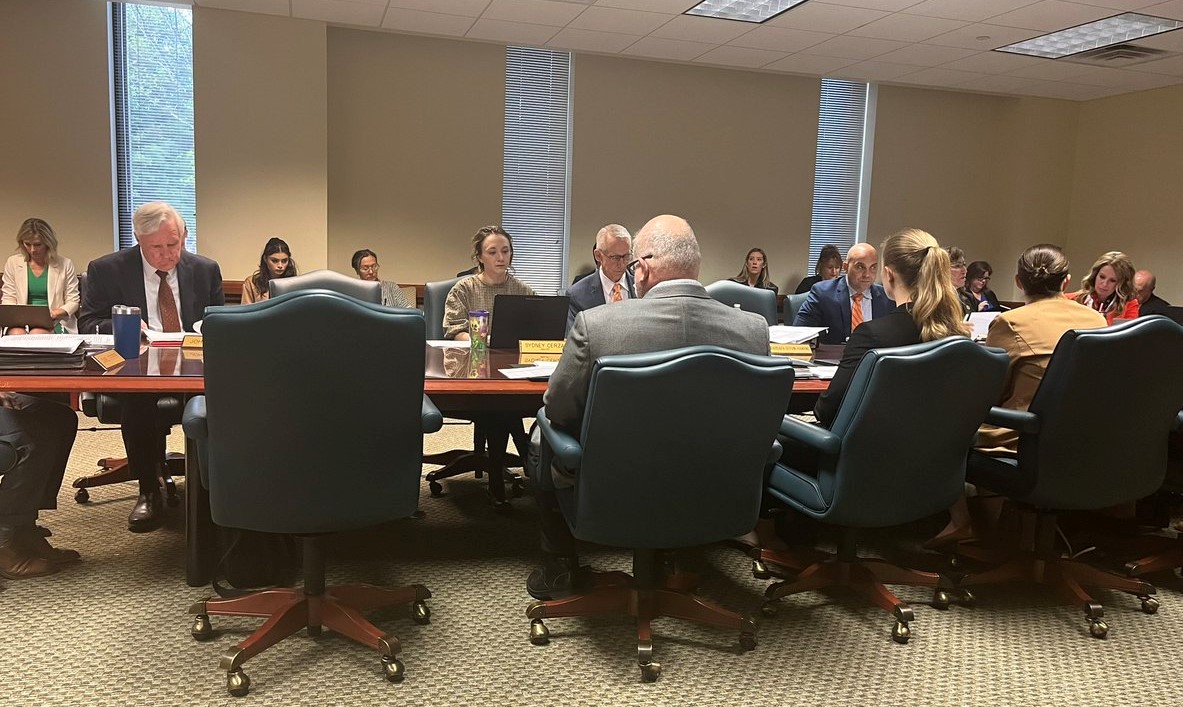 School Finance, Retirement | TRS | Social Security, Texas Legislature, Curriculum | Instruction, TEA | Commissioner | SBOE, Privatization | Vouchers, School Safety, Educator Compensation | Benefits, Testing | Accountability
03/17/2023
The ATPE lobby team looks back at another busy legislative week and previews next week's big committee hearings on private school vouchers, TRS, teacher pay, and more.